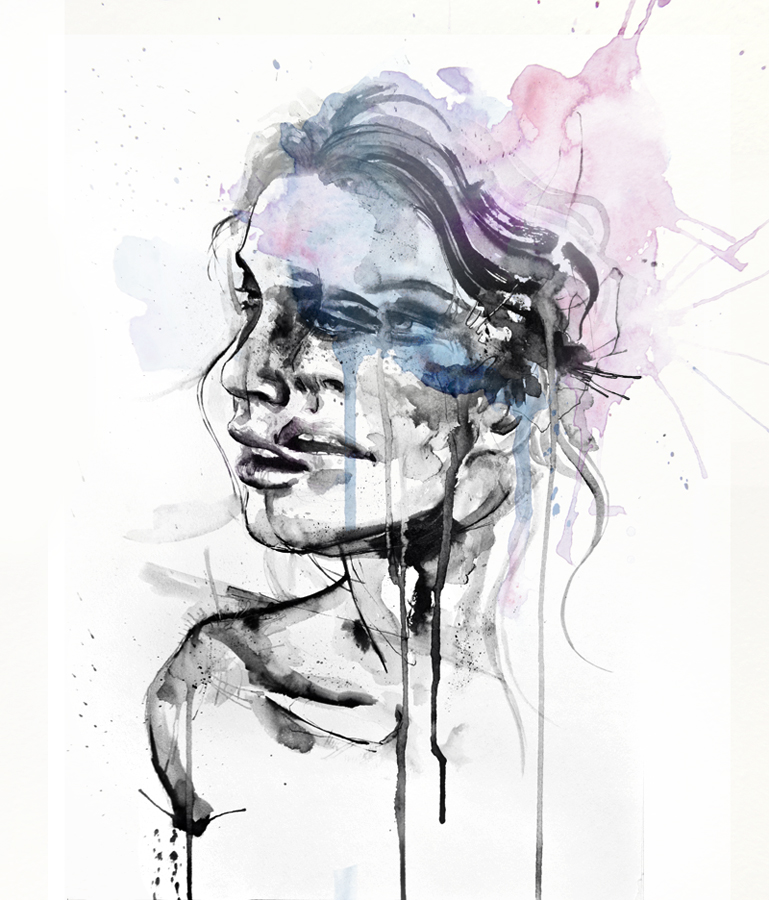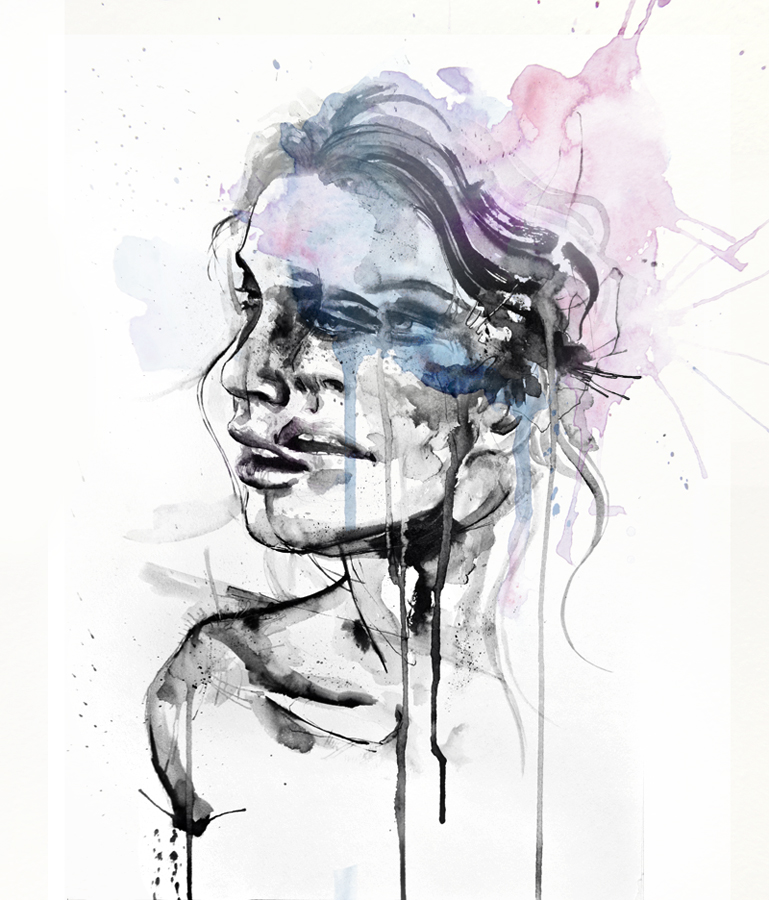 Watch

shiver


this painting was in black and white, I tried to add some color splatters (that I made some time ago) on photoshop. Seems pretty nice!
unfortunately if I would like add some colors on the original painting, the black ink melts with the watercolor! But it's ok, it was a little experiment. (:





black ink, black watercolor, white and black pens
blue and pink watercolor add on photoshop

original painting: 35cm x 45cm
With the lose strand of hair on the left side, I at first thought you drew 3 faces; it took me a while to figure out it's two, and maybe hair that wouldn't have mirrored the line of cheek/nose on the left would have helped making it clearer.
I think the concept is very interesting and your realisation works well. The picture is almost hard to look at, because my gaze keeps jumping back and forth between the facial features, unable to really settle on one. It is definitely a picture that makes you think.
To me, it works in black and white, but I could also see it having some more vivid colours, some stonger shades of blue and purple or even pink, but I can understand that that was not possible with the medium you used.
Great work!
The Artist thought this was FAIR
42 out of 51 deviants thought this was fair.
Wow, to start off, this is a beautiful piece. I love that it has an uneasy feel (it does to me, anyway). Like the other critique said, your eye really jumps from one face to the other. To me, her facial expression suggests she's gasping for breath as if she were scared. And the splatter kind of made me thing gunshot... It tells a story of its own.
I can almost see her moving, like in one of those movie scenes where the character is panicked and dazed.

I have always liked your style since the day I first saw it. I like that whole bleeding water color approach; it gives the smallest things a dark twist, another side that doesn't really have to be painted directly. I personally like that you didn't get heavy-handed with the colors. It hints at some kind of shattered innocence; very subtle, not in my face.

Over all, really great piece. Can't say anything about proportioning, it looks pretty spot on as far as her facial features go. Good job!
The Artist thought this was FAIR
10 out of 12 deviants thought this was fair.