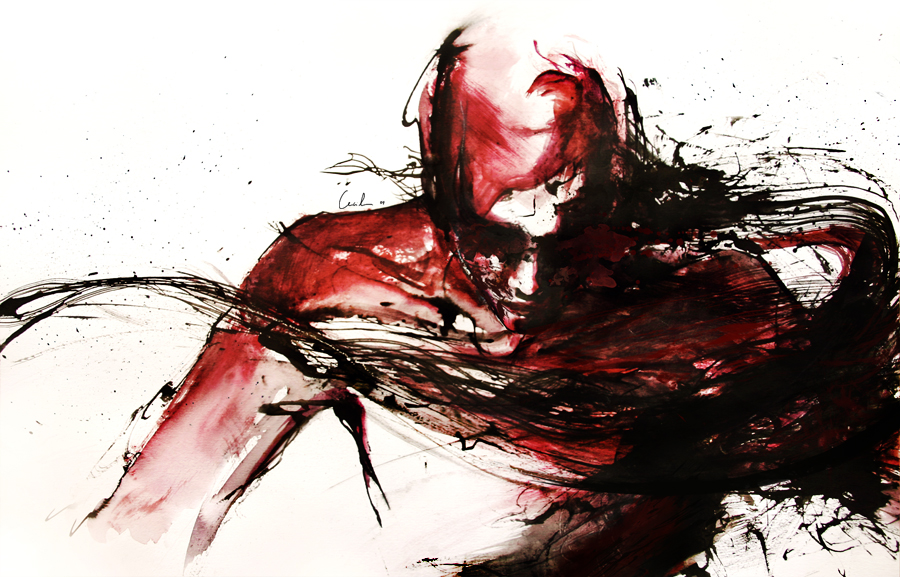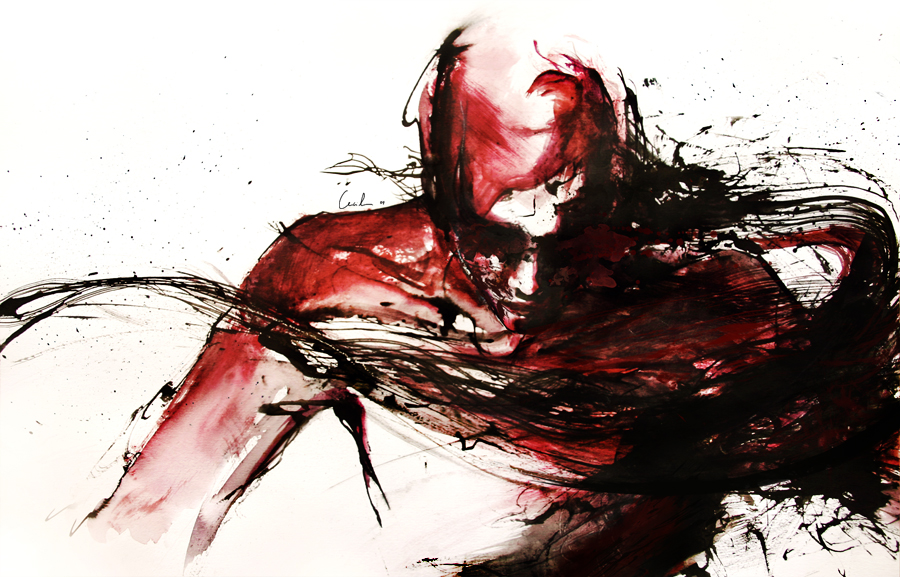 A powerful modern abstract that has an intense impact. The overall composition is wonderful, with beautiful asymmetrical balance, and positioning.

Immediately viewing you get a sense of the conceptual theme from all the energy in the brush strokes, as it evokes visually what most people must feel while experiencing a traumatic event. Furthermore the colour drives home that feeling with the vibrant hues of red that almost looks like blood.

The subject looks almost like they are trying to take a breath, like someone that has been swimming a long time, gasping for breath. The dark blackened area of the eyes is powerful and haunting.

Properly framed this piece should fetch a heft price tag in a gallery.
The Artist thought this was FAIR
105 out of 110 deviants thought this was fair.
Wow. First off I saw this and my heart started to pound. The insensity of this piece is incredible. It brings back memories for me personally and I'm sure it does the same for others. The swipe of red on the top of this person's head hit me the hardest for some reason. It reminds me of how fast memories move through our heads and how quick we are to remember the wrong and sad if provoked. It's almost as if this being is being lost in memories with the swipes and strings flowing out of their head. I love the colors used and techinques and just whoa... I could sit and watch this painting while thinking all day. I wish I could give the "Impact" ten stars. It definitely deserves...
The Artist thought this was FAIR
31 out of 33 deviants thought this was fair.