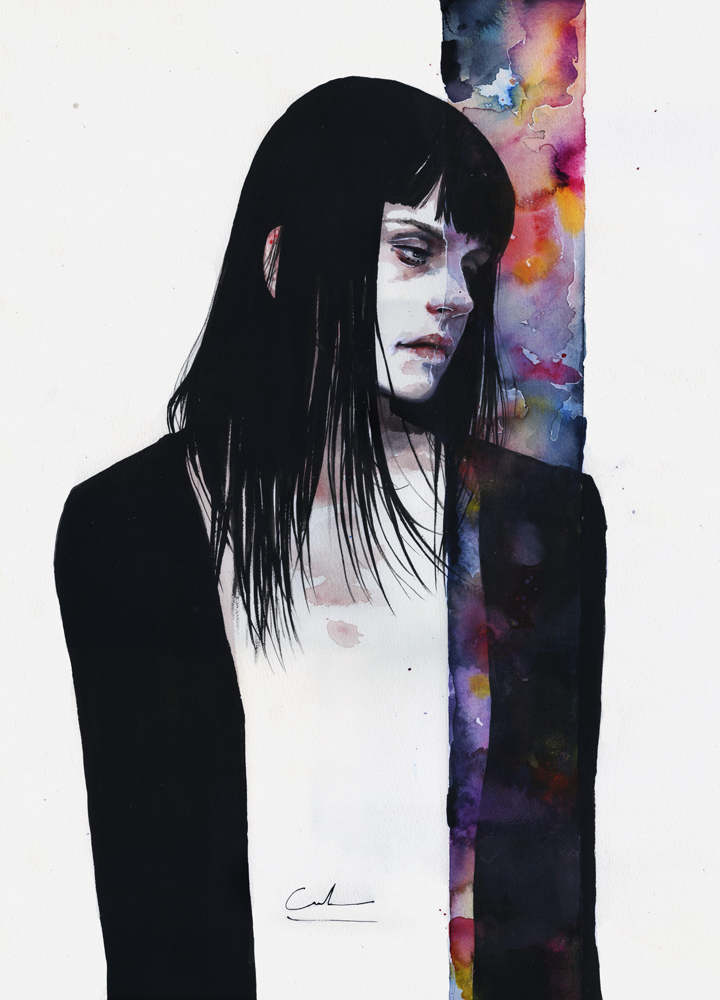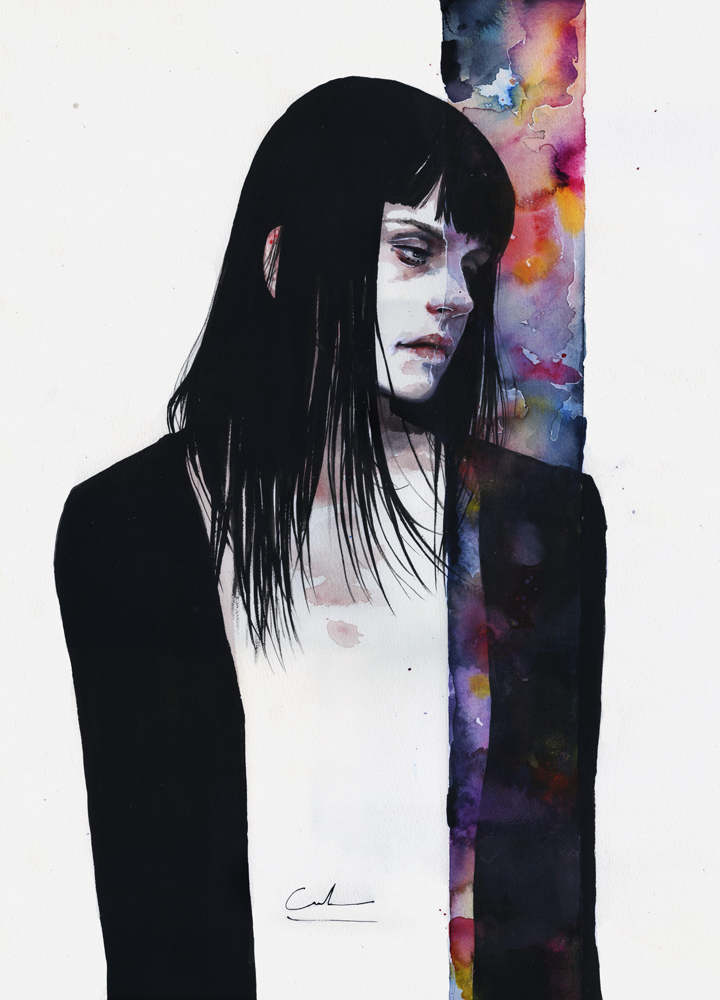 Watch
I love your art. The detail you're about to achieve, especially with watercolor shows through strongly in all your paintings, but especially this one. Putting a lot of detail in the face, and keeping the body really simple and undefined is a technique that's always been really successful in your work. Great use of the pitch black shape, contrasting with the watercolors, and detail of the face. Hair is well done, The strip of color, reaching over her face is not only interesting but kinda crazy how you manage to put watercolor over watercolor and then over the black and still have it not be muddy. Only thing I'd suggest is switching up your poses, working with a different color scheme, or incorporating background into your paintings, but even then it's just a matter of preference. Hope this made sense!
The Artist thought this was FAIR
11 out of 11 deviants thought this was fair.
I really like your art! Your pictures are all in all so simple but I like this style. Especially in this one you did a great job with the watercolours... how did you do that? I mean that it is not blend in with the black? The brushstroke in the face is stunning and it´s so detailed! You dida greatjob at the hair as well. Like I said I like that the rest of the body is simple. And the watercolour-stripe is an eye- catcher. Well, I would like to hang it in my room...
I hope my english makes sense. You´re an awesome artist!
The Artist thought this was FAIR
7 out of 7 deviants thought this was fair.