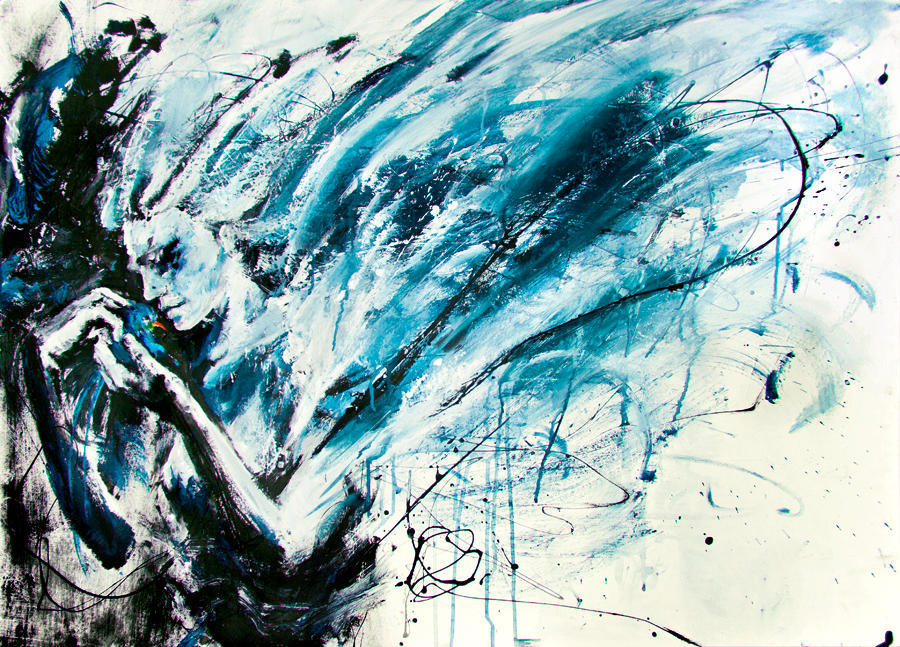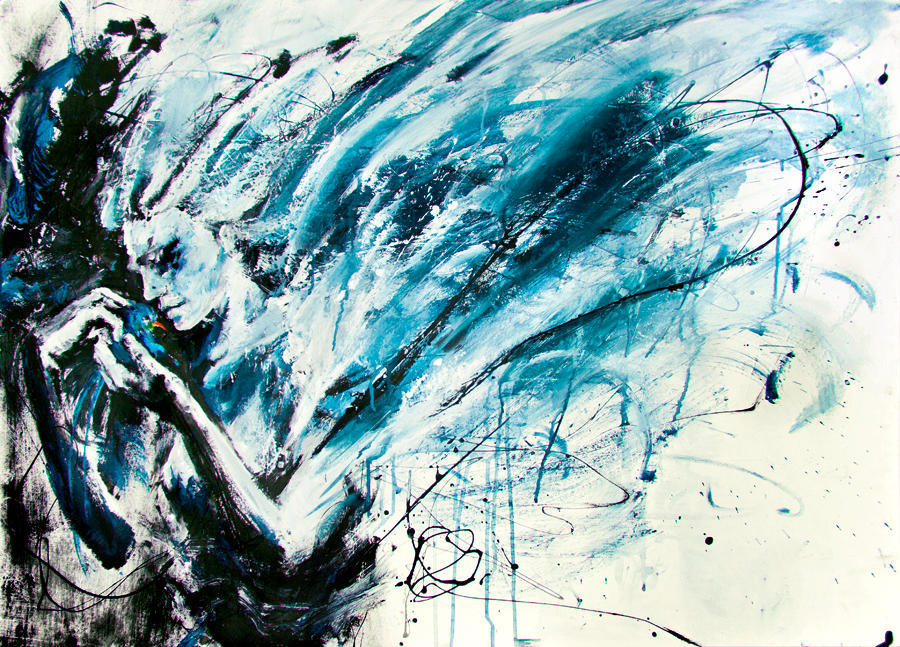 Watch

a speed gift for a friend. (:

100 x 70cm _ varnish, acrylic
I started it in summer 2008, and I took it again some days ago.
Okay, so I always end up wandering right back to this work whenever I come to browse your profile, because, well, hands-down, it's pretty breathtaking. It most definitely deserves a critique.

First, I would like to point out how different this is to see from most of your work, which has more subtle, lighter colors that all flow as one piece (at least the ones I've seen recently). The bold, solid hues of blue and black are an interesting change, and give the work a much more drastic quality. You also managed to keep that signature, wonderful flow; the viewer's eye easily drifts from the left side to the right side.

Another thing that I enjoy about this piece in particular is how stunning yet gentle it is. There is a massive explosion of color, yet the small bird incorporates a sort of tranquility among it all (accompanied nicely with blue, which is a very calm color), and an innocence. The theme is very heart-warming.

Your mastery of varnish and acrylic is evident here. I virtually have no complaints. Wish I could buy a print! Keep up the good work!
The Artist thought this was FAIR
3 out of 3 deviants thought this was fair.