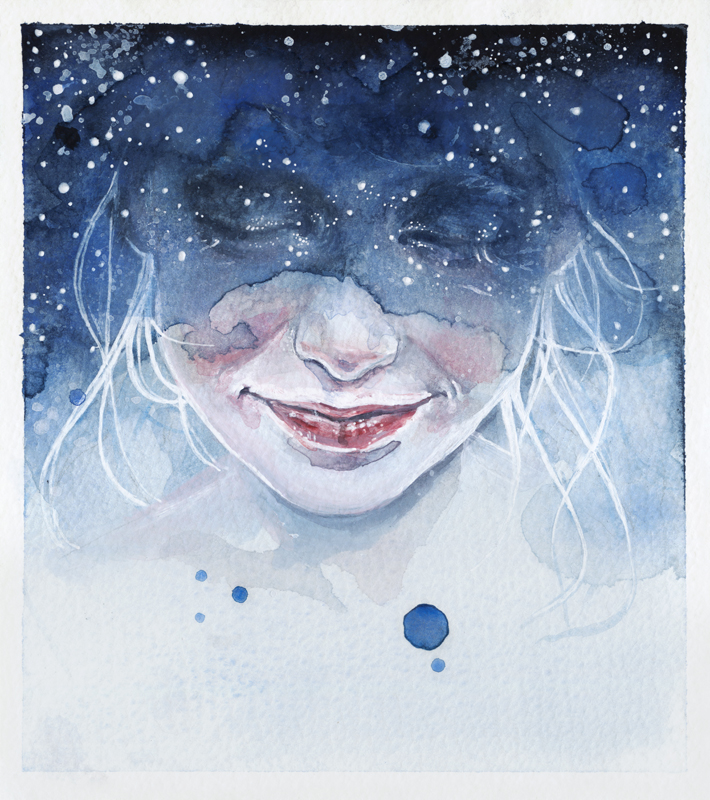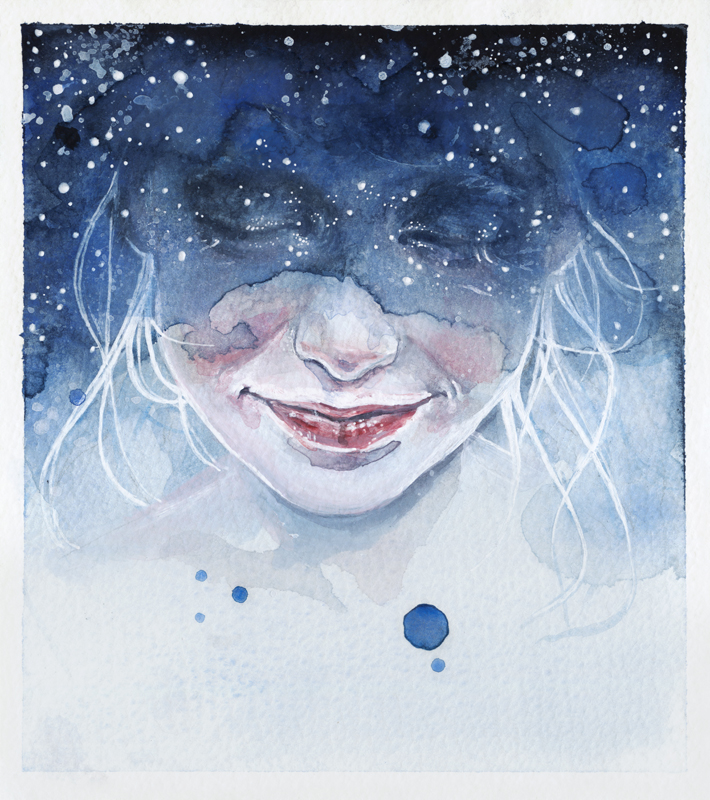 Watch

small piece 51


watercolor and pen on watercolor paper




13cm x 14,5cm





part of Small Pieces, a series of 51 paintings made for a special project in collaboration with my musician;
to know more about the project and to get originals and limited edition prints - agnescecile.bigcartel.com/


( 17/51 original paintings still available - agnescecile.bigcartel.com )



YOUTUBE

|

TUMBLR

|

FACEBOOK


This is a beautiful work! It has nice symmetry. The emphasis on the lips creates a nice focal point and the line of sight flows very smoothly. I like the contrast between the messy textures and the smooth textures. great use of watercolors. I love the way it is really busy on the top section of the drawing and more calm towards the bottom. Very nice detailed work with watercolors! (something very minor) would be that the eyes get lost because of the blues maybe more white may be added, but it doesn't really need it. Such an amazing piece!! BEAUTIFUL WORK keep it up love the idealism
The Artist thought this was FAIR
9 out of 9 deviants thought this was fair.
I absolutely love this painting. The way you manage to create a beautiful portrait that seeqms to blur the lines between space and the night stars, ( and another world ? ) and a cold, harsh world ( of ice and snow ?). The two worlds seem to merge, and the facial expression, an enigmatic smile more beautiful than any Mona Lisa, indicates a knowingness, a deep understanding, it's almost as if this person has the answers to the universe. The minimal use of colours works really well, the lips and eyes are incredibly detailed. A perfect painting in every way. I love the dimensions too. That such detail was achieved on such a small piece of paper.
The Artist thought this was FAIR
2 out of 2 deviants thought this was fair.