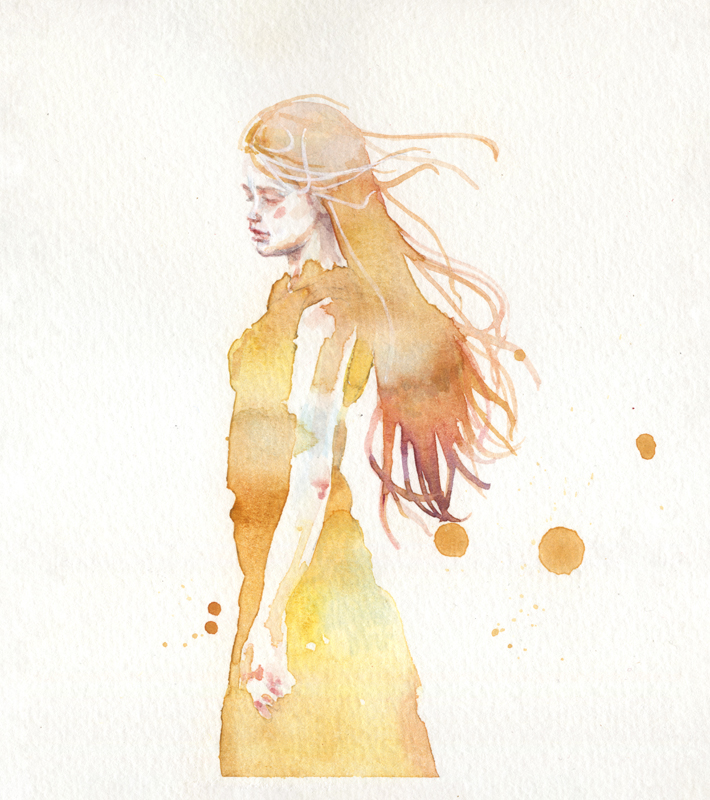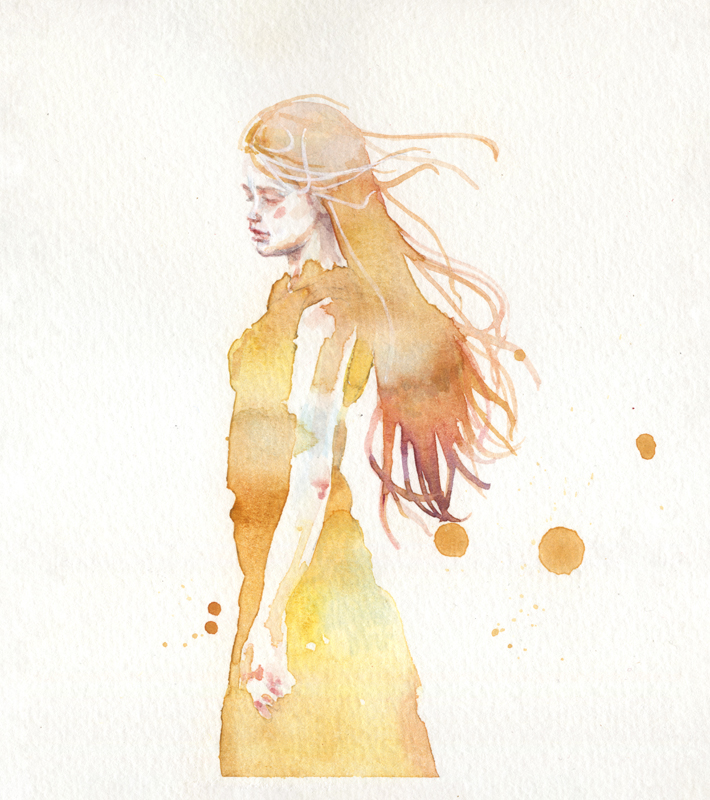 Watch
I'm new to Deviantart, so I'm not sure how this works? I've never been asked to critique anyones work before, so thank you for the opportunity! One of the main reasons I love watercolor is because it floats around on the page and dries in a lovely dreamy transparency, which I think you have captured really wonderfully here. Watercolor is easy to overwork, but your use of the paint and overall style is refined and delicate. I also enjoy the simplicity of her dress, contrasted with the detail of her face. It brings a captivating balance to the whole piece. I like the white detail of her hair, but I think adding a bit more texture, especially around her shoulder area, might help the color contrast of her hair and dress pop more. Hope that helps (?)! I enjoy your work.
The Artist thought this was FAIR
5 out of 5 deviants thought this was fair.
The color choice is really powerful, and the way you applied the water to paper is noticeable enough so as to see exactly how it is applied. I'm not sure how I feel about the sloshes of paint to the side, they pull the viewer away from other details in the girl's arm and neck (intentional?). The face is exquisite, the hair layered beautifully. Overall this piece is just a stunning expression of your own inner beauty as an artist, and your first photo uploaded since I've been following you. This is my first critique, also. Hope I did well.
The Artist thought this was FAIR
3 out of 3 deviants thought this was fair.