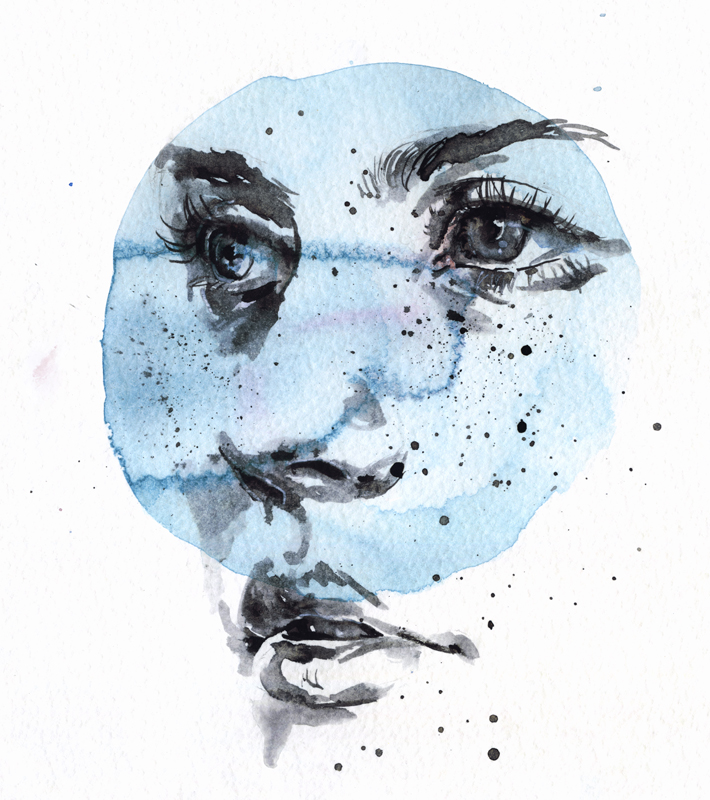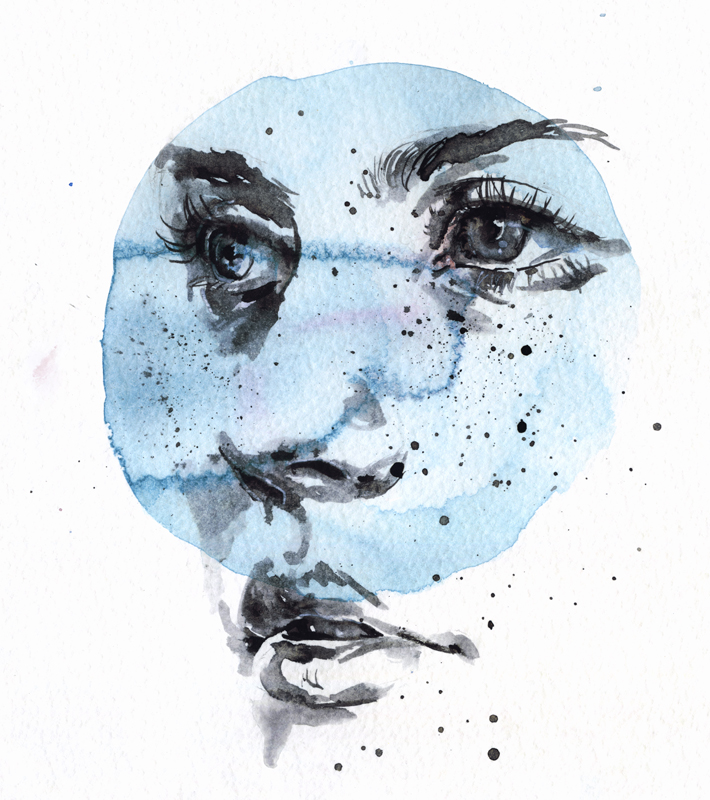 Watch

small piece 08
ink and watercolor on watercolor paper
13cm x 14,5cm



part of Small Pieces, a series of 51 paintings made for a special project in collaboration with my musician;
to know more about the project and to get originals and limited edition prints - agnescecile.bigcartel.com/


( 18/51 original paintings still available - agnescecile.bigcartel.com )



YOUTUBE | TUMBLR | FACEBOOK

Good evening,

Using ink is very clever to avoid a dissolution of the first layer (the face I guess), after applying the blue watercolor layer. The final result is very nice: you keep a clean drawing.
Painting with ink is similar than painting with watercolor somehow, but with ink, you really don't have a second chance in case of error...
So, congratulations for this piece! It proves that you are a talented artist, with a lot of experience in portrait painting!
Moreover, I especially like simple, light and delicate watercolors, like you did here. That's a field where using watercolor (or ink) is a strength.
The splashes and the drops are perfectly integrated also. It's not too much.

I advise you to repeat the experience.
The Artist thought this was FAIR
42 out of 42 deviants thought this was fair.