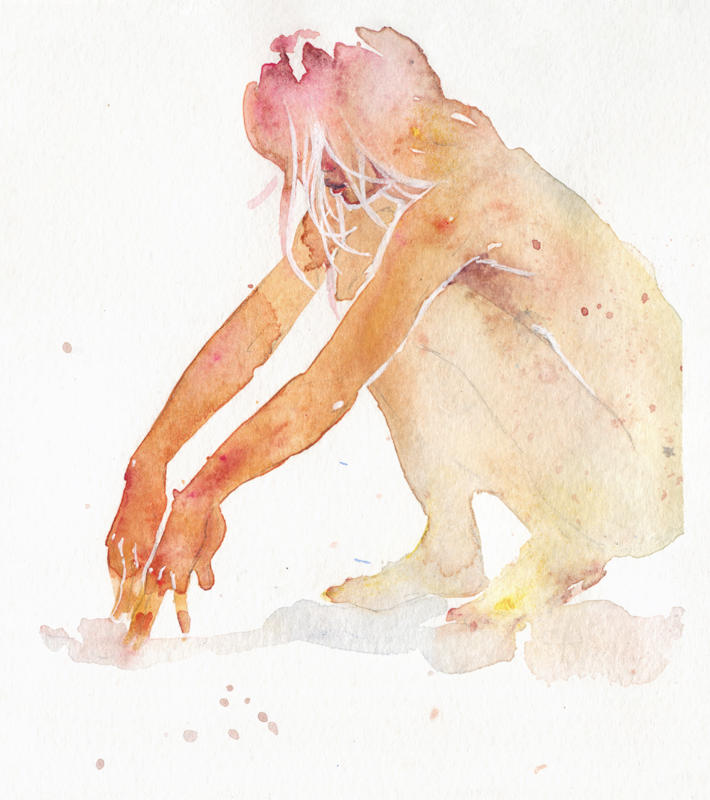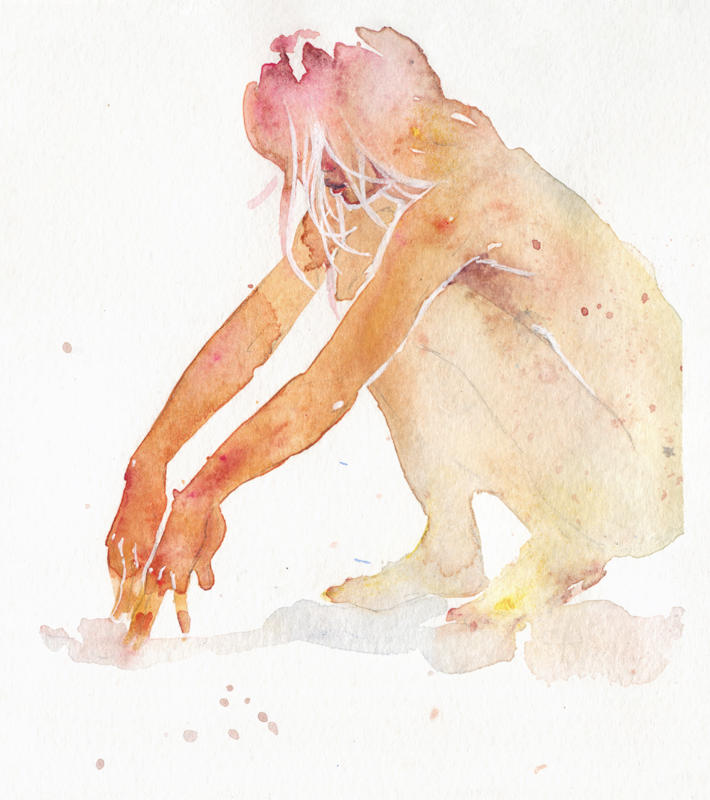 Watch

small piece 26

watercolor and pen on watercolor paper
13cm x 14,5cm



part of Small Pieces, a series of 51 paintings made for a special project in collaboration with my musician;
to know more about the project and to get originals and limited edition prints - agnescecile.bigcartel.com/


( 16/51 original paintings still available - agnescecile.bigcartel.com )



YOUTUBE | TUMBLR | FACEBOOK
How many colours did you use? Three, max? I think I saw your small collections in their real size before (though I think it was from picture) and when you say small, ma'am, you weren't joking! 13-15 centimeters, if I remember correctly? And even with such small space you managed to create 51 beautiful paintings. I love the simplicity of this one. Her posture makes me think like she's murmuring to herself, and the way her hair falls to cover her face adds the mysterious, curious vibe for me. Her legs look so pale and translucent compared to her hands as in she's more in touch (ha) with reality but slowly, she's disappearing to outer space. Really good job on this one, I couldn't really find anything to critique on.
The Artist thought this was FAIR
5 out of 5 deviants thought this was fair.