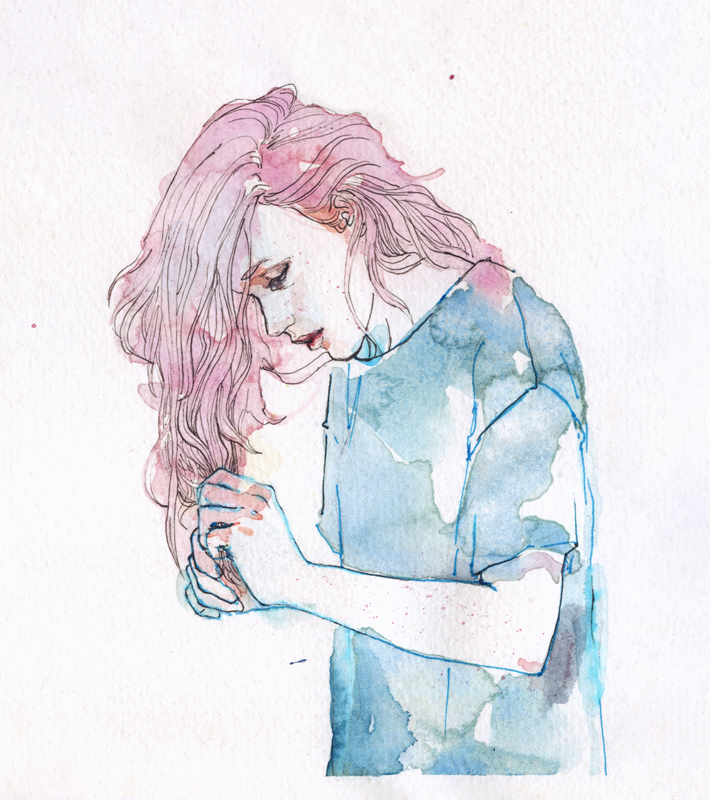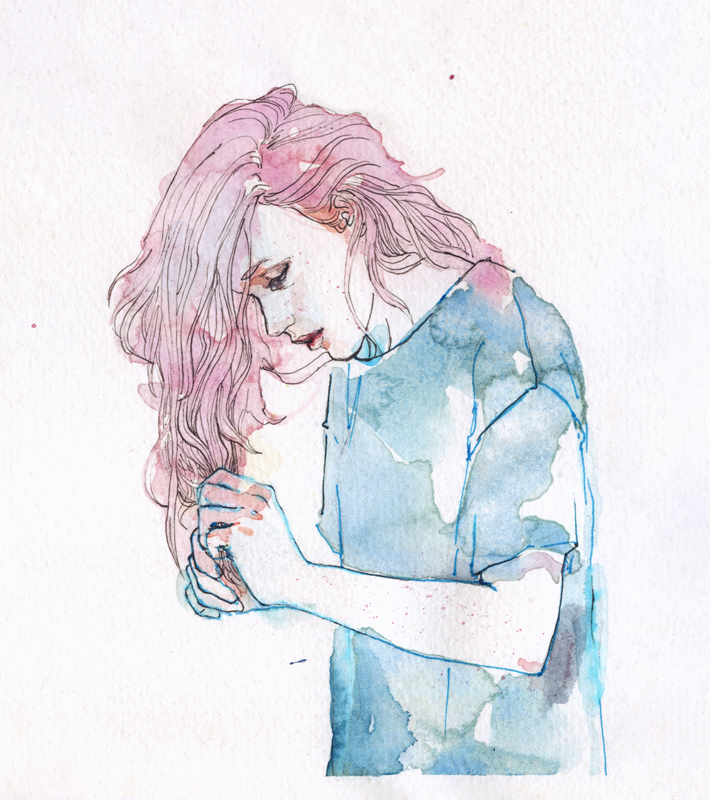 Watch

small piece 08


pen and watercolor on watercolor paper


13cm x 14,5cm



part of Small Pieces, a series of 51 paintings made for a special project in collaboration with my musician;
to know more about the project and to get originals and limited edition prints - agnescecile.bigcartel.com/


( 18/51 original paintings still available - agnescecile.bigcartel.com )



YOUTUBE

|

TUMBLR

|

FACEBOOK

It's a watercolor piece and it's what you're wonderful at. You find these little pieces of color and you marry them in a way that makes no sense but is visually just gorgeous. But I don't like that the color of her hair is bled into her shoulders and through her hands, maybe it's just that I don't understand it, but it looks sloppy in a different way than the beautiful sheet music series you just put out. It does have a beautiful sort of emotion to it, but I suppose it's just not the same impact I'm used to out of your pieces, which it sort of a shame.
The Artist thought this was FAIR
6 out of 7 deviants thought this was fair.
It really impressed me! I think it's a light and fresh painting, it gives me some kind of freshness. The technique is quite interesting, you don't follow the rules, you let the colors flow free.
The scene is quite simple but that's why I like it. Is that kind of hipster post, ot at least it seems to be.
I also want to say that you could give something personal to make it more original.
I love the fact that you gave her a blue t-shirt. Just to break stereotypes? I want to think that.
Basically nothing bad to say, your work amazed me, I want you to keep working hard.
The Artist thought this was FAIR
3 out of 3 deviants thought this was fair.