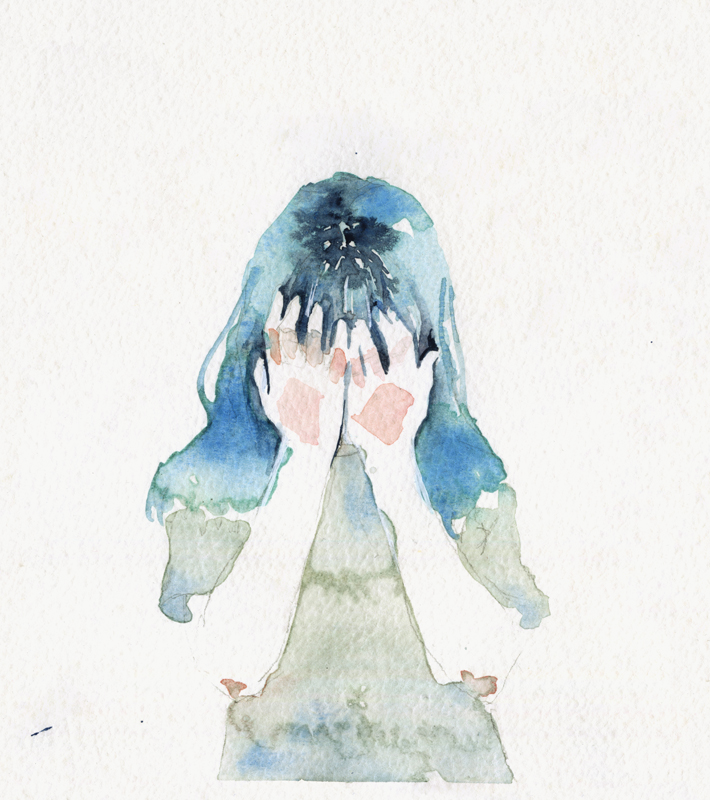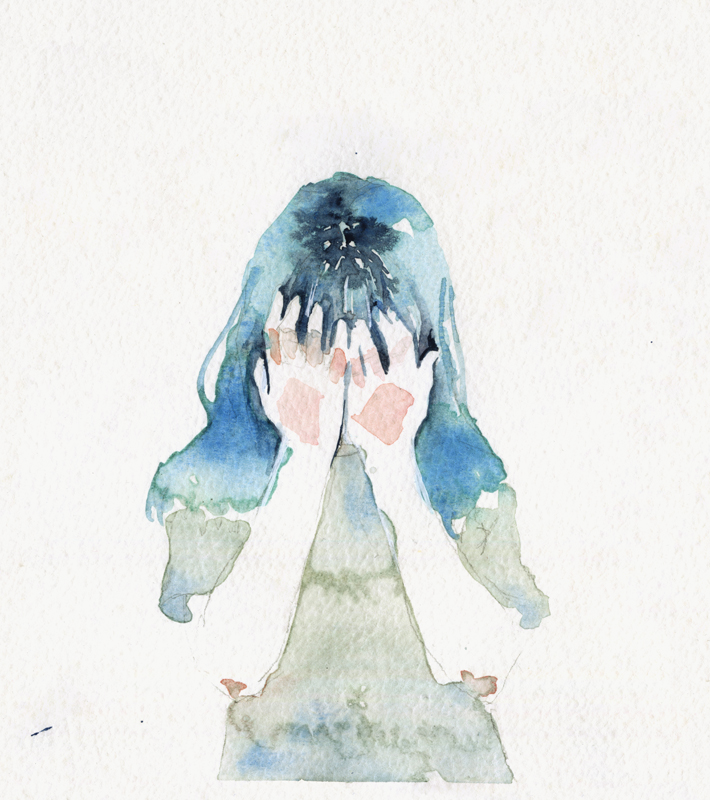 Watch

small piece 07
watercolor and pen on watercolor paper
13cm x 14,5cm



part of Small Pieces, a series of 51 paintings made for a special project in collaboration with my musician;
to know more about the project and to get originals and limited edition prints - agnescecile.bigcartel.com/


( 18/51 original paintings still available - agnescecile.bigcartel.com )



YOUTUBE | TUMBLR | FACEBOOK

This work is a great example of how less is sometimes more. There is so much raw emotion in the pose and colouring of the person that no background or fine details become necessary. The colours are nearly monochromatic--simply shades of blue-gray-purple that seem to melt into one another, yet somehow still manage to define specific areas of shadow. Expert use of negative space. I'm a little put off by the still-visible pencil lines on the arms, but at the same time, it does add a nice sketchy vibe to the piece (so I suppose it's more a matter of opinion). Excellent work!
The Artist thought this was FAIR
19 out of 19 deviants thought this was fair.
This is beautiful, I love it!! I really like your work with the different tools and all together it it very nice! I cannot explain why I like it... Maybe because out eyes decieve us? The colour choice seems really happy and then you look at it and it's this sad little thing. I guess it also reminds me of myself in a way? On the outside I look so happy, but then deep down I'm crying through my smile. This picture is just so well done and well thought out.






Wow.. ran out of words... So...
Um...
-Filler XD -

Beautiful!
The Artist thought this was FAIR
15 out of 16 deviants thought this was fair.