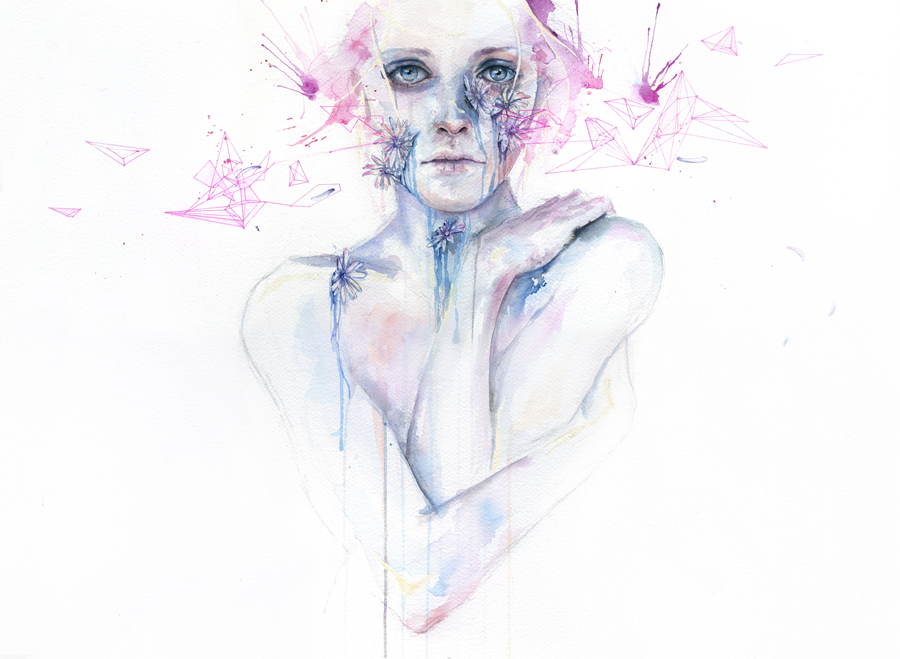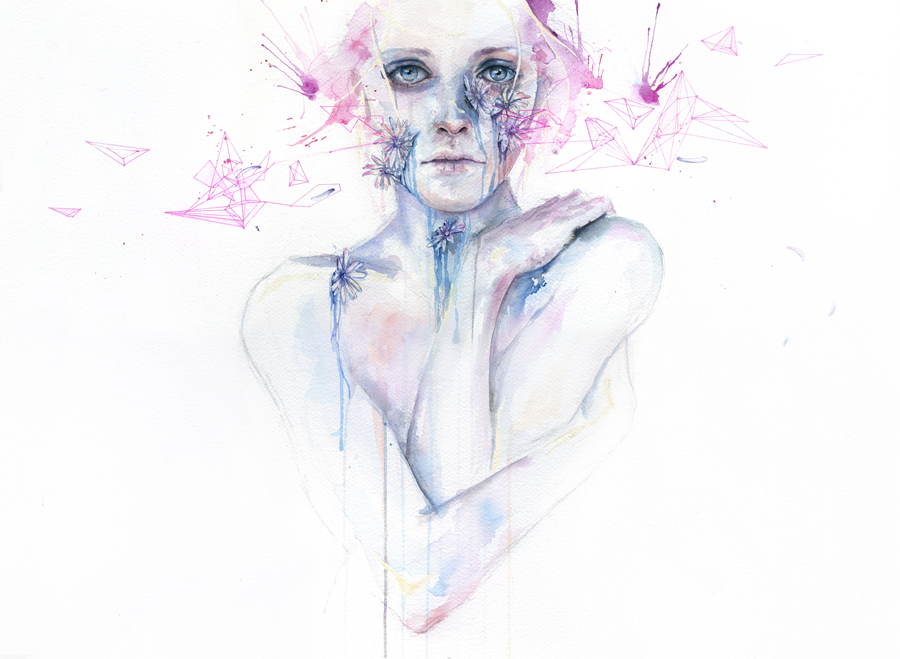 Watch


I started this piece some months ago, I showed it in my last exhibition still unfinished without title, only in the last two weeks I worked on it again, I was waiting to be sure to add the geometrical stuff, is something new for me, but helps to balance the abstract forms with these edgy, sharp and glassy forms. They add a logic border to something that looks random, I would these lines were like construction lines of the subject. The subject has to be inside its costruction. But I'll explain better this thought in the next paintings, I'm just trying here.


the first, old and true title is another better one, "necessary ritual" is the subtitle; words were of a dear friend.



watercolor on watercolor paper
70cm x 50cm
I really like all of your watercolor paintings. The colors you use are beautiful and I gave you full points for the perfect technique,considering how hard it is to handle watercolor.
The faces are beautiful, in an emotional way. They have such expression and dynamism. But sometimes they almost give the feeling as if they were lost..?
Your talent for expression is truly wonderful!
The way you paint is very expressive. The faces are all very good drawn, as I said, your technique is flawless.Its all very nice to look at, .The way you draw the face (eyes, lips) in so much detail and the rest more watercolor-like, its amazing.
I always feel your paintings convey something more..
I can't say anything about the geometric lines though..
The Artist thought this was FAIR
15 out of 17 deviants thought this was fair.
This is a beautiful piece. The geometrical pieces are a great touch to this image. To me...I see a woman soothing herself from the pains of life, not just emotional but physical which can be sharp and hard which is portrayed by the geometrical objects that you added. Of course meaning may be different but that's what I see and feel. Her eyes do not show such sadness but more of her resilience against the emotions that try to bring her down. She's like in a state of numbness...something like a "rituale necessario." The colors are just beautiful as this piece is...pure beauty.
The Artist thought this was FAIR
22 out of 24 deviants thought this was fair.