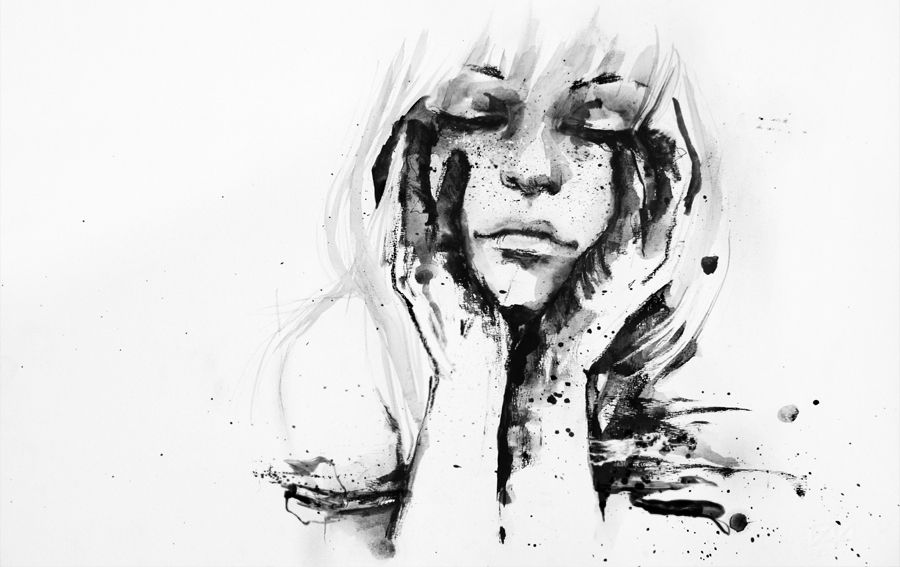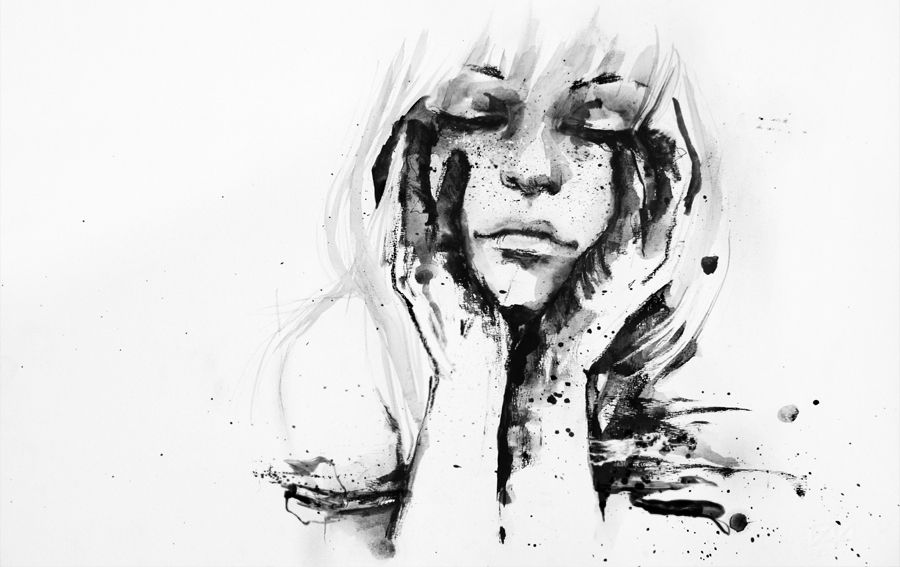 I don't know how to write a critique. I am a 16 year old amateur, anyway.
But I will tell you what I really feel.
I totally loved this painting of yours.
you know what?
You make people feel your art.
You are a special one

I wish I could do it as well.
I felt that it is simply fabulous


Perfect. Beautiful.
I would have preferred the hair to be a little dark.
But it's your style and it is awesome


how do you do it , seriously ?
you should really be active on youtube.
I miss your videos.


The Artist thought this was FAIR
23 out of 26 deviants thought this was fair.
Off-center focus is interesting and adds a uniqueness to it. Shading is great, and all necessary detailing is present. The simplicity of this work adds a depth of emotion to it that would have not been there if the whole image was crowded with colours and lines. The lack of colour also allows the audience to interpret the darkness on the hands as blood, paint, or etc, which enables the imagination and perception of the individual to create their own interpretation. The area beside the arms could have had a little more detailing and refinement, unless it was supposed to be perceived as a mass gushing out.

I personally love this work of art, and am very much impressed by it.
The Artist thought this was FAIR
3 out of 4 deviants thought this was fair.