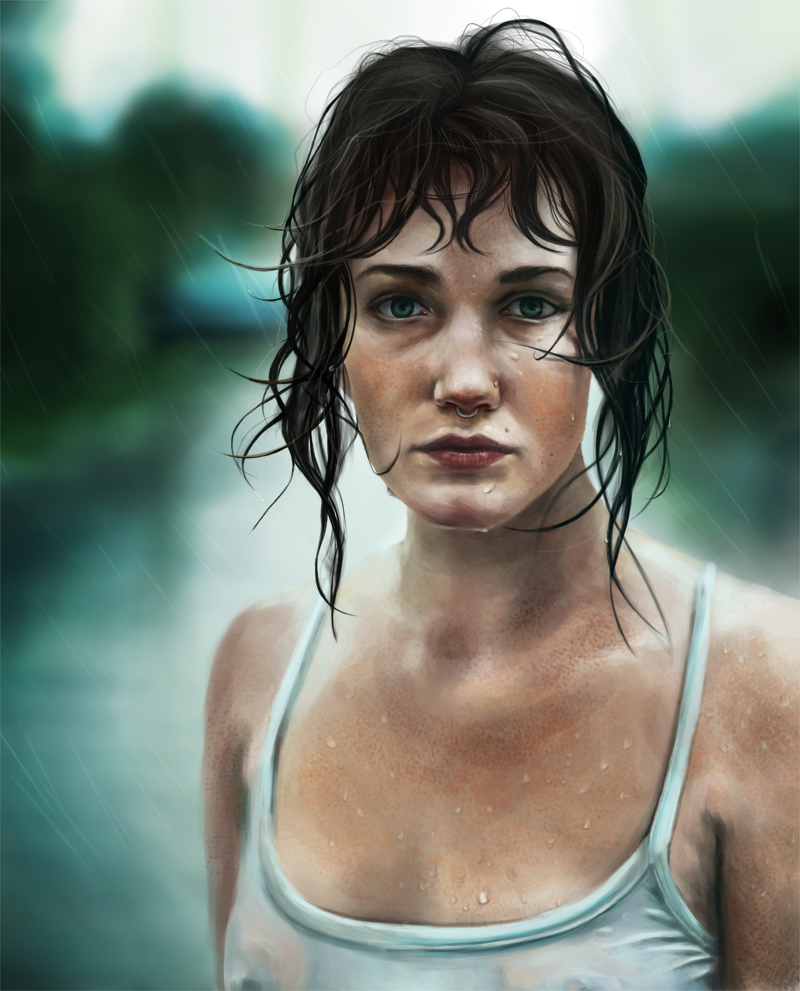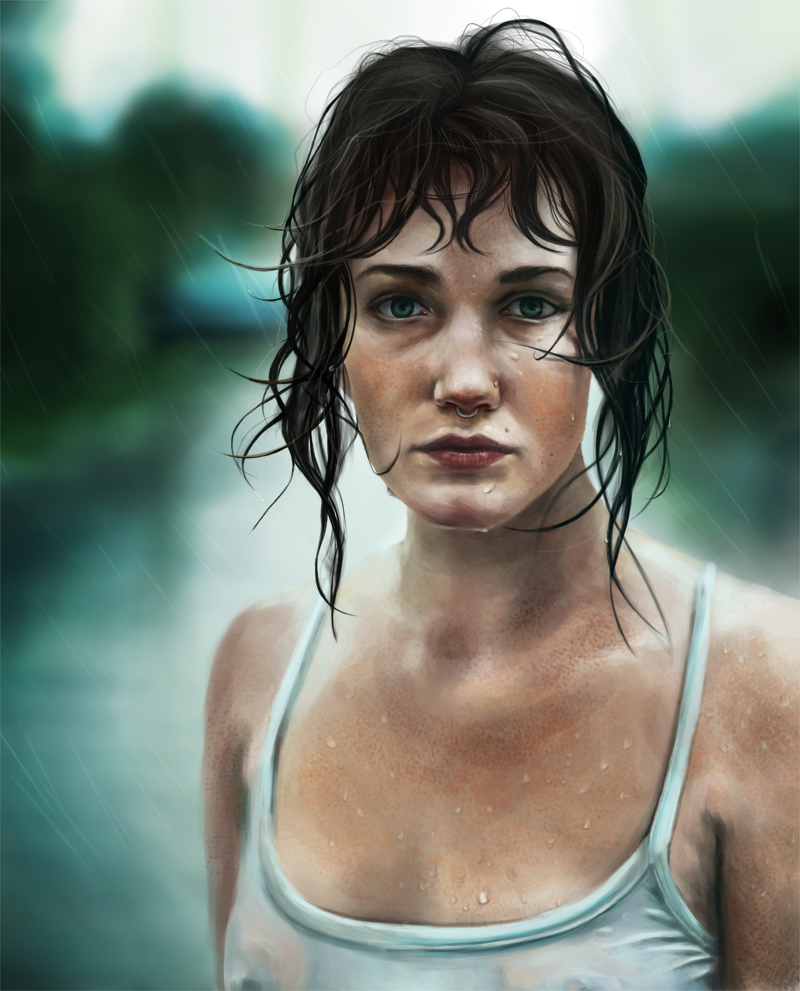 smell of rain

Photoshop CS4; Wacom Intuos4 pen tablet; I did this some months ago or so, around 10h I believe.

Thank you to *BenoitPaille, for their inspiration and beautiful photos.
Reference: [link]
is more than incredible!!! seems that she would like to ask for... or remains waiting for an answer... really an awesome truly sad expression trought all the humans senses seems.... i can't be sad with her, i know she isn't real, but i really want to help her... as she was real...
Did you talk to her while you paint??? some times we need to have a near dear friend joing our work... how do you felt???
I once made this experience... so funny try to make the people watch you, when you decided to make them sad...
complimenti d'oro!!!!
The Artist thought this was FAIR
20 out of 21 deviants thought this was fair.