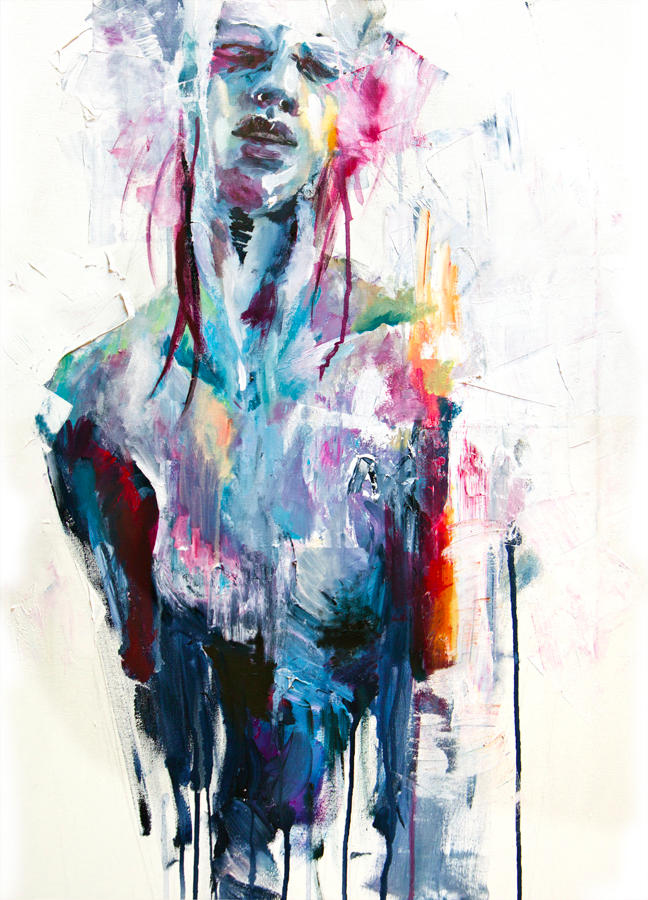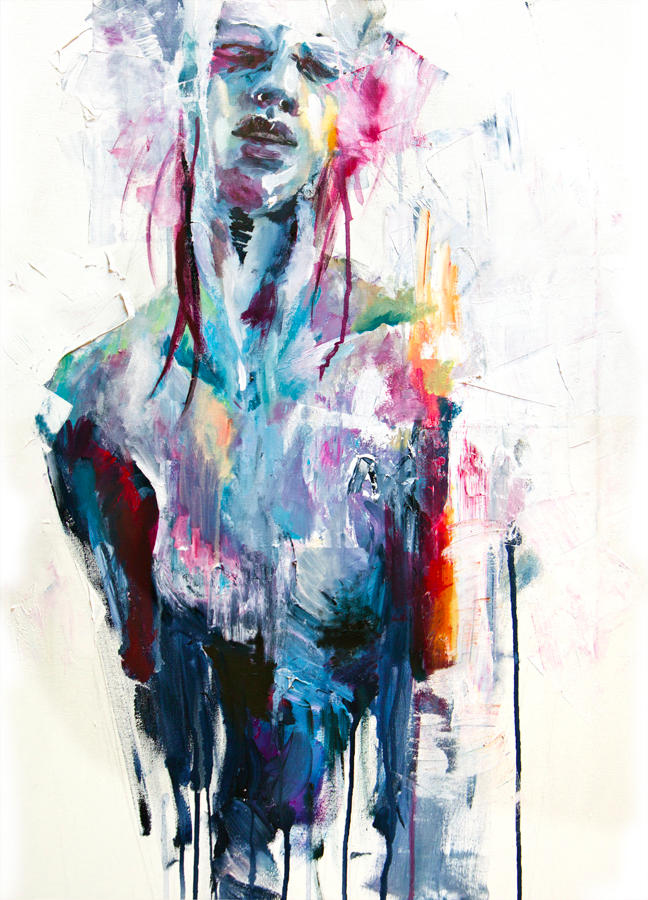 Watch

cosa voglio di pių?

what I want more?



acrylic on canvas _ 50cm x 70cm
This images has a very strong emotional impact and fast movement with both dark and light colours, leaving you with a feeling this is a portrait of a soul in limbo. It also emits a hot and cold feeling, from the blue and the red/green/yellow colours.

One has seen many pictures like this one, painted in the same technique, but this has a feeling to it not many others provides due to the expression of the person and the choice of colours. This could be a picture of a soul in pain or in bliss.

I find the picture slightly unbalanced though, having more movement on one side than the other, but in the end, maybe that actually adds rather than subtracts.
The Artist thought this was FAIR
11 out of 13 deviants thought this was fair.
The first thing i thought of when I looked at this was; "How can someone bleed all those colors?"

the choice of colors is a bit random, but emphasizes a certain harmony. the expressions on the face are so powerful but unidentified. you can related to any feeling the observer has which make it more powerful and more expressive.

The red at the sides reminded me how life agonizes us. how can the heat and the fastened worries to our bodies & minds can be so painful and stressing. The bleeding shows how she's falling apart, broken down and damned.

I love the colors and the illustration behind this. highly artistic and directed. i'm waiting to see more of your works.


- ghu
The Artist thought this was FAIR
16 out of 16 deviants thought this was fair.