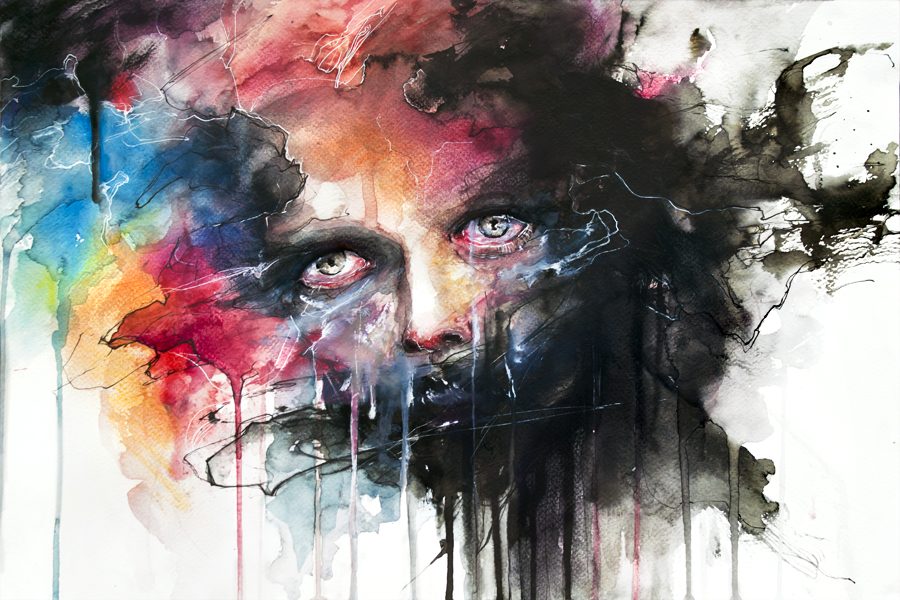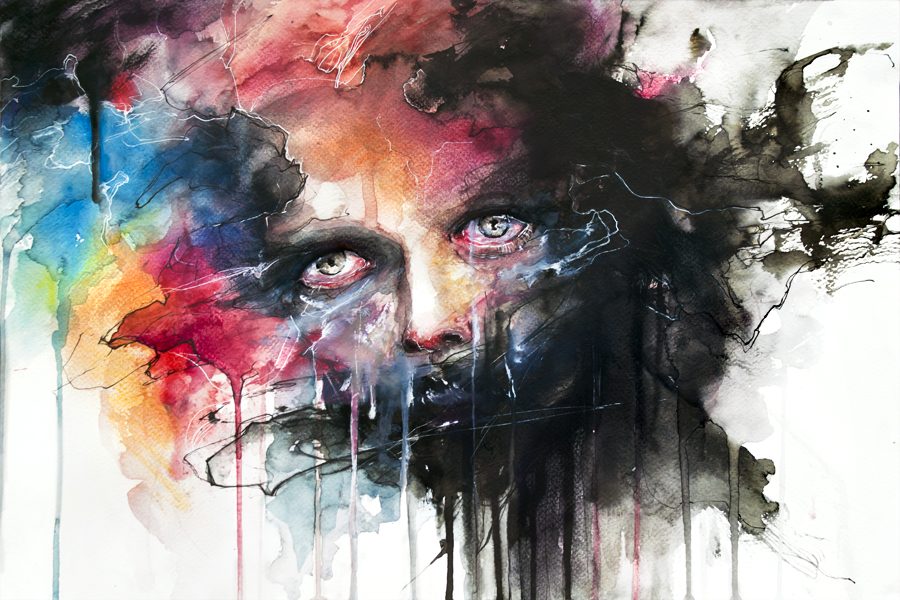 Watch


_never talk about it.

watercolor, charcoal, ink.
This is, to be brutally honest, absolutely gorgeous. The bright colors contrast so much against the splashes of black, and the drips create a beautiful illusion of tears. What I really like is the tendrils of white, and how they sort of create a path of movement leading out from the eyes. The color combination was excellent and this was very well put together. What shocked me though was the amount of detail put into the eyes-- amazing. My only advice would be to somehow fix the black in the upper right-- it looks a bit strange compared to the rest, but I'm not completely sure why. This was very well done though, and you definitely deserve some high ratings.
The Artist thought this was FAIR
371 out of 384 deviants thought this was fair.
those eyes . . i cant help from being deeply saddened by the vapid emotion coming from them . though the detail in them isnt the most elaborate the message in them is haunting .
i see a fight in this piece , a fight that has almost been lost ? in most if not all artworks a rainbow colour palette can immediately evoke joy and peace , but here i feel this is not the case . i see no peace here , i see turmoil . the rainbow has been smothered by darkness , the black is almost surrounding the face which lends to my theory that the fight is lost . the red in the eyes suggest this face has been crying for a long time and the drips of course they mimic tears all too beautifully .

the artist note : "never talk about it"
what is 'it' ? . .
The Artist thought this was FAIR
237 out of 243 deviants thought this was fair.