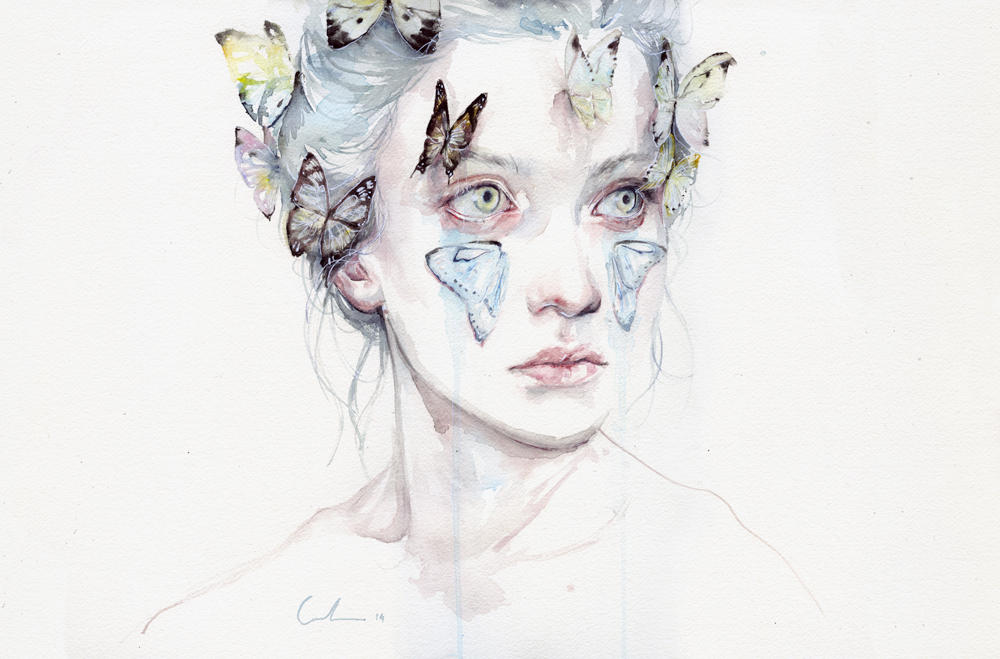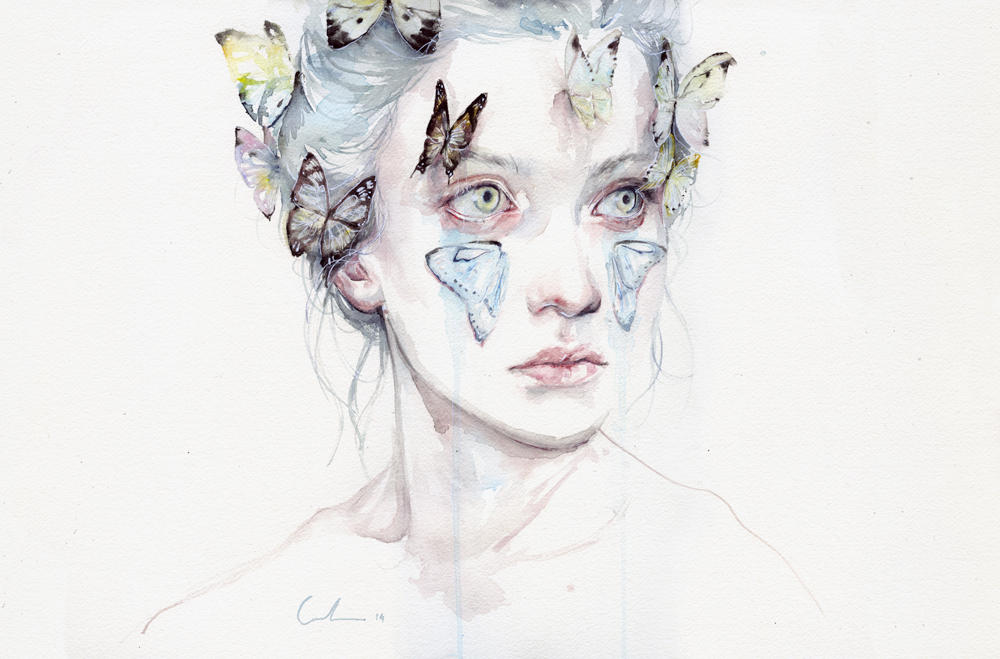 Watch
Your drawing are beautiful, I really liked the butterflies, and the eyes of the girl.
Also her expression that is as if she had found something.

The technique that you use is beautiful, i like this kind of paintings more if the paint is than one person.

The wings in her face give an interesting aspect, the nose and lips are perfect. Her hair also beautiful.

And what I don't like so much are the tears, I think are stiff, and I think you lose a little drawing on with the color of paper, but I don't know if that's what you wanted.

Well, I'm not expert on the subject, or a supercritical of art, but it's what I think. : )
The Artist thought this was FAIR
69 out of 132 deviants thought this was fair.
I find this one a magnificent piece. I noted lately that you've somehow come back to your "roots", meaning with this that I can tell you use lately resources you used before, like the butterflies in this one. I think that's a positive thing. Looking back your own work and feel inspired by it is something great.
About the painting itself, you have improved even more with your technique and your style. I like the way the hair is loosely done and the light colours of the watercolour drops, that make contrast with the strongest ones of the face (specially the eyes) and the butterflies. I like the look in her eyes, she's like in her own mind, like she can't see what is right before her, instead see her own world. I quite like that.
I find this painting simple yet stunning. It's very strong. However, the only thing I don't like (not that it bothers me), is her collar bone. I think you should've done it smoother, for putting it in a word.
The Artist thought this was FAIR
137 out of 142 deviants thought this was fair.