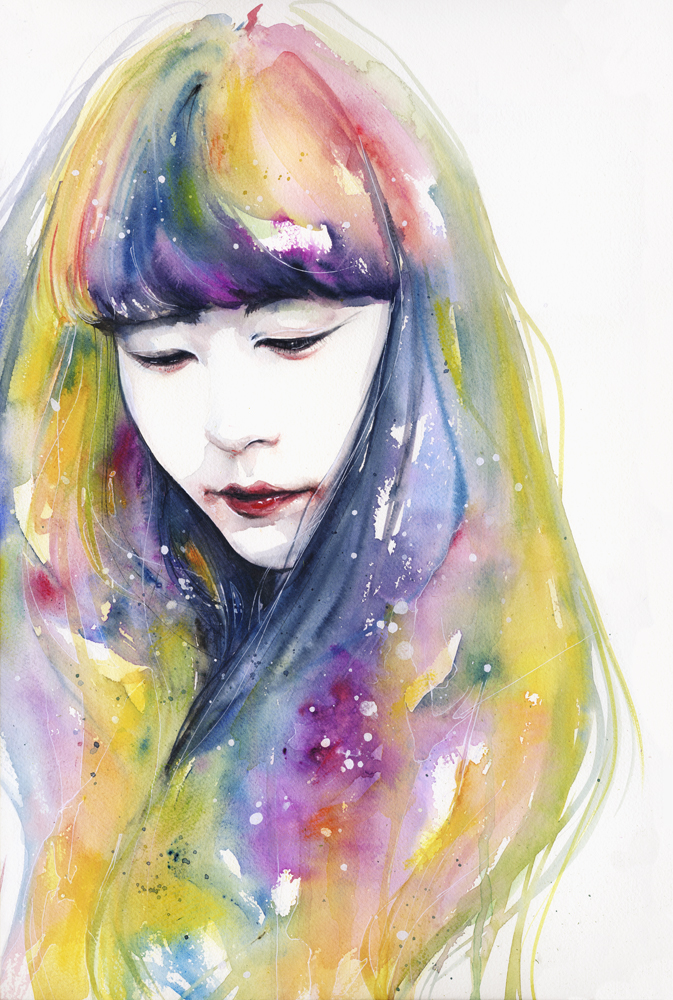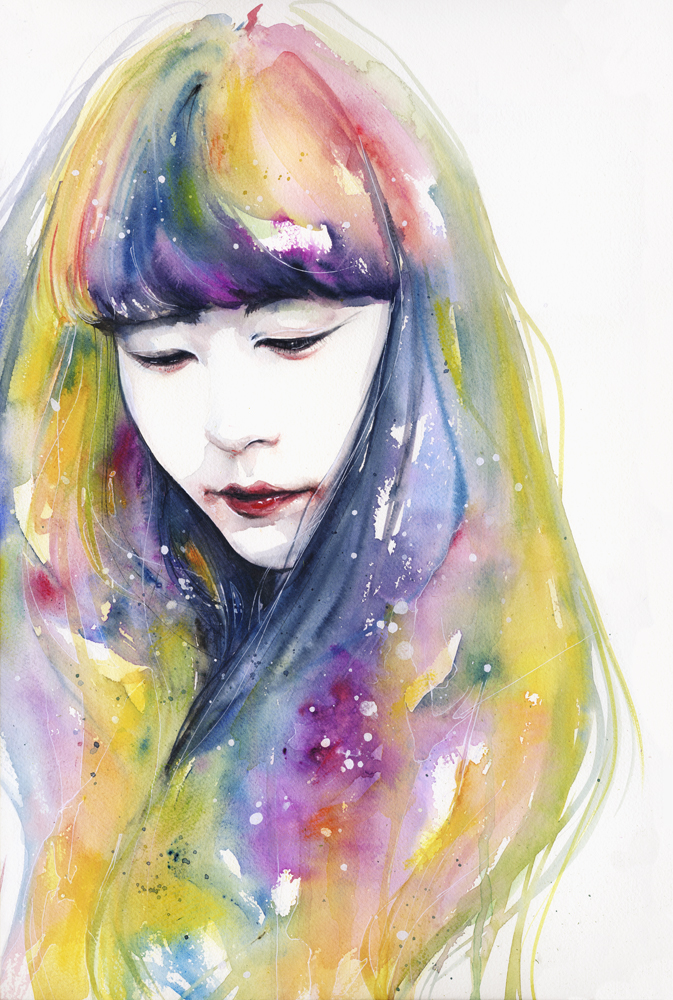 Watch
All of the white space behind her is a bit "blank" for lack of a better word. A darker color would make the foreground image pop. Also a little darker shading on the right side hair next to the cheekbone and at the bottom on the chin would add more depth. I would also darken the lid a bit above hthe left eye as it looks slightly brighter than the right. Your use of color in her hair is very nice but the gray tone towards the upper right (her right) seems to be out of place. If you dropped that gray the yellow edge of her hair would balance nicely with the left side.

Lovely nonetheless
The Artist thought this was FAIR
20 out of 30 deviants thought this was fair.
I love the overall use of color. The light, whimsical tones balance out what I feel to be a somber severity in the stark whiteness of her face. I love how the colors of her hair blend together and can still stand alone. The blues and purples mellow out the vividness of the yellows. Overall, this is a beautiful piece and I love the white background. It leaves more space for the colors to go; I feel that a darker background would make the whole painting seem closed in.

I really enjoy this painting. I think it's perfect for summer.
The Artist thought this was FAIR
19 out of 20 deviants thought this was fair.