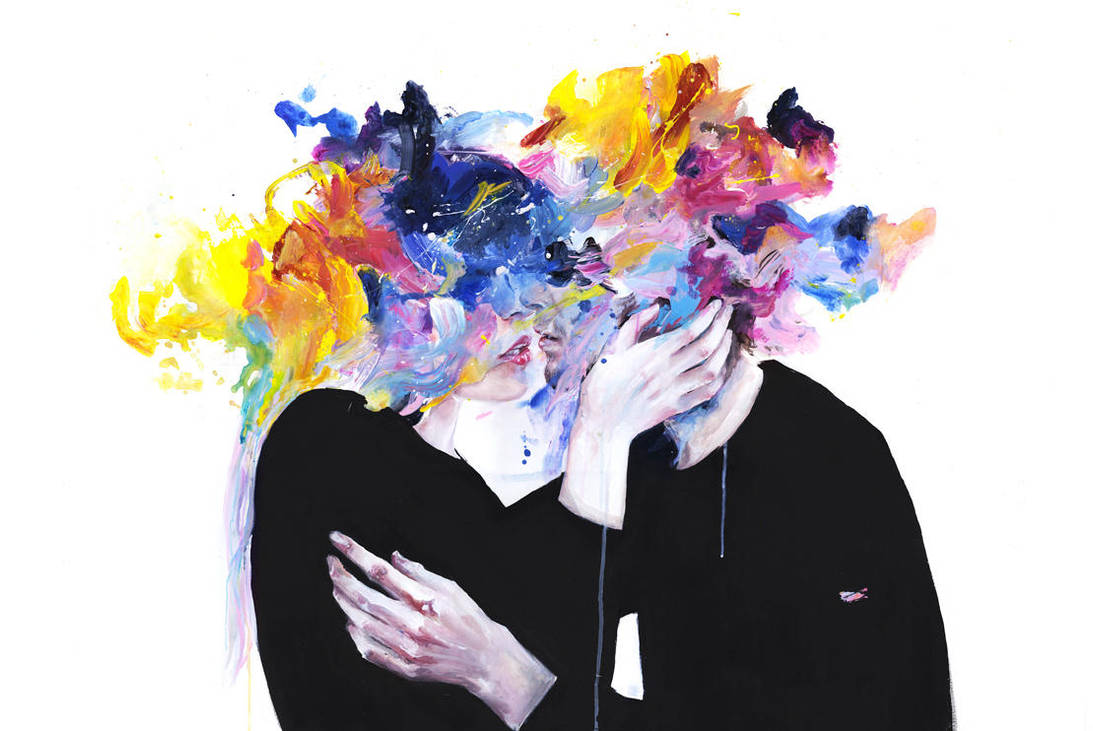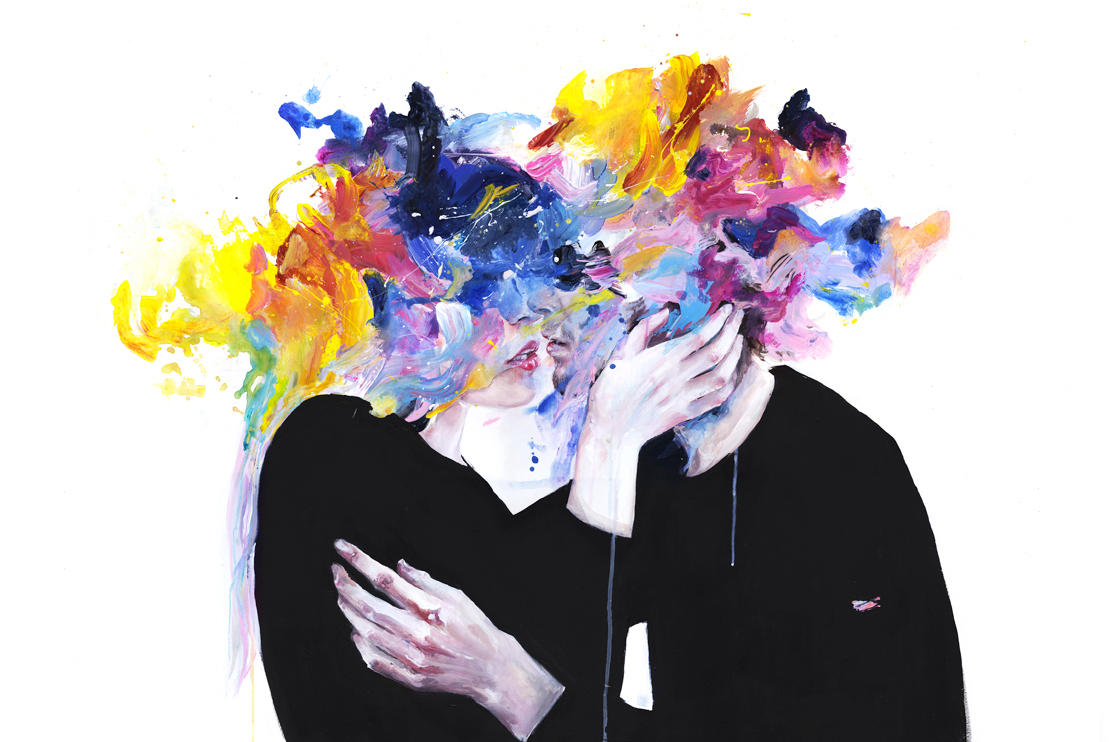 Watch
Upon initial viewing the image hits you like two galaxies colliding, which fits poetically with the subject matter, it's really striking and beautiful. What you are trying to say comes across well. The frenzy of the heads, juxtaposed with the delicate and intimate moment of the mouths just about to touch, really pulls you in. The excited and bursting colors are like a maze we, the viewer, must navigate, until we arrive at the silent moment within. And, once we get there, it really feels like we are almost imposing, as voyeurs, instead of the display imposing on us. It's perfect, the feelings and emotions are all there.
The only thing that seems a bit out of place is the stray spot of paint on his arm, but that's not really an issue, just makes me wonder if it was intentional or simply left behind as an artistic whim.
The Artist thought this was FAIR
101 out of 102 deviants thought this was fair.
Another wonderful work!!!

I love the new mix of colors you put in this piece which give it a very eye catching impact.

I think the posture of both character really portray's the title and it shows individuality of their emotions. It's like I can see their facial expressions and I read their stories through their body language.

You've been doing this template for quite a while but as far as originality is concern, this deep black style on your art is really effective and it really catches the attention of viewers.

To sum it up, you did an amazing job as usual and I'm more of us will be watching for more of your arts.

Thumbs up!
The Artist thought this was FAIR
45 out of 46 deviants thought this was fair.