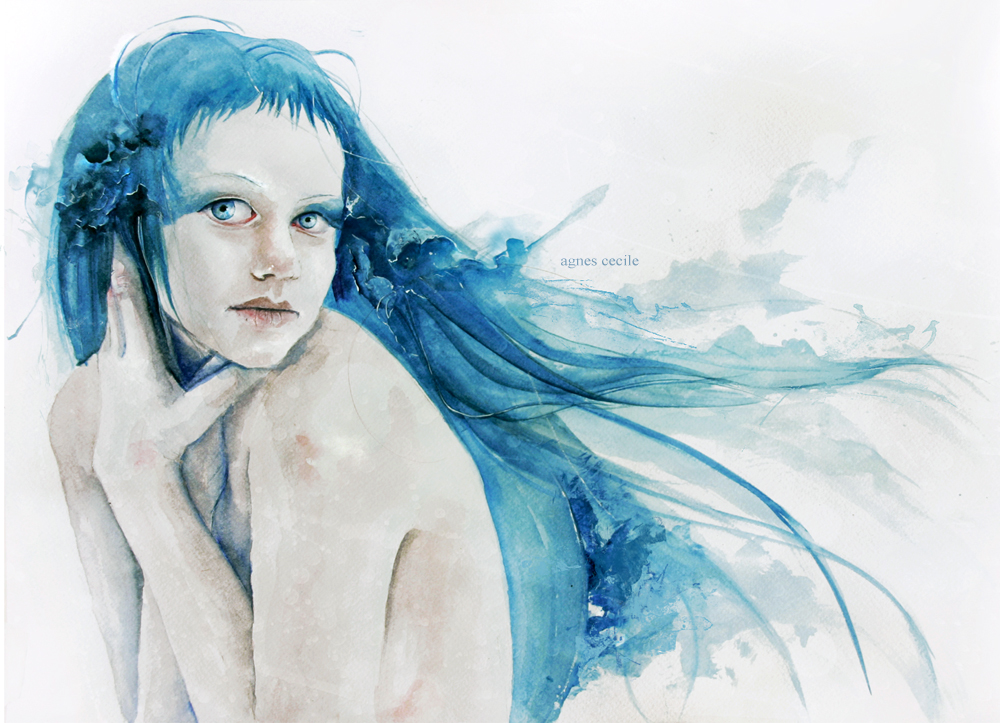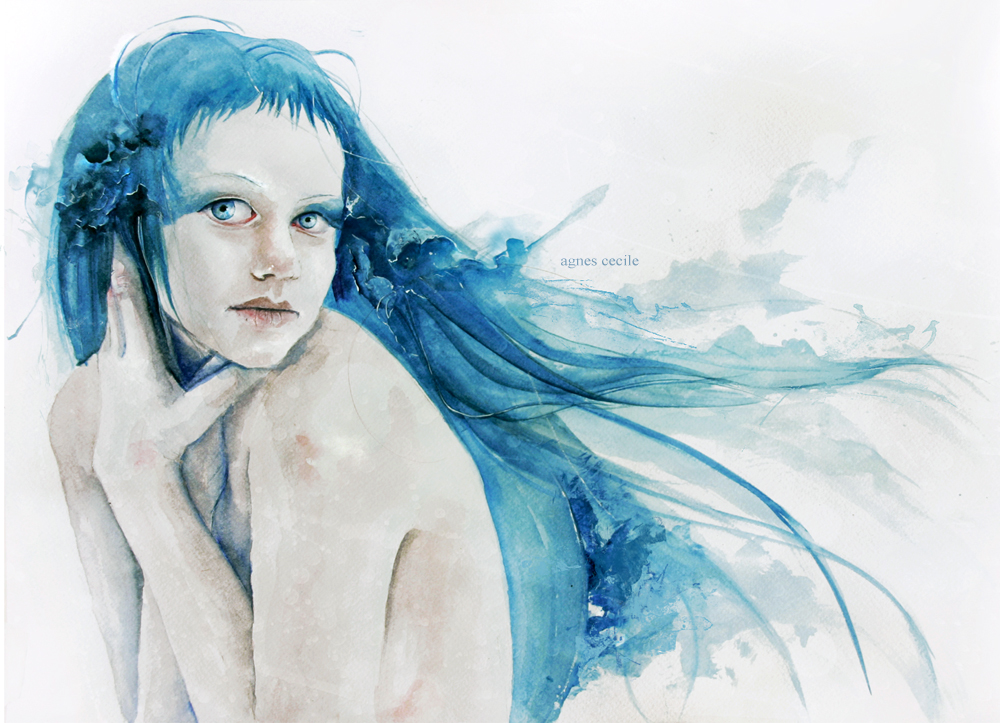 I am so glad you included the music with this picture. I listened to the song while studying the image, and this girl IS Hljómalind. I am struck by how much feeling is contained here..the cold tones you used are very effective..it's exactly how I see the song in my head..cold. But very beautiful. And the textures are great. You chose a great medium, and you are obviously very talented with it. Composition/placement on the paper is nice. I love asymmetry.

Her hair is probably my favorite part..it's almost like clouds or man of war tentacles. I'm sorry I can't give you much improvement critique..the only thing that stands out to me is that her right eye (our left) is substantially bigger than the other one, and that sort of throws me off. I don't know if deeper shadowed areas on her skin would help or hurt, because it's the exposure that really makes the cold effect. Also her thumb seems slightly awkward..but now I'm being nitpicky.

This is excellent work here, though. I am so impressed, and glad to be listening to good ol' Sigur Rós again as well. Thank you so much for sharing.

The Artist thought this was FAIR
24 out of 24 deviants thought this was fair.