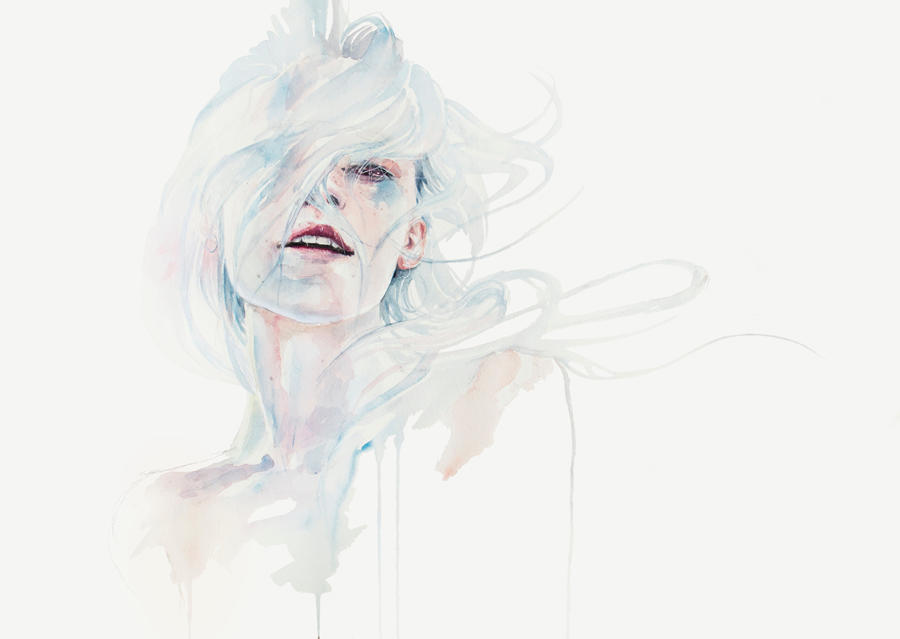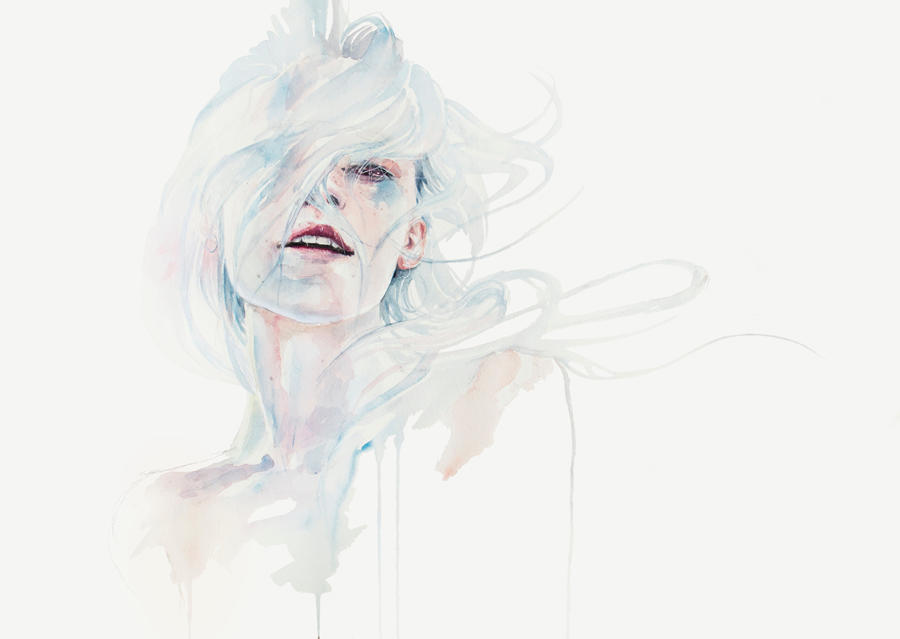 Watch

keep coming back in your mind



watercolor and acrylic on watercolor paper (300g)
45 x 60cm
Every time I see Critique Wanted for one of your pieces, I strive to write one as quick as I can. The basic fact that every piece contains so much thought and emotion behind it, yet it looks so effortlessly painted. It frustrates me at times that you can be so fantastic at water colour, due to the fact I've yet to master it. The single brush strokes that work into her hair, and the fact it looks extremely life like create perceptions of perfection. I find the contrast between the faded shoulders and the powerful colour found on the persona's lips and facial area fascinating, but the use of cold colours to convey this depth really stands out against the slight hints of realistic/skin like texture. I could say this all day, but your work is fantastic and I hope to create pieces that are as good as you one day. Well done.
The Artist thought this was FAIR
47 out of 49 deviants thought this was fair.
hmm, usually i find your work to be beyond extraordinary but this one, it seems a bit off? like the shoulders and positioning of the head and neck dont seem to 'flow'. the eye detailing and the blue tear, splash effect is very very very good, it creates amazing emotion, but the faint bloodshot look in the eye is what makes this so strong in impact. however it seems that such an emotional peice is done with very very light scheme, i think that its a little confusing on what your true emotion in this truly is. the lip and teeth, OH MAH GOD! anatomaticly beyond perfect! jaw line is pretty good. and i am in absolute no position at all to be saying this but work on color choice, a little bit more clear display of emotion. absolutely marvelous work you are truly a master. also PLEASE put a little tutorial of your water color technique and facial anatomy technique up on DA or youtube. it would be outrageously helpfull. your lips and noses are always perfect.
The Artist thought this was FAIR
28 out of 40 deviants thought this was fair.