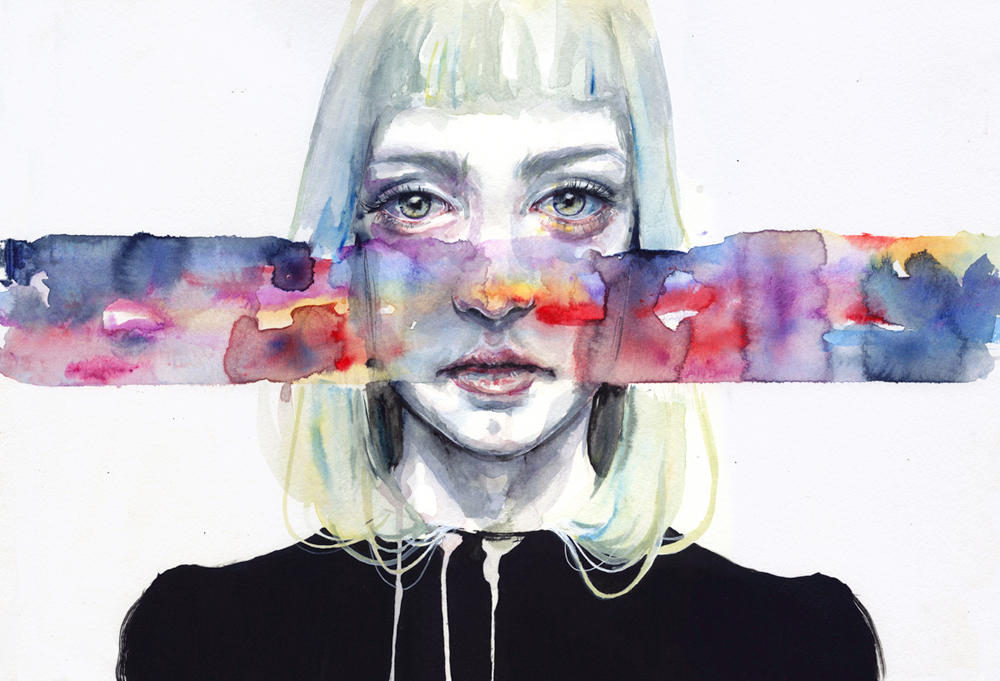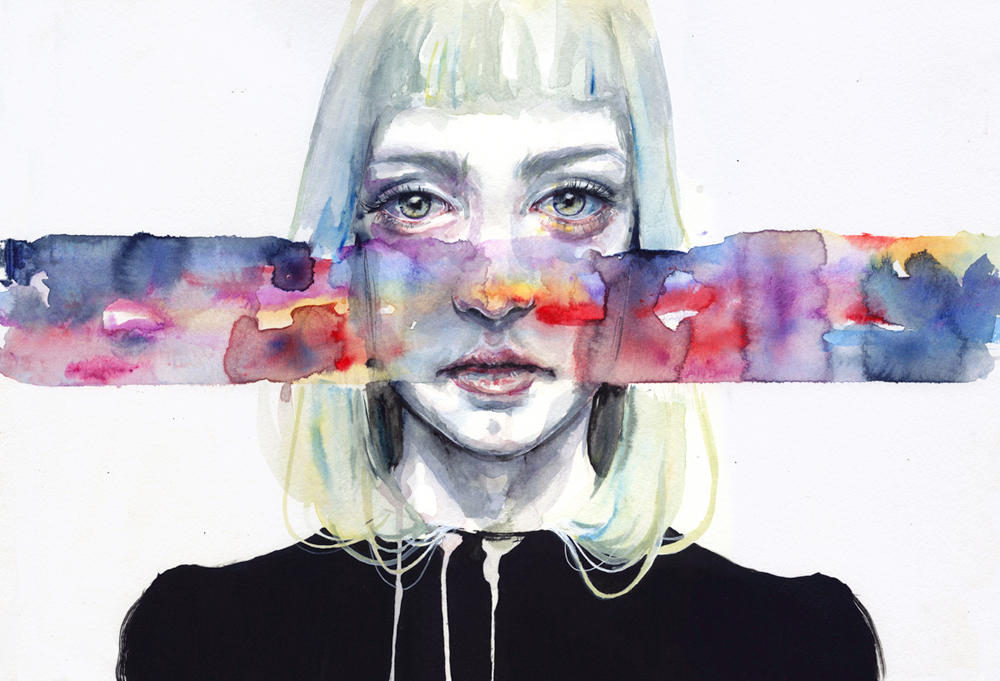 Watch
Ok, first off, this is really hard for me. I've been an admirer of your work for a while now on this account and my first one. As usual,I love your use of color. More so, you managed a strip of color and still kept the underlying structure intact. That's amazing. It really shows off your skill well.

Now the hard part. This is a strong piece, however, I couldn't help but notice that the eyes very large and the top pf the head was elongated. I don't have a problem with going outside of the box as far as anatomy to make things more interesting or improve the composition of the picture. However, I think the enlarged eyes and elongated cranium may be doing more harm than good. I feel like the focus should be on the colorful stripe in the middle of her face, but it gets distracted by the large eyes. eyes by themselves can be very magnetic and larger ones only increase the attention to that area. The elongated cranium may be just me, but when only that area is elongated, it also can take away from the main subject area.

Other than that, this is just wonderful. :3 As always, keep up the good work!
The Artist thought this was FAIR
58 out of 60 deviants thought this was fair.
This is going to be quite hard for me to critique since I love your art and its originality.

As always, you have a very unique style and I love your use of volume. The eyes are very captivating and yet I cannot determine the emotion behind this piece. It can be sad or even somber with the blank expression and white dripping on the shirt, and yet the color across the face throws me off. Is it to highlight the nose and mouth? Is it to bring attention to the sense of smell? It definitely makes one think when admiring this piece.
The Artist thought this was FAIR
19 out of 21 deviants thought this was fair.