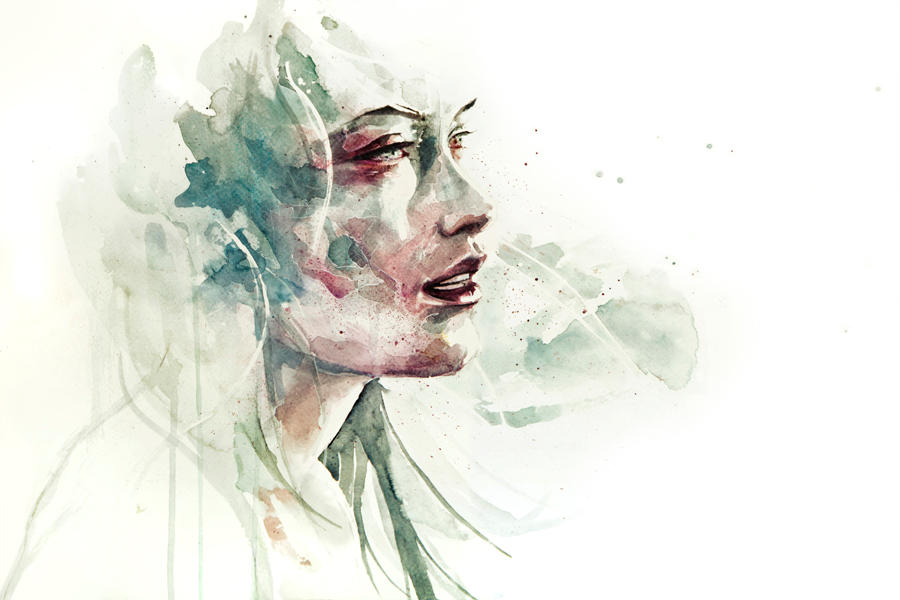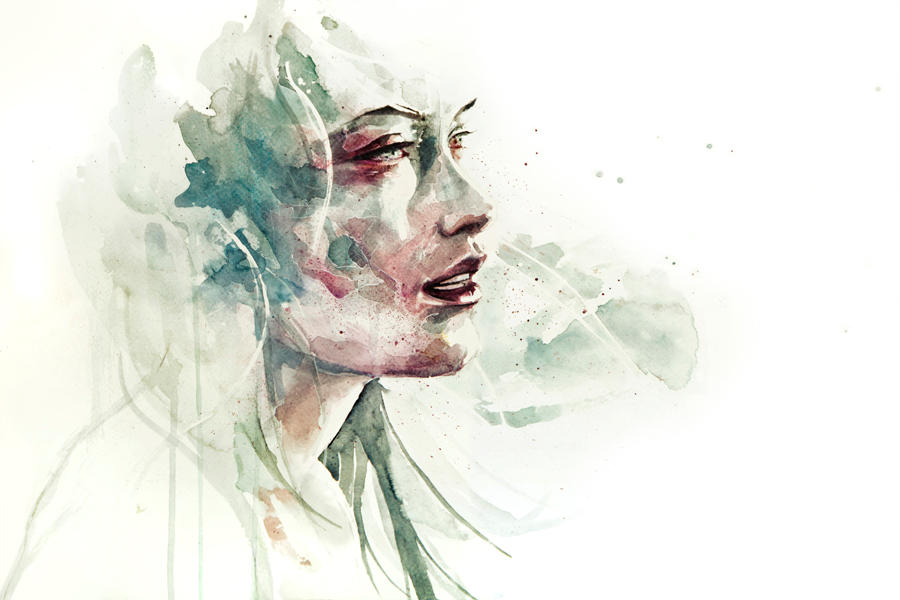 Watch
and there will be no one.

watercolor on paper




EDIT: I uploaded a new better and brighter image. (:
Daily Deviation
Given 2011-05-15
Suggester says: "Gorgeous layering of textures, and great use of colors/lighting even with the muted tones. She really has a talent for capturing striking expressions, which I think is exemplified in this piece."
e non ci sara' nessuno
by =
agnes-cecile
(
Suggested by acidifiers and Featured by Mollinda
)
This is an incredibly striking and interesting piece!

Firstly, I'd like to say that the minimal use of colours is really effective here; it draws the viewer's focus in the right places, but doesn't distract from the lovely abstract textures that flow throughout on their own level.
These lovely textures are also perfectly displayed using the water colour medium, and it's always charming to see a traditional media used in a contemporary way.
The anatomy of the face is precise and well positioned for that angle, it lends maximum focus to the expression and detail of the face. It is also effective that the rest of the body has been faded out to contrast with the complexity of the facial structures.
Lastly, I'd love to say that this piece combines warm and cold colours, complex textures and well used lighting and composition to create a contemplative and thought-provoking picture. It leaves me feeling that there is something deeper to the picture, and my mind wants to expand upon the hidden themes that could be interpreted amongst the lines and textures and shadows.
Well done, I love!

The Artist thought this was FAIR
201 out of 205 deviants thought this was fair.