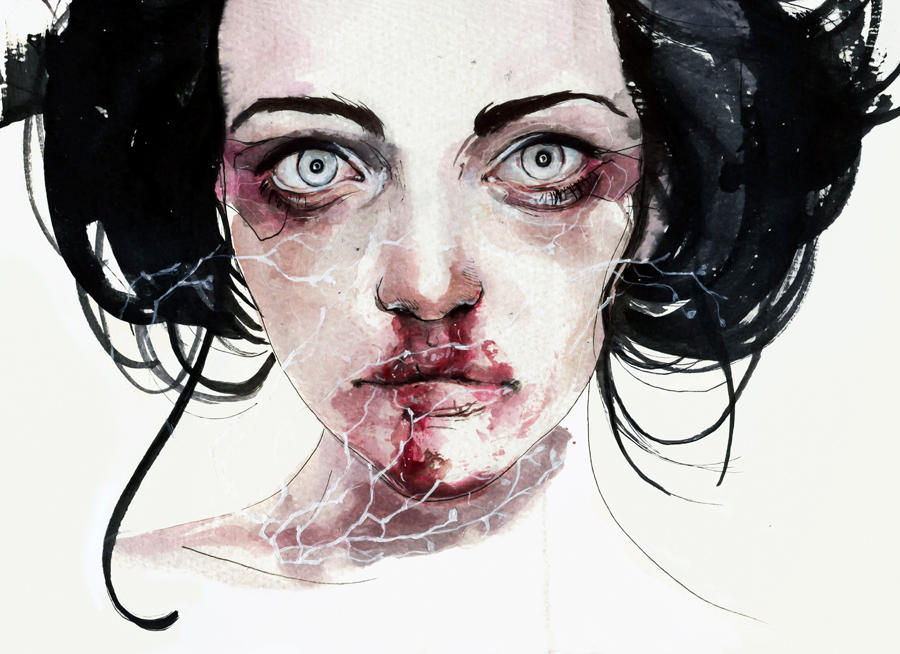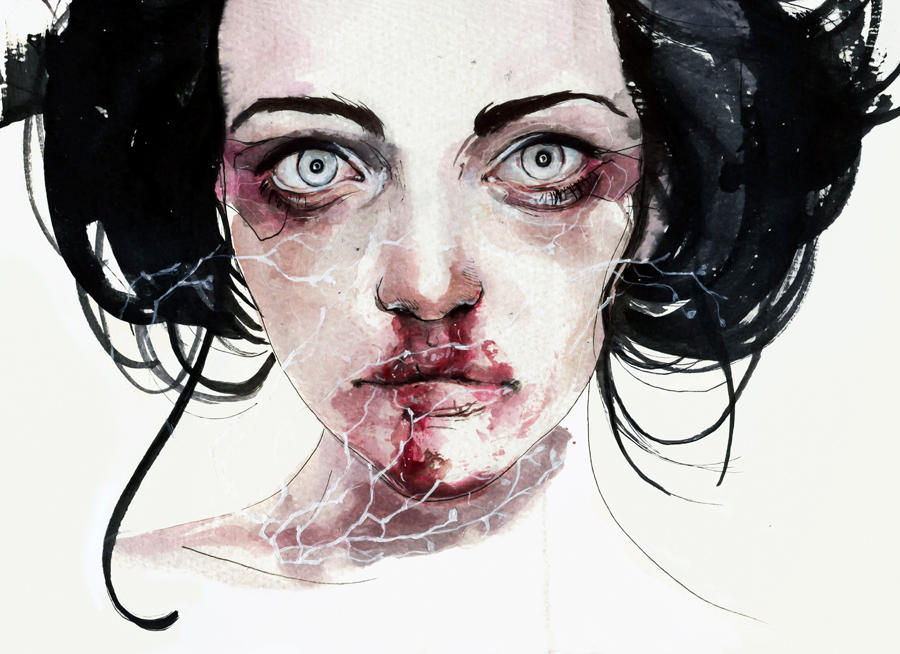 Watch
Great Work!The eyes capture great traumatized look almost a dead stare.I like the nose an mouth you illustrated the mouth damage perfectly.The paleness of the face/Skin emphasizes the drained feeling.The bags under the eyes convey the pain endured.I would have liked to see some runny mascara.That's always a personal favorite of mine.I notice you leave some of your designs open on one side or the other of the face or head.That's great,Im not such a fan of the full outline and detail of every part of the design.Although this one did kinda cut off at the top a little to abruptly,I am conflicted on whether or not that adds or takes away from the overall design.I do like the white cracks you do here and there.That's unique.Overall as with all your work it's GREAT!!! and Im a fan.I myself have 0 watercolor skills/training,so I probably have no right to critique your work,but neway that's my 2 cents.Keep up the Good Work!!!!! In the words of the great Corey Taylor "Stay sick and take care of yourself"
Thx,
NS
The Artist thought this was FAIR
128 out of 136 deviants thought this was fair.
This is beautiful.
The eyes fit well and the colourings of the cracks on the screen and the blood was a well concept. The watercolour hair looks amazing! I just love the textures. I think this was one of the best bloody portraits I have ever seen even if others think it's creepy I love it. I should watch your art more often, and I mustiths add this to my favourites list because it is simply beautiful in many many ways. I will enjoy to watch your art often and post comments, favourite, etc,
Thanks!
All 5/5 because it is so amazing

The Artist thought this was FAIR
41 out of 45 deviants thought this was fair.