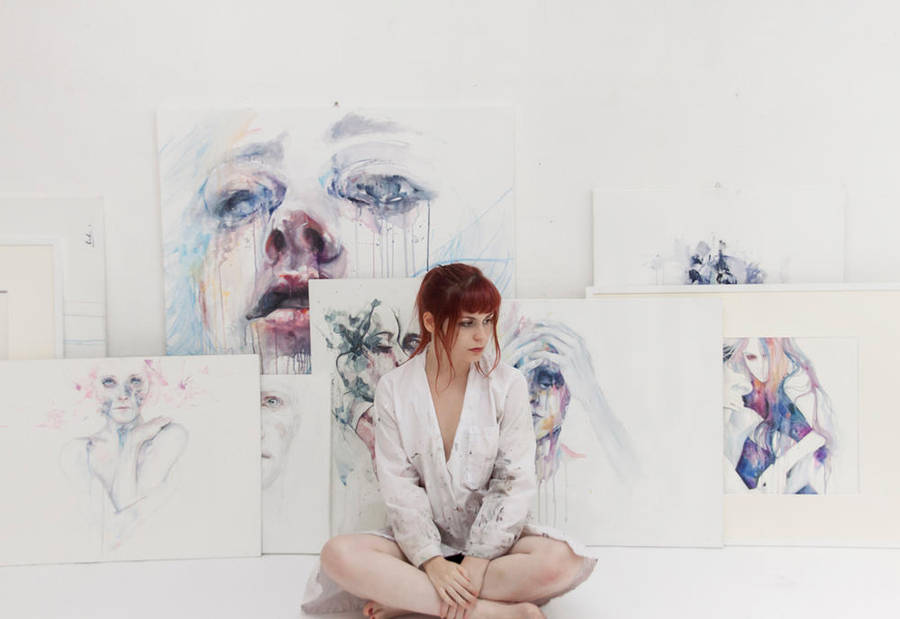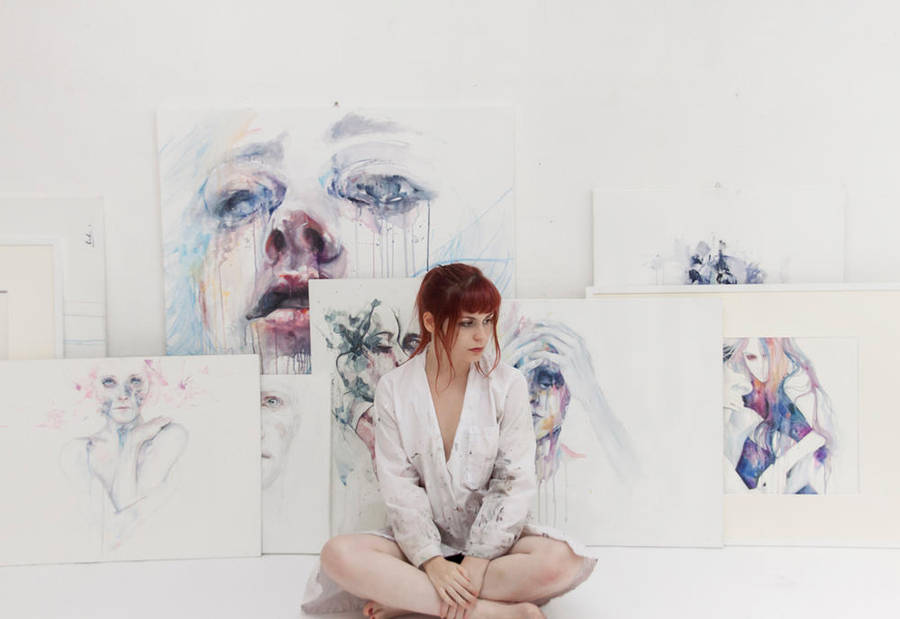 Watch
I love this piece. However for a better photographic capture, I would take the camera down closer to the ground. Don't cut off your feet and it will be even better

<3 You may want to have the whole thing in focus or you may not, I like it either way. I love that the main color is white and the paint on your coat really completes the image. like how most of the paintings are partially covered by another, it adds to the feel of the image. It's simple but has a huge impact because of how beautiful it is

The Artist thought this was FAIR
68 out of 79 deviants thought this was fair.
withen this i find there is a sense of peace and almost dark ponderation.. your face reflects a certain unstillness withen your own mind. and the art mirriors that.
in a way you could almost say that this photo is like a mirrior, of your art reflecting yourself and yourself reflecting your own work.
the drips.. the mixed colors.. the void of white surrounding the image and the work and yourself sejests confution.. sadness.. maybe even a bit of a search for identity..
your vision of course has and always will be profound and haunting while absolutly beautiful. quite like the great masters of the old world
as for originality.. i have seen photography like this before.. but verry rarely or never have i seen the artist reflect and mirrior their work in the same picture.. and i must say it is quite beautiful
your techinique is perfect. its your own style and that is why you have your fame
and as for impact.. while the image is not verry powerful visually compared to some of the other photography on here, it still however carries its own strengh if one reads into it enough
amazing work as always
and am looking forward to your next

The Artist thought this was FAIR
129 out of 140 deviants thought this was fair.