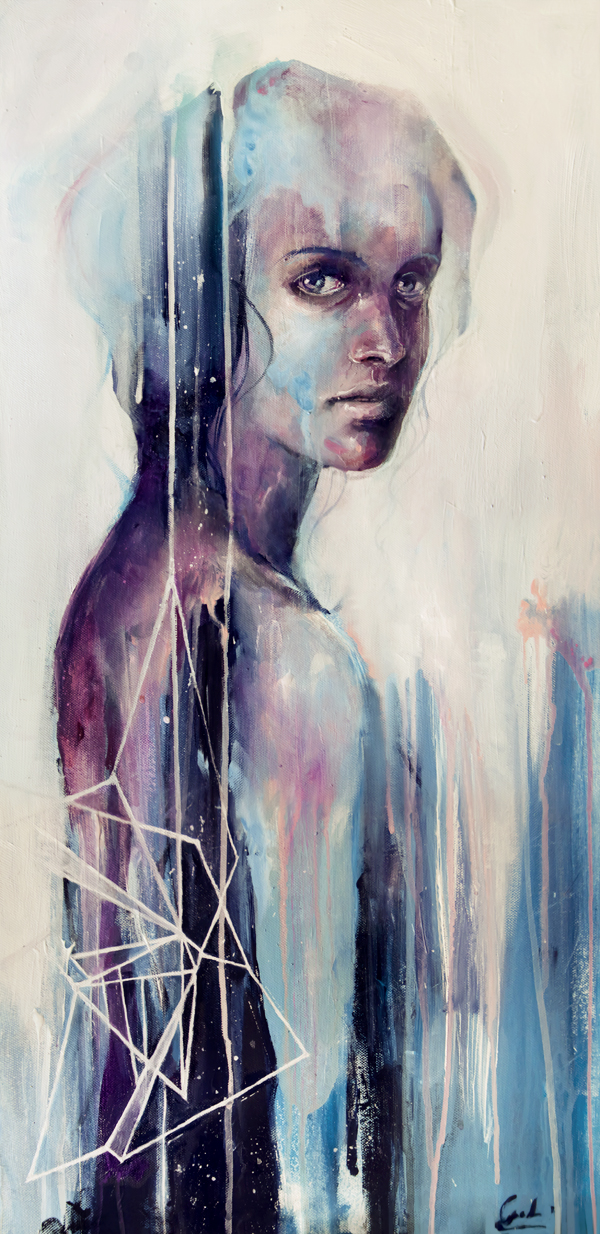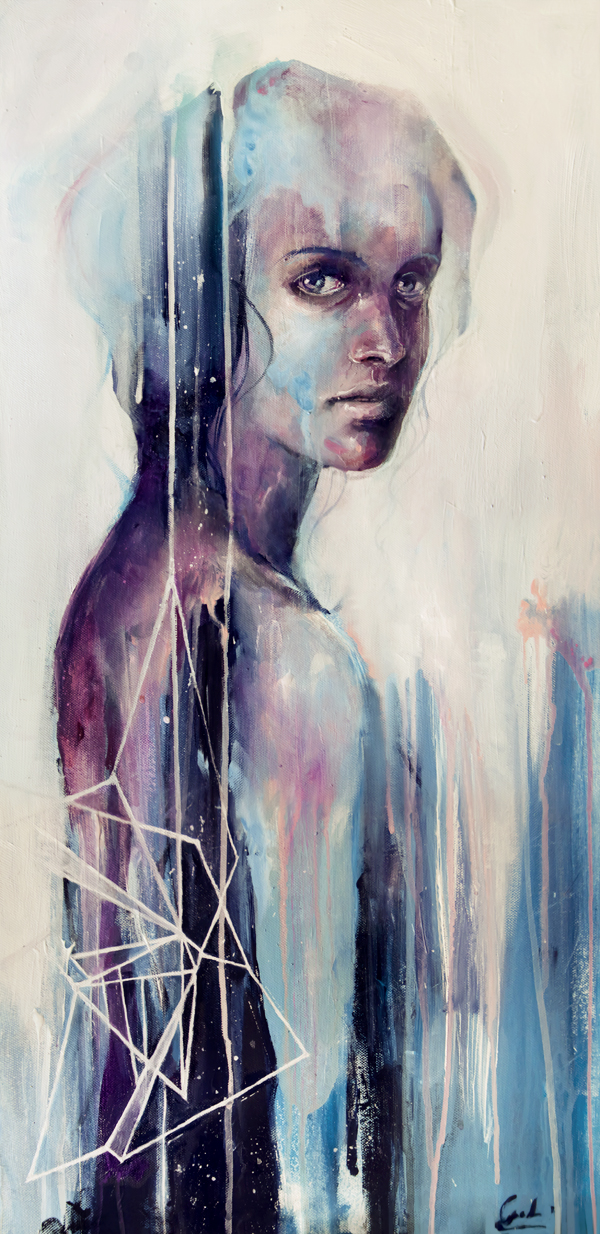 Watch


acquiescence, sufferance to others

oil and acrylic on canvas
40cm x 80cm
I love the way she is looking over her shoulder, this creates an atmosphere and gives a bigger impact. Love this as it's a little bit different from what you usually draw.

The colours are very well blended in together and they have a flow which makes her stare have a greater impact on you. I like to see this as though someone who is looking back on his past, but is now ready to move on, obviously everyone will interpret this in his own way.

There's also a very good balance and the composition is great. Funnily enough the face and those geometrical shapes go very well together.

I must say that you've surprised me once again with another one of your beautiful paintings!
The Artist thought this was FAIR
26 out of 28 deviants thought this was fair.
This painting is superb. The facial features are truly great, they perfectly convey emotion, they actually appear sharp and soft at the same time, drawing the eye right to the face yet connecting to the softness of the body, thereby forming a counterpoint to the rest of the body which balances the piece. The eye is drawn to the face yet still sees the rest of the body.

The colors are perfectly harmonized and the painting technique is amazing!

The balance of the painting is really wonderful. The model is off center yet the effective use of white space and background color perfectly balances the piece. This asymmetrical balancing gives life to the painting, and draws the eye right to the model.

Every aspect of this painting is lively and interesting and holds interest from first glance to careful study.
The Artist thought this was FAIR
30 out of 33 deviants thought this was fair.