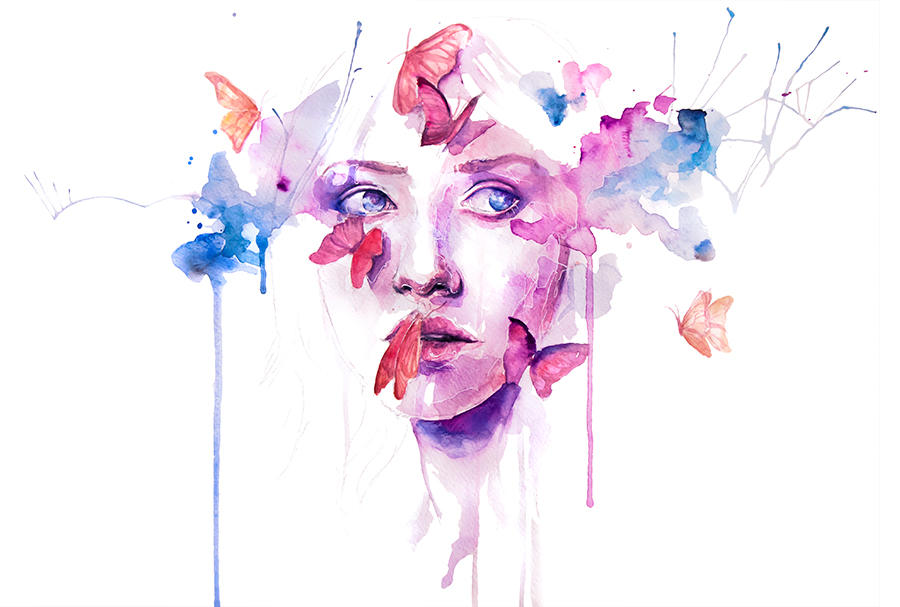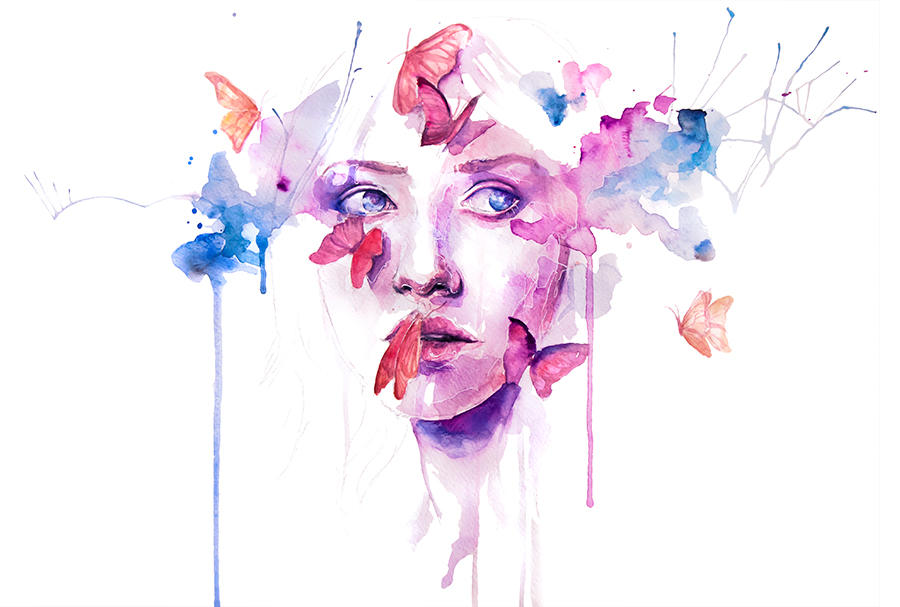 Watch

The subject for this painting was from Ryan McGinley's Beautiful Rebels ([link] )



it was a project for a bigger wall painting

watercolor on paper
45cm x 30cm
To tell you the truth, this isn't the kind of art i would actually click on and look at. But getting me to click on it, appreciate it, favorite it and write a critique on it, this means serious buisness.
This piece is just so beautiful in every single way, its going to be hard to describe with words.
I'll talk about the face to begin with.
It's perfect. Her eyes are perfect her nose, her lips..
she has this wonderous expression on her face that makes this piece appeasing.
The colors are also amazing. It fits with the look on her face and the expression that's manifested.
Also, the butterflies make it that much more appeasing and nice to look at. You have a great imagination! Everything looks so wonderful.
you have done a great job, and you have opened my eyes to a kind of art i didnt pay attention to before.
Congratulations on your talent

The Artist thought this was FAIR
60 out of 70 deviants thought this was fair.
This a magnificent piece. What specifics techniques did you use to make the butterfly's? Was it wet on dry? It looks so fabulous. I love how the colors compliment each other and not distract each other from the whole. Great use of the,what it looks like, the sparkles from the eyes. They look so as if she is glancing to an unknown image off to the side. Her expression is almost scared, but yet feminine at the same time. I just love this whole piece. It's hard to pick just one spot to have a good opinion on. There are truly no " improvements" that I can't see. Just a beautiful watercolor.
The Artist thought this was FAIR
17 out of 17 deviants thought this was fair.