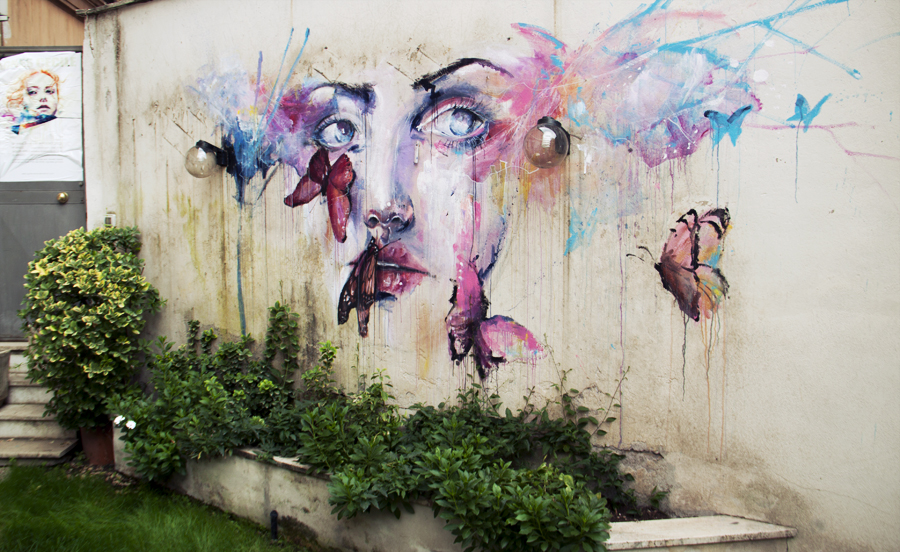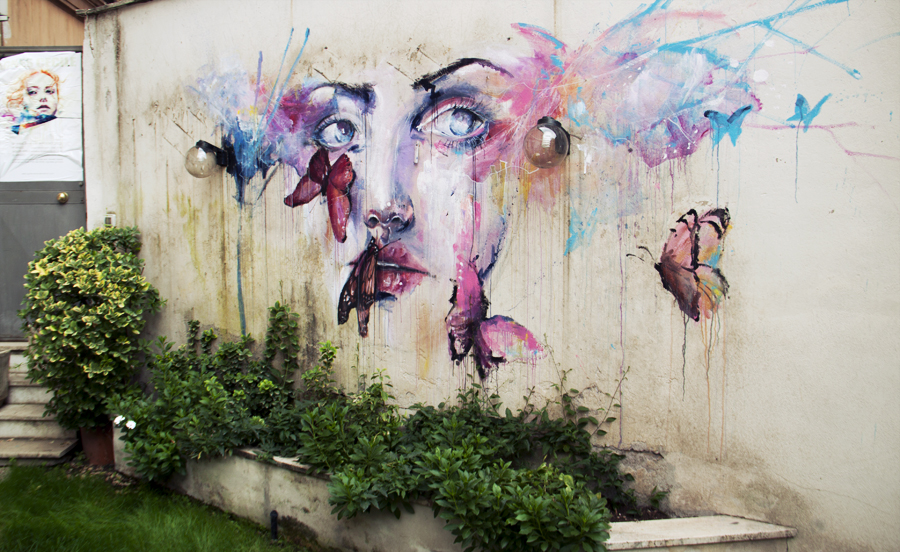 Watch


This little garden is the entrance to my studio.


Acrylic on untreated wall, I took this picture today, I made this painting in May, it has already seen a lot of rainy days but acrylics are still there
I spent about 10 hours to finish it.



video - the making of the painting [link]


wip

Daily Deviation
Given 2012-10-18
about a new place
by =
agnes-cecile
"When I first saw this work: I felt like I was seeing music, like I was smelling poetry or I was listening to a painting. It's beautiful how it melts with artificial reality (the concrete wall) and natural one (the vegetation under it). It feels like it's trying to give harmony to life." (
Suggested by aninyosaloh and Featured by kiwi-pdd
)
As always, you've managed to present to the world another stunning piece of art.
The cool palette used here is done so with expertise, your control of these shades is astounding. Not only do you know exactly where to put a color, but you do so with ease. Though working with an unnatural (in terms of usual human coloration) color scheme, the face looks very alive, and very real.
Her features are balanced & overall the layout of both the face & the overall piece is very well done. The butterflies are well balanced; the original four in focus becoming visually pleasing with the addition of those on the right side of the photo.
Though abstract, the piece is well controlled. Every drip seems to be planned, ever splatter predetermined.
The only thing that jumps out to me as being off is her left eye (right side of the photo). It seems a bit too ethereal. Perhaps darkening the pupil would have made it feel right.
Overall, this is a perfectly executed piece. You've worked well within the perimeters of the area, incorporating the light fixtures & natural imperfections of the wall well. They frame the focus - the face - perfectly. The balance of more butterflies on the right side of the photo & with the higher hedge on the left shows that your ability to work with your surroundings is there.
Very well done!
The Artist thought this was FAIR
41 out of 41 deviants thought this was fair.
I couldn't praise this painting anymore. It's utterly beautiful. I watched the video on Youtube and found that I couldn't, even for a second, stop watching. The fluidity and carelessness of her brush strokes and the way she clearly knows perfectly what she intends to paint. I'm not always a fan of butterflies but these on this painting are fantastic; the way they blend into the wall as if they truly belong there. On a whole it works fantastically well in that the design seems to find a home on that stale blank canvas of a wall. Although, I have to admit, I love Agnes Cecile based on the fact the beauty by which she draws/paints facial portraits is fantastic. I can never get enough of them. This though, at this moment in time, is by far my all time favorite. The single tear running down her left cheek completes it. It's phenomenal. Well done.
The Artist thought this was FAIR
76 out of 77 deviants thought this was fair.