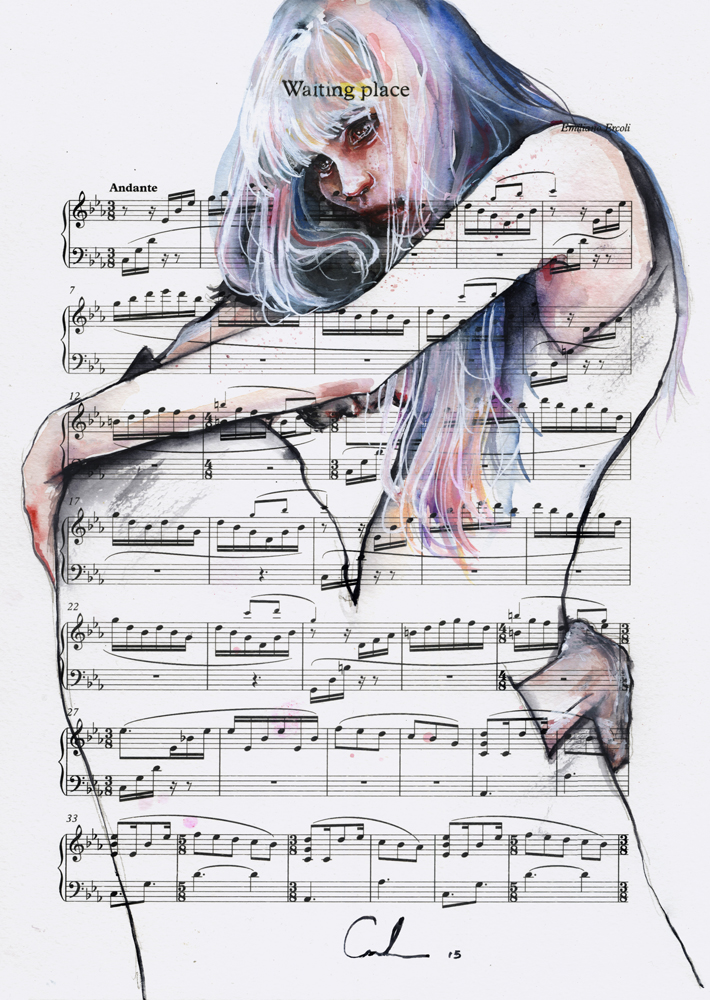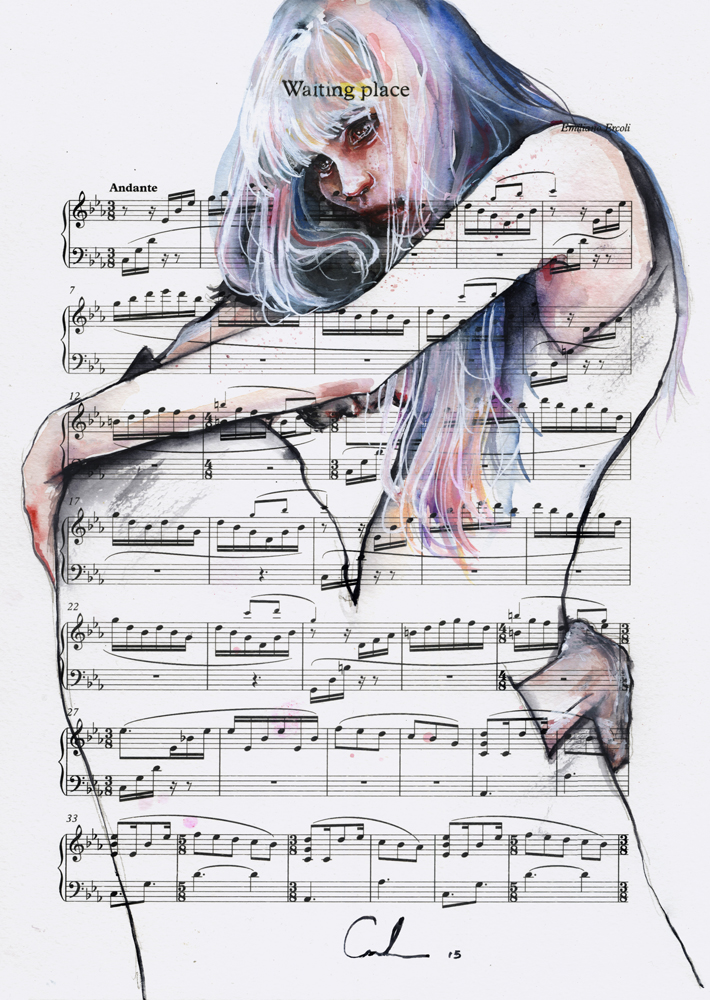 Watch
Beautiful piece, my only thing is when I first looked at it I didn't realize it was two people. I'm wondering if you were to lower the male a little bit if it would help. Not a lot, just enough so that there is a little bit more of his face showing beneath her elbow. I think it may become more readable that way. Other than that I really like the piece, you have a beautiful gesture going on with their bodies and maybe if he was just a tad bit more bent it may flow even better. You have a gorgeous use of color that really helps set the mood. I really love the lines in all of your pieces as well as knowing where to place color.
The Artist thought this was FAIR
8 out of 8 deviants thought this was fair.
It is so pretty! I love the music note background and the watercolours are stunning! I am in love with the hair colour. The line work is also well done. The way you have done the tones is amazing and they add a lot of depth to the art work. It is truly an inspirational image and is one you should be proud off. Her facial expression offer an insight to the deep emotions that seem to bounce off the image. Overall the simplicity and amazing techniques makes this a amazing art work. It is something I can not stop looking at.
The Artist thought this was FAIR
4 out of 4 deviants thought this was fair.