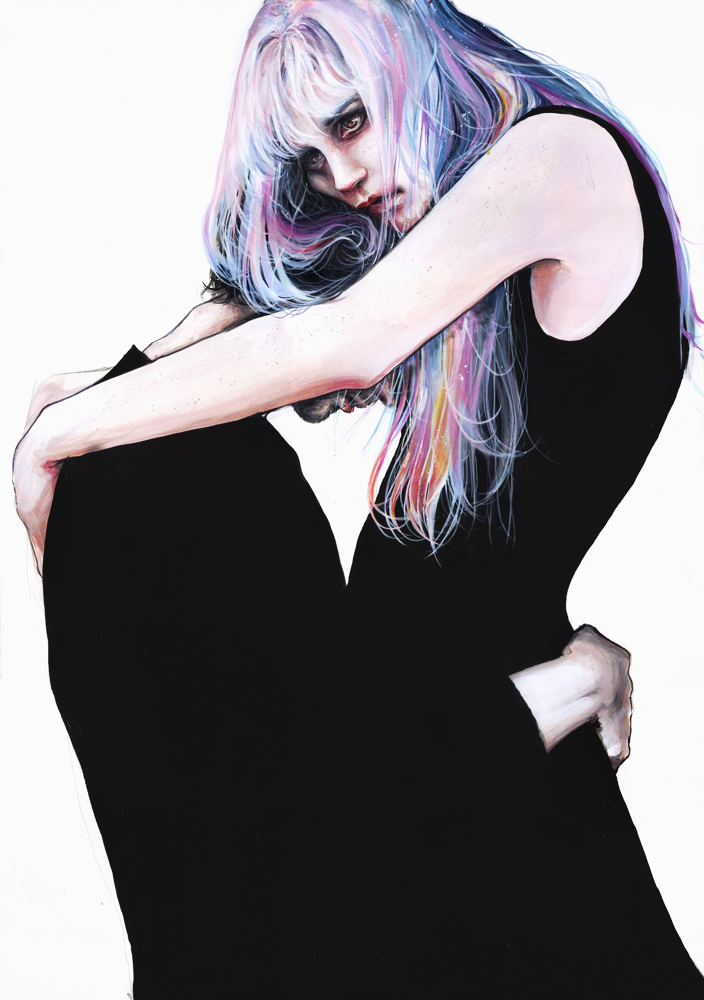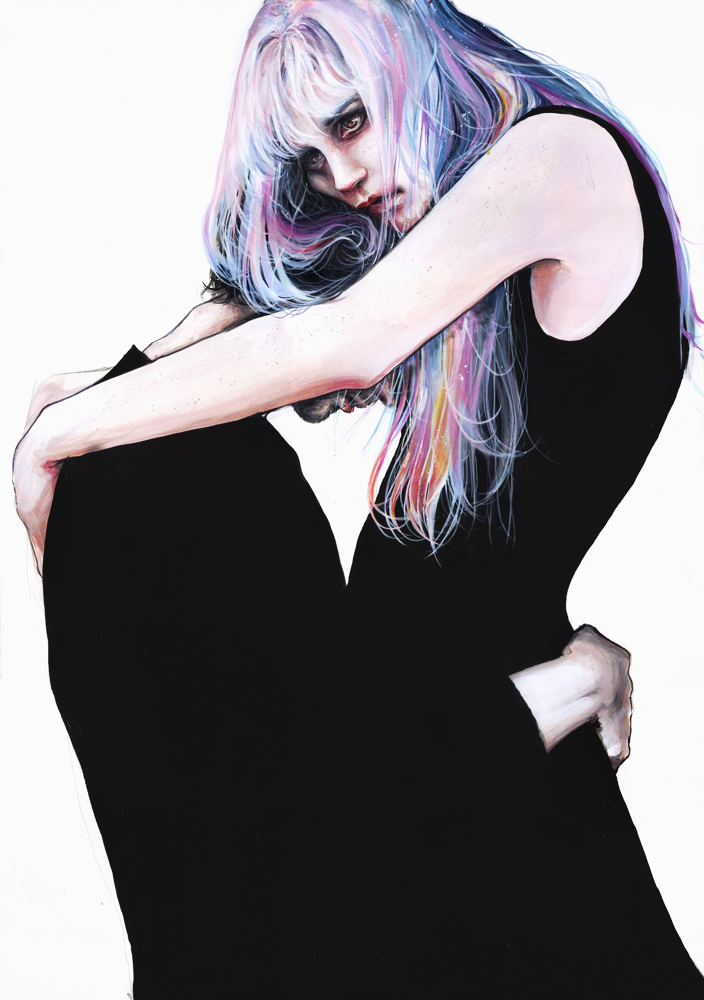 Watch
For some reason this speaks volumes to me. I find myself in more comfort of a woman's embrace when they hold me close and let me rest my forehead on their collarbones or chest. The darkness on the bottom half fills me with depression, but the image of the woman's face fills me with confusion and sadness. She looks so out of willpower, so out of love, out of luck, out of energy. Just pure exhausted. Sometimes, I feel that way. Another reason why I rate this so high, yet it's so sad inside! Next time, try to make her smile or look content and in love, at peace, or add a theory or theme with some harmonious emotions.
The Artist thought this was FAIR
35 out of 45 deviants thought this was fair.
Great painting.
First a few words about technique: it's melancholical, and i like cool, blue colors.
I love that the man's head is drowned in her hair, i feel that hair as if i was in his place.
There's only a little part of the man visible, he's almost hidden in the picture, but still he's a full-formed character, i see and feel him (his neck is very sexy, but it's a personal remark)
Comparing this picture to the previous variant of 2013, i like it much better, it's more accurately and thoroughly done, in all aspects: hair (it looked artificial), girl's face (cried out eyes looked weired and irrelevant), hands (lacked shadows). Here it's perfect.

I analyzed many paintings of yours with the same subject, relationship between man and woman (for example, "wakeful" and "two different lights") and i see that woman dominates over man in all these paintings.. And a man stays in the shadow, and he looks a sort of weak and powerless, pitiful, needing someone to take care of him. And as for the woman, she looks a bit disappointed, she's thinking: although you're disappointing me, but i still love you, i still won't leave you, i will surround you with my love. I'm excuising you for your imperfection. Men are imperfect, and women are wise and merciful...
The Artist thought this was FAIR
21 out of 22 deviants thought this was fair.