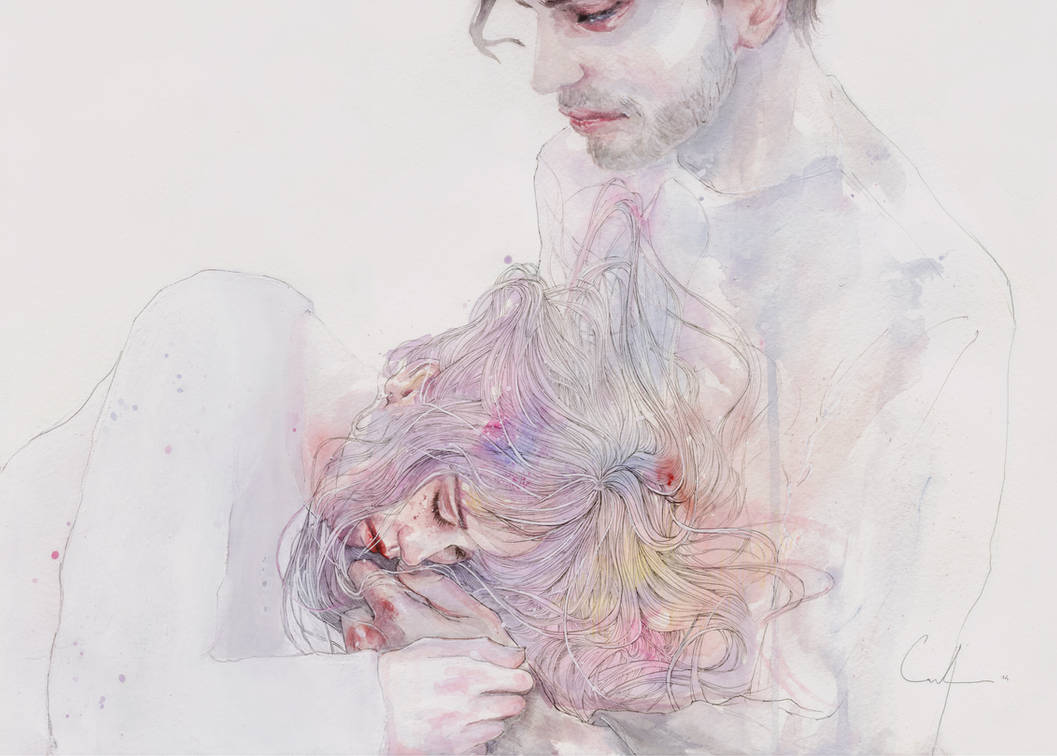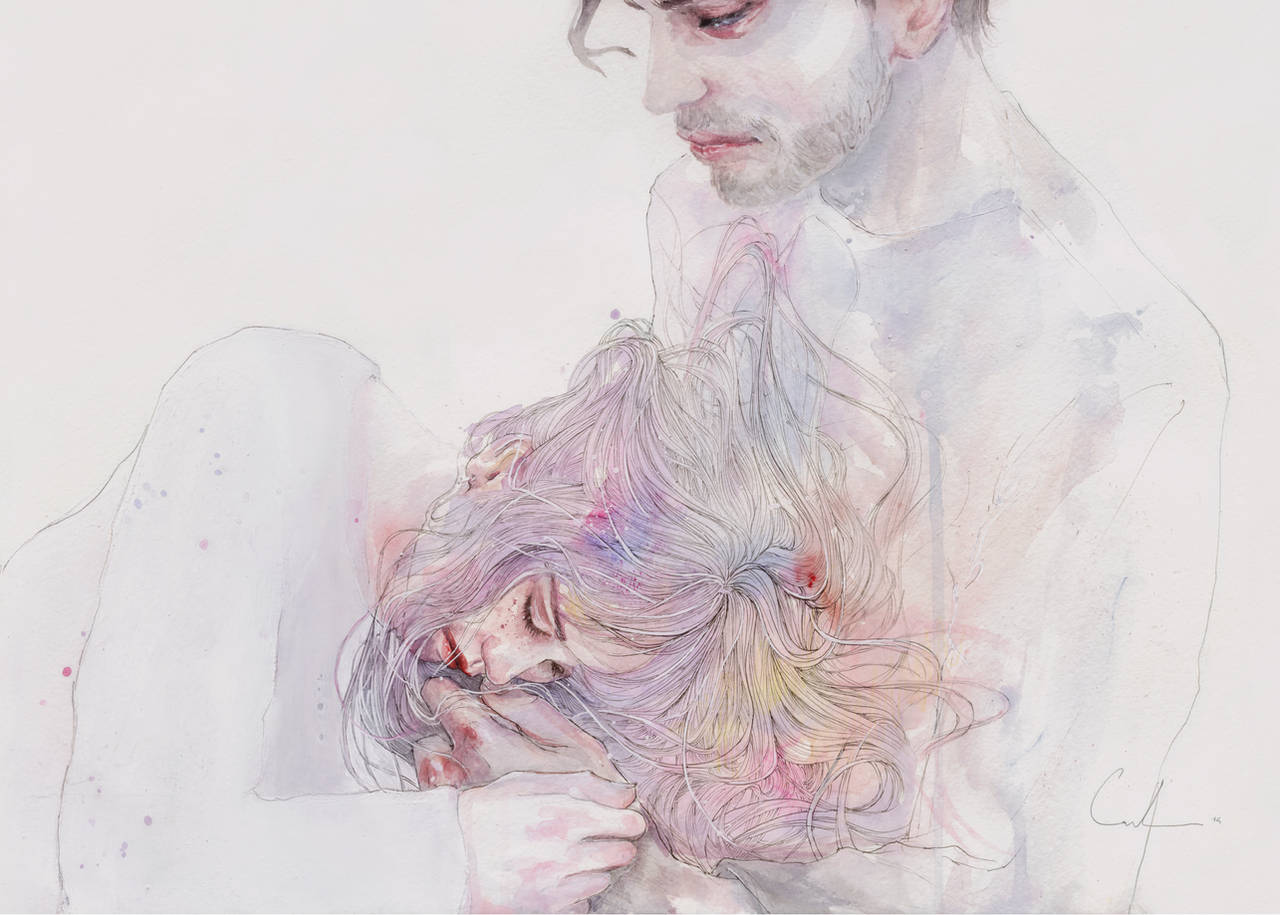 Watch
Another weel-done piece!
I like her face and also her hair are wonderfull.
The composition is well balanced, and also the decision to make his face more "evanescent" than the detailed face of the girl gives exactly the idea expressed in the title.
As always the colours are great and u can create a nice picture without the use of the black. this sort of overexposure is a tecnique that I envy you

Only one note: I don't know if was your intension but his expression seems to be a little bit sad (maybe because the red under his eye).
The Artist thought this was FAIR
22 out of 26 deviants thought this was fair.
I love this piece. First of all, it's completely breathtaking. While the colors are muted it speaks so much on it's own. The little details her closed eyes, his tragic expression give a sad yet beautiful atmosphere that speaks to the soul. Not to mention all the individual strands of hair, the eyelashes, and all the tiny details such as his bigger hand and her smaller hand right beside make this piece speak to me. The mild, muted hues make this piece more vibrant and speak emotion into this piece and they were very well placed. It's a unique, fresh experience with a fluidity almost like that of music.
The Artist thought this was FAIR
52 out of 54 deviants thought this was fair.