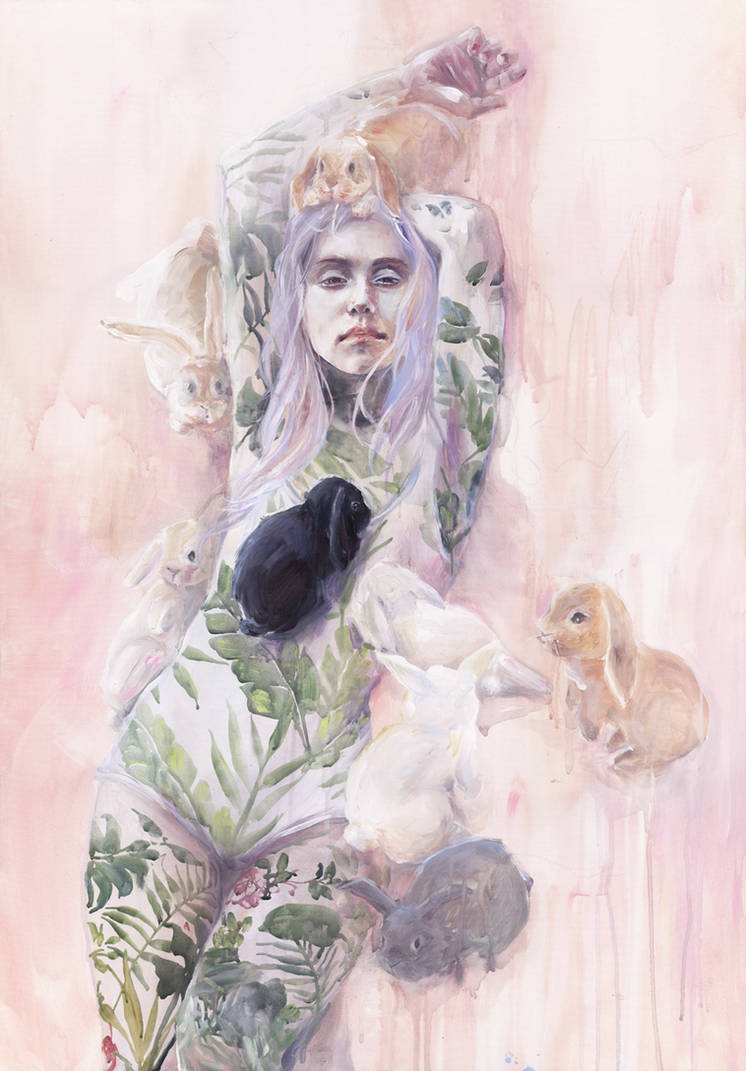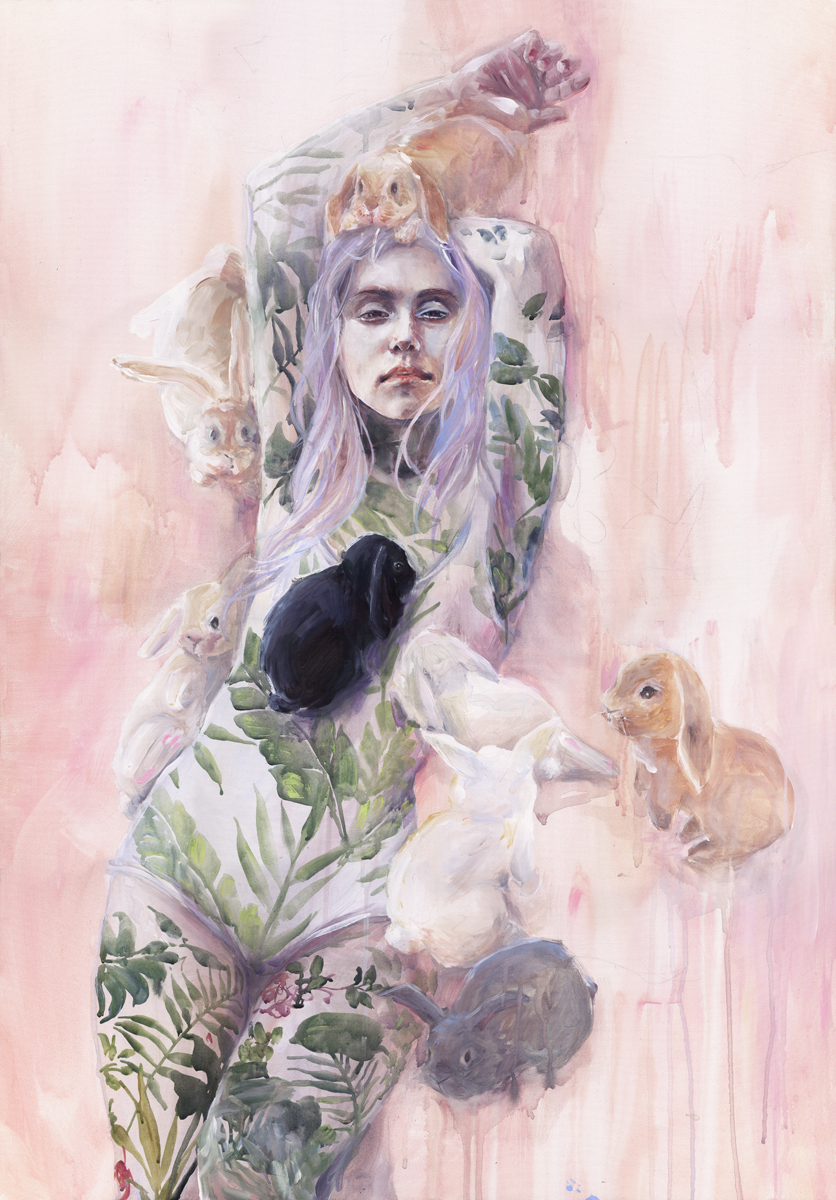 Watch
Wow! That is an outstanding piece.

One of the things I like about your art in general is that I always get a sense of emotion flowing through your pieces. It creates a dreamlike state of connection and feeling. This piece is no different. I like everything about it. The central figure, the leaves, the background and surrounding rabbits. I also see that you've taken the time to give each rabbit a different expression and orientation in the painting.

I looked closely at the technique and was drawn to the details in the hand above her head and face, the movement in her hair. Then I expanded to the full figure and then finally to the leaves and rabbits. The proportions are in balance and there seems to be a harmony between all the elements in the overall picture.

In terms of potential improvements, while I believe there are always things we can do a little better, I also believe that there are times when everything comes together perfectly, in a beautiful moment of creative expression. This piece is one of those times. No suggestions for potential improvements on this one.

Eccezionale!
The Artist thought this was FAIR
7 out of 9 deviants thought this was fair.
Great contrast around the face keeps the eye coming back there; the hair's lines send the eye floating down to the rest of the form (though very much secondarily without such high contrast). The textured background works beautifully. Despite the seemingly intended division between green form and pink background, however, there is a decidedly weak separation between them, Maybe try to juxtapose textures or line forms? or more uniformly separated line forms? The black bunny was weakest to me; its importance could maybe be highlighted with a deeper shadow around the main form's thoracic region or more lines circulating that bunny.
The Artist thought this was FAIR
7 out of 7 deviants thought this was fair.