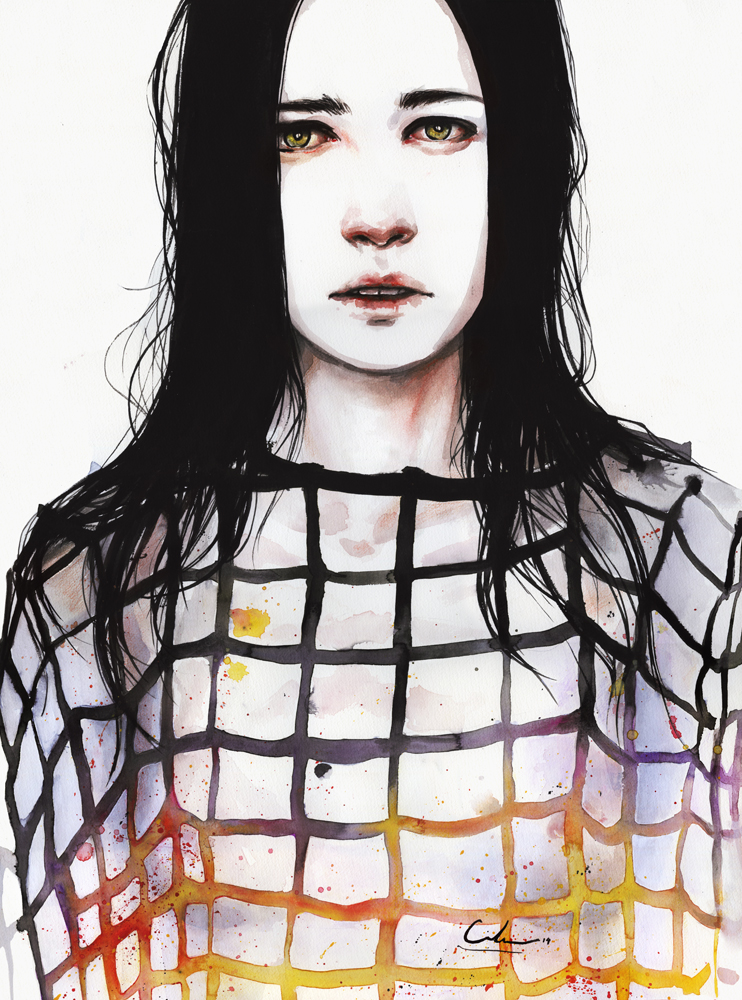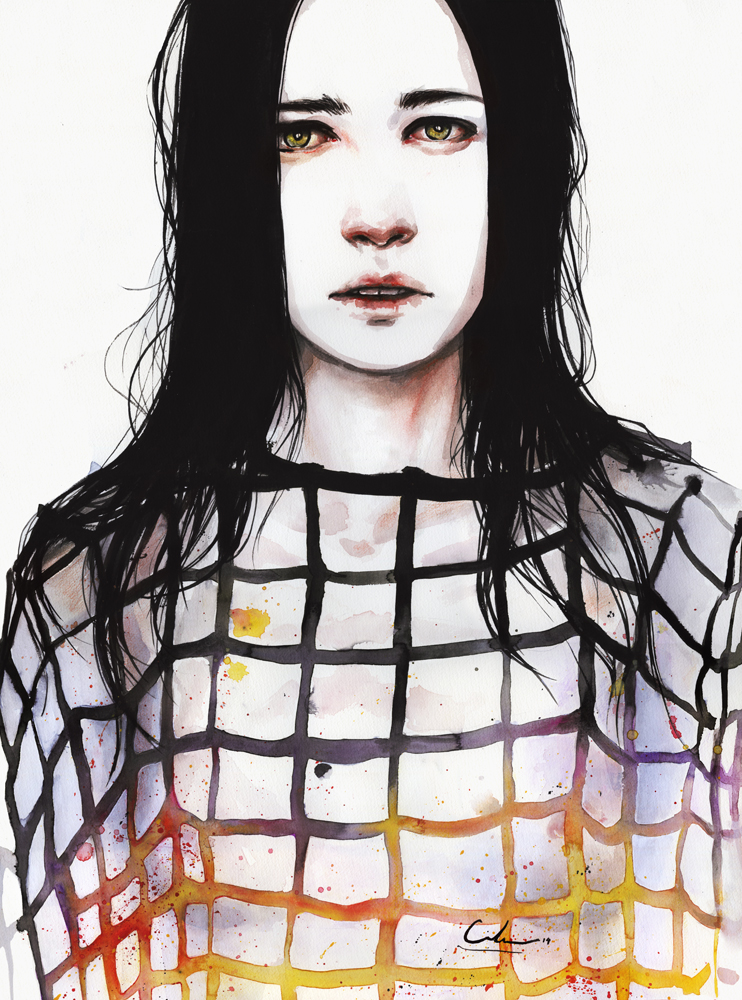 Watch

Legami (Lègami\Legàmi)





watercolor, acrylic, pencil and pen on watercolor paper (300g)
45cm x 60cm




at a first glance this is amazing, and even after looking thoroughly, it is quit impressive, the only criticism i have in this piece is that the color of her skin and the color of her clothes are the same, it would've been better for it to be at least slightly distinguishable.That being said i want to take a moment to relish at the intensity in her eyes. Something i enjoy very much, the slight redness on the sides, the shimmer in the pupils, bravo. I would also like to commend you on the lips, drawing regular lips are hard enough (for me anyways) but drawing them (or painting) like that? magnificent. I personally would've likes slightly more shadows on the face, but then again that is an artist's choice. I like the color at the bottom of the picture, how you mixed in that dark gray and slowly turned it into bright yellow.
Now i would like to divert your attention to the shoulders and arms. Maybe on the right side, the margin between the torso and arm shows slightly, but i have trouble knowing where the torso ends and the arm begins on the left side.
One more thing; i love the color pallet, not something i would think of using together but you make it work perfectly.
All n' all, marvelous work ^^ i tip my hat to you
The Artist thought this was FAIR
15 out of 21 deviants thought this was fair.
The gaze and expression are great. The 'fire' from the bottom shirt is a nice color injection and gives some action to the otherwise cool colored piece. I feel like where your color splatter usually attracts the viewer to an interesting and special part of the piece, the color here is really taking away from what I see as your most prolific skill - the face. Oh, your faces are so expressive and subtle at the same time. While the color is good and vibrant, the lack of 'shape producing negative space' from the shirt's squares don't add the depth necessary to justify the effect. I think if the negative shapes in the shirt were more expressive, like if there were just some more movement to the shirt, it would give more depth to the whole piece and bring the effect together with the subject more. I really like where this is going. Nice work.
The Artist thought this was FAIR
9 out of 10 deviants thought this was fair.