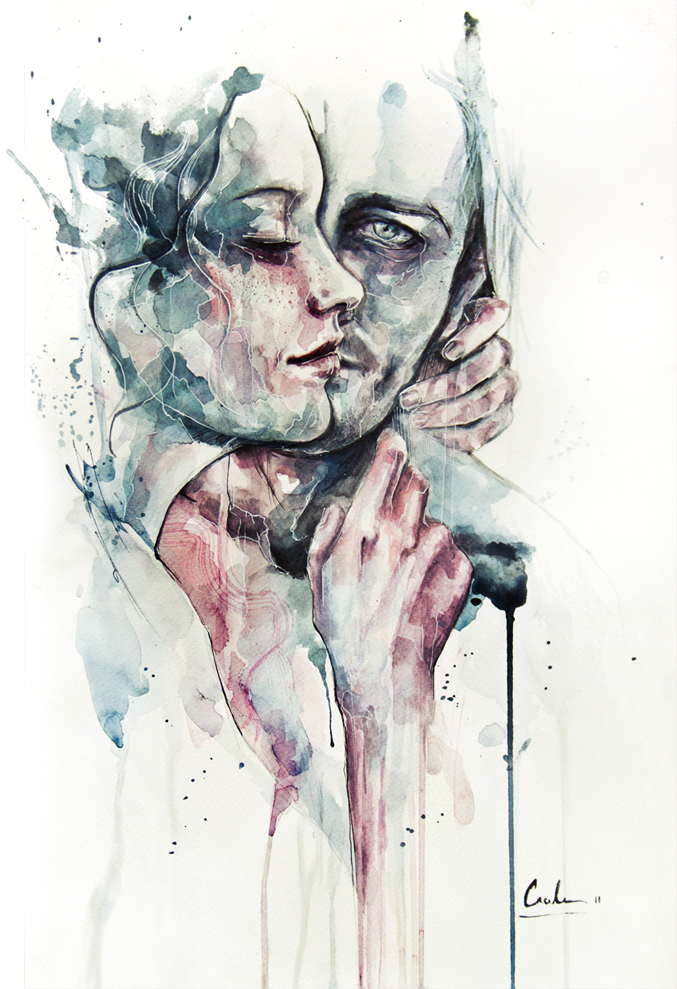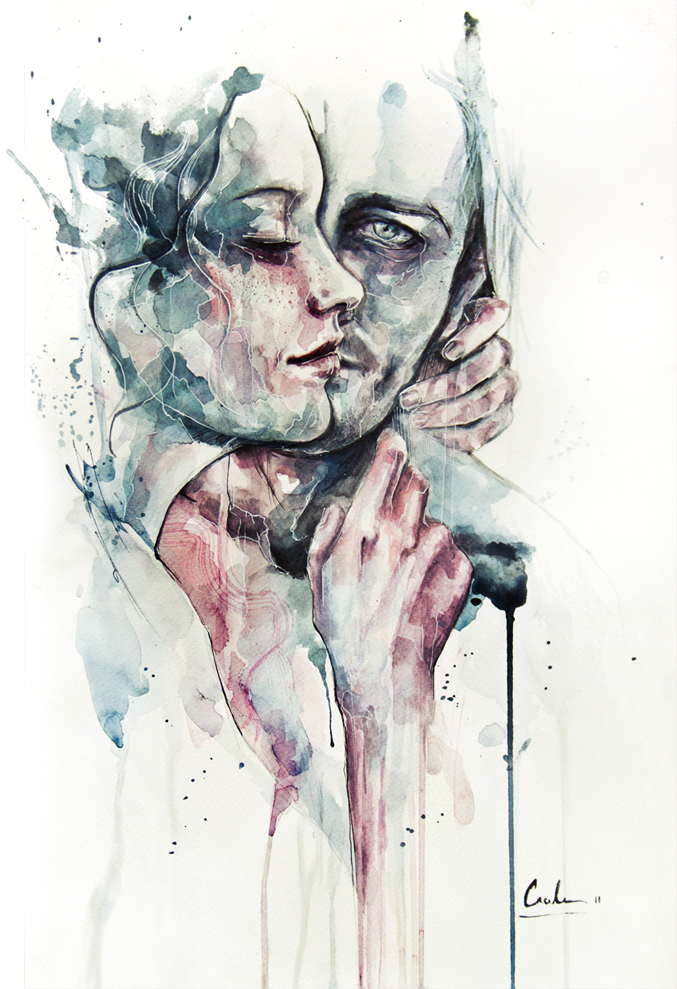 Watch
Let me start first by saying WOW!, This is an amazing peice of art work. Your use a more washed out colours works like a dream and your sense of space and composition is amazing.

The thing i love the most is the hands. They are so "Beautifully Harsh". Just how they sit is amazing.

Also your use of drips and line work create a very nice edgy look to the peice and without even telling a story it tells a story. Just the expression on the faces are amazingly beautiful

Its trully a real peice of art. Keep up the good work.
The Artist thought this was FAIR
98 out of 101 deviants thought this was fair.
I would like to start out by saying that out of all of your abstract-like watercolor portraits, by far this is my favorite, and, I believe, your most stunning. You always have such a great attention to detail and this is no exception. I love the tiny white lines on their cheeks, her freckles, the movement of her hair. My eyes continually more around trying to view every little line, drip, and splatter. The colors you chose are perfect.

This piece is wonderful. Your style is one of a kind. I love looking at your portraits and guessing the techniques you used in each one. Keep up the amazing work!
The Artist thought this was FAIR
138 out of 150 deviants thought this was fair.