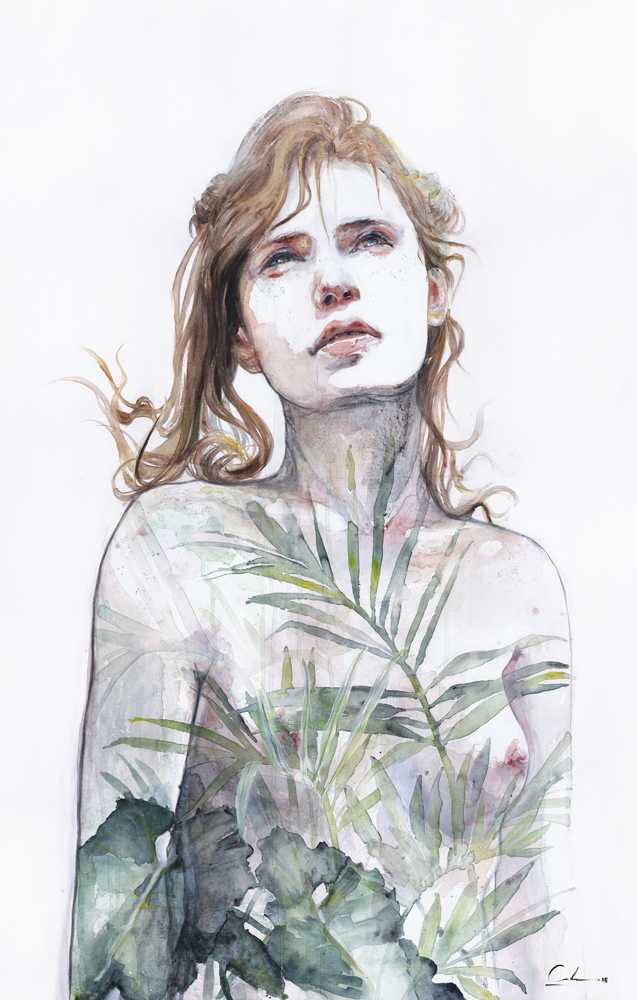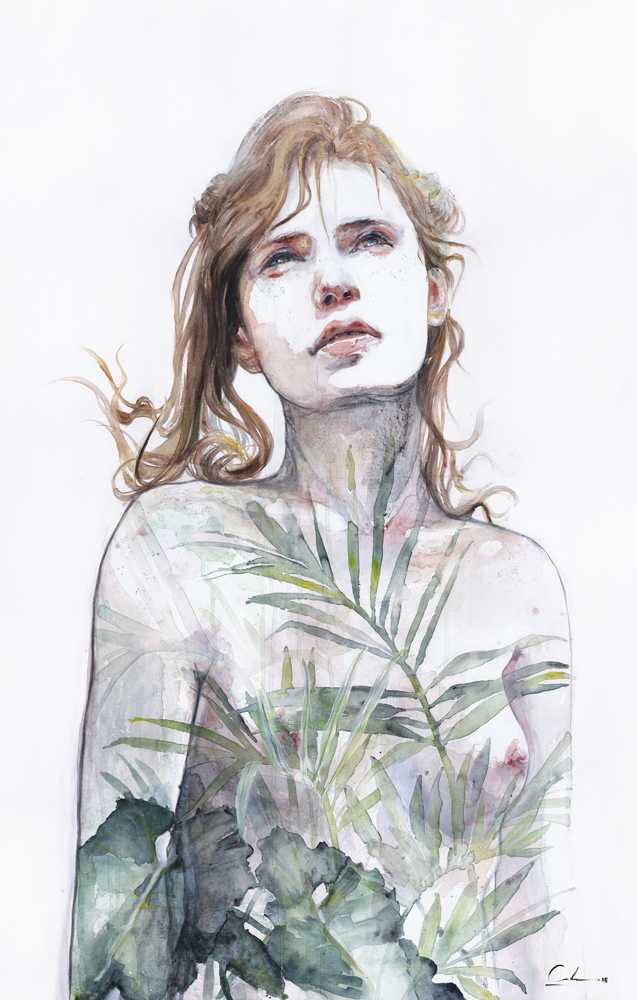 Watch
I love how this piece stays in a more pastel look. The colors you've chosen work well with each other and the darker contrast on the leaves, eyes and hair are very appealing to the eye. She seems a like a very soft and thoughtful person who wishes herself to another place, which gives the painting an overall melancholic sensation. Other viewers might think her gaze is more of a dreamy gaze, which could also the the case.
The right part of her throat looks like it has gotten too wet, but overall, I really love your technique. On the one hand, it looks very smooth and clean, but on the other hand you find little "messy" spots that promote the vividness of the painting.
I'm a big fan of you work!
Thank you for sharing this with us. <3
~Isabelle
The Artist thought this was FAIR
24 out of 25 deviants thought this was fair.
I really love your technique as well. I see no flaws to speak of. Your watorcolor is wonderful and the lighter 'leaves' appear like a double image, either part of the floral background or possibly the print of the dress. The breast looks slightly off (her left) because it runs into the flora but it only appears at first glance. I love faces and your thoughtful pose is excellent, all in proportion and shadowed in step with the rest. Perhaps a splash of color outside of her frame might feel more like a finished image but really with everything correctly done it just boils down to whether you like it or not, and I do.
The Artist thought this was FAIR
5 out of 7 deviants thought this was fair.