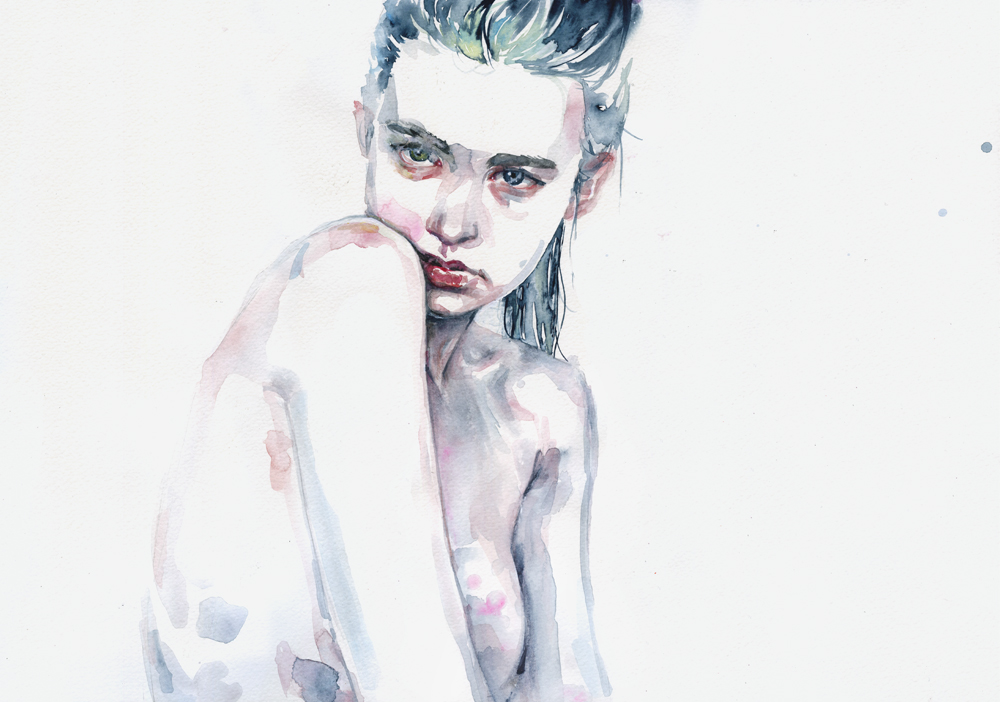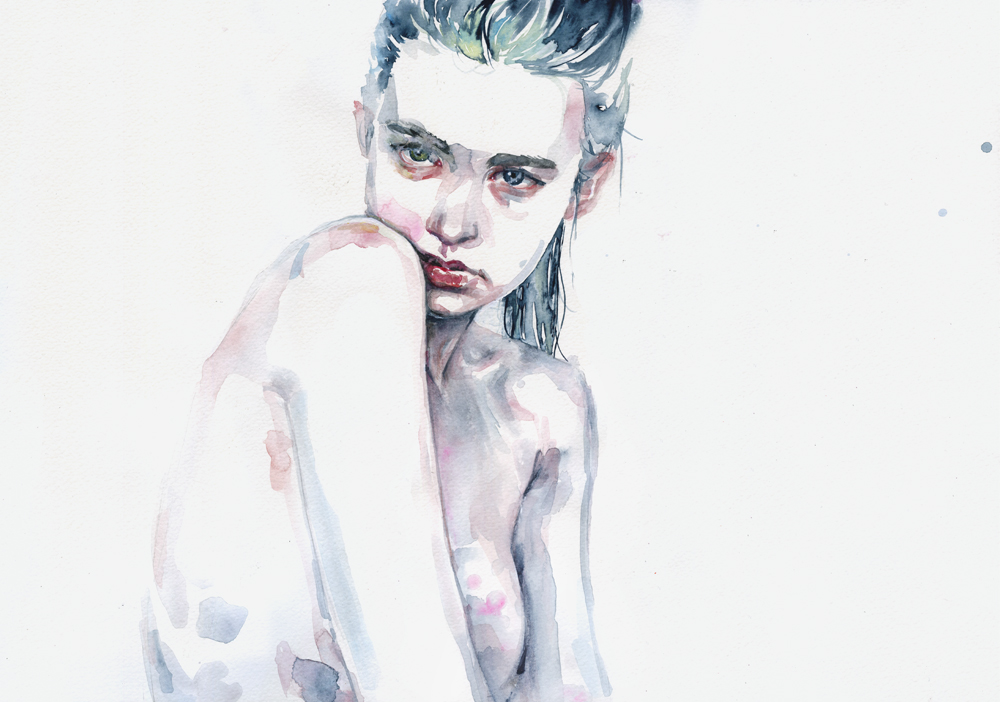 Watch
Pros:
So simple, Yet so beatiful, What is extrodaranry is her face, It's her eyes are looking into your soul and her lips are juding your every move. The texture is spot on.

Now ,No clothes could have been a pro or a con, but I'm definatly putting it in the pros columm, Why? It shows that she isn't afraid to show her sexualty, She is brave and shows her dominte side.

Cons:
- Lack of color, Is the biggest one in my sincere opinion, with some color and a dark background, who knows, This could have been a master piece
The Artist thought this was FAIR
18 out of 25 deviants thought this was fair.
An excellent watercolour. Deceptively simple shapes overlapping their forms and hues to lift the subject from the page.
The previous critique mentioned a lack of colours; I on the other hand think the limited palette is perfectly balanced and expertly chosen for this piece and style.
There seems to be a great deal of finesse and care taken to create this image. Anything more and the picture would have felt heavy, anything less and it wouldn't have felt complete. This is just right, a good balance.
The facial features and details in the hair really bring this piece to life.
The Artist thought this was FAIR
15 out of 16 deviants thought this was fair.