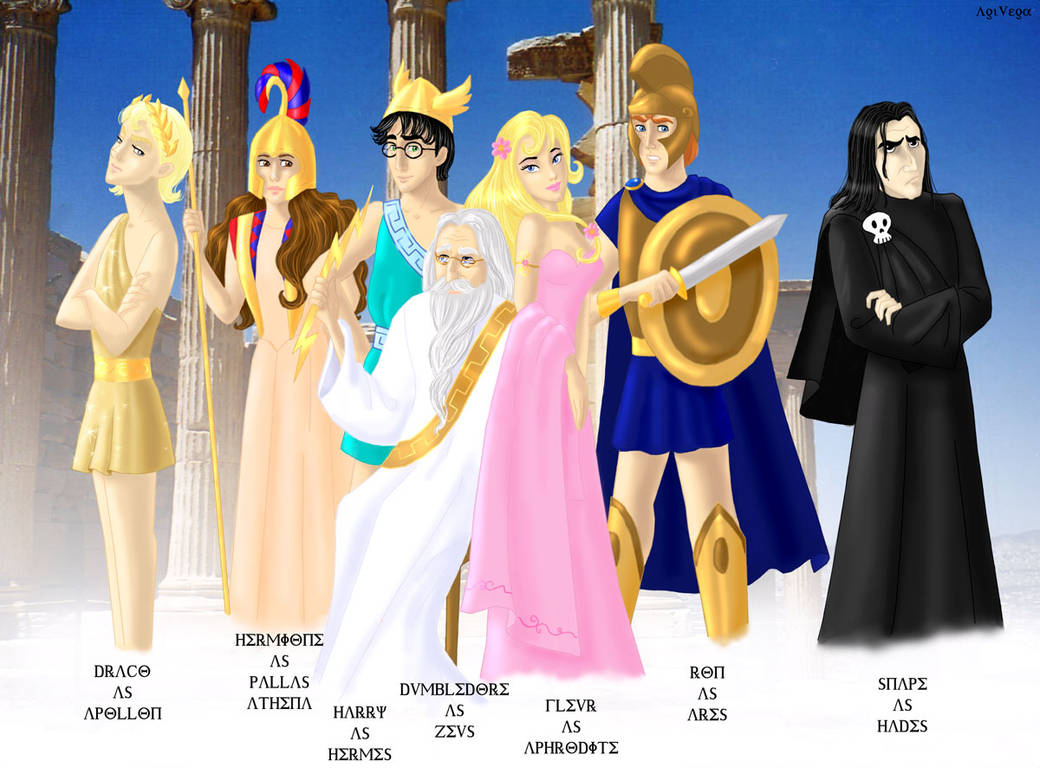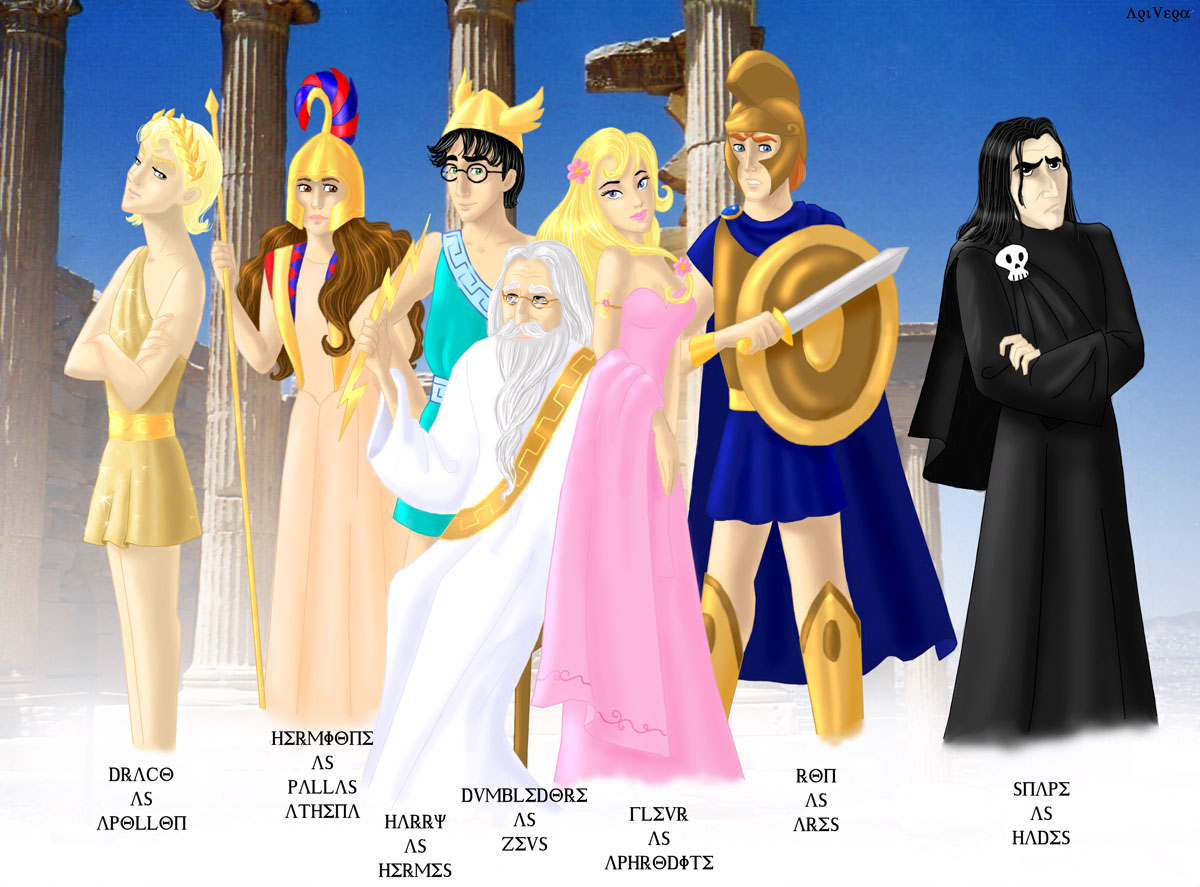 Watch
Edit in 2008: some resketched parts, new scan, new colouring, new background - NEW EVERYTHING!

Be sure to FULLVIEW, and COMPARE with the old version
:
[link]
(Background: my mum's analog-scanned photo of our May 2004 visit at the Acropolis - this building is the Erechteion).
And btw, HAPPY NEW YEAR, EVERYONE!

*********
Second part of my HP/Greek gods series:
[link]