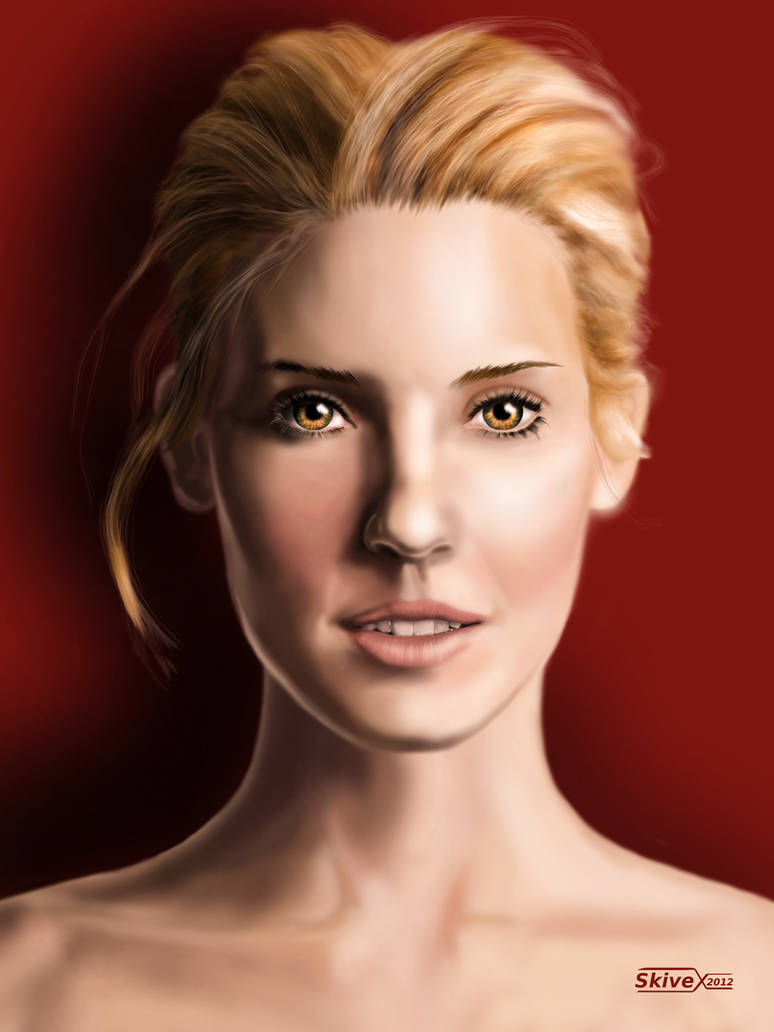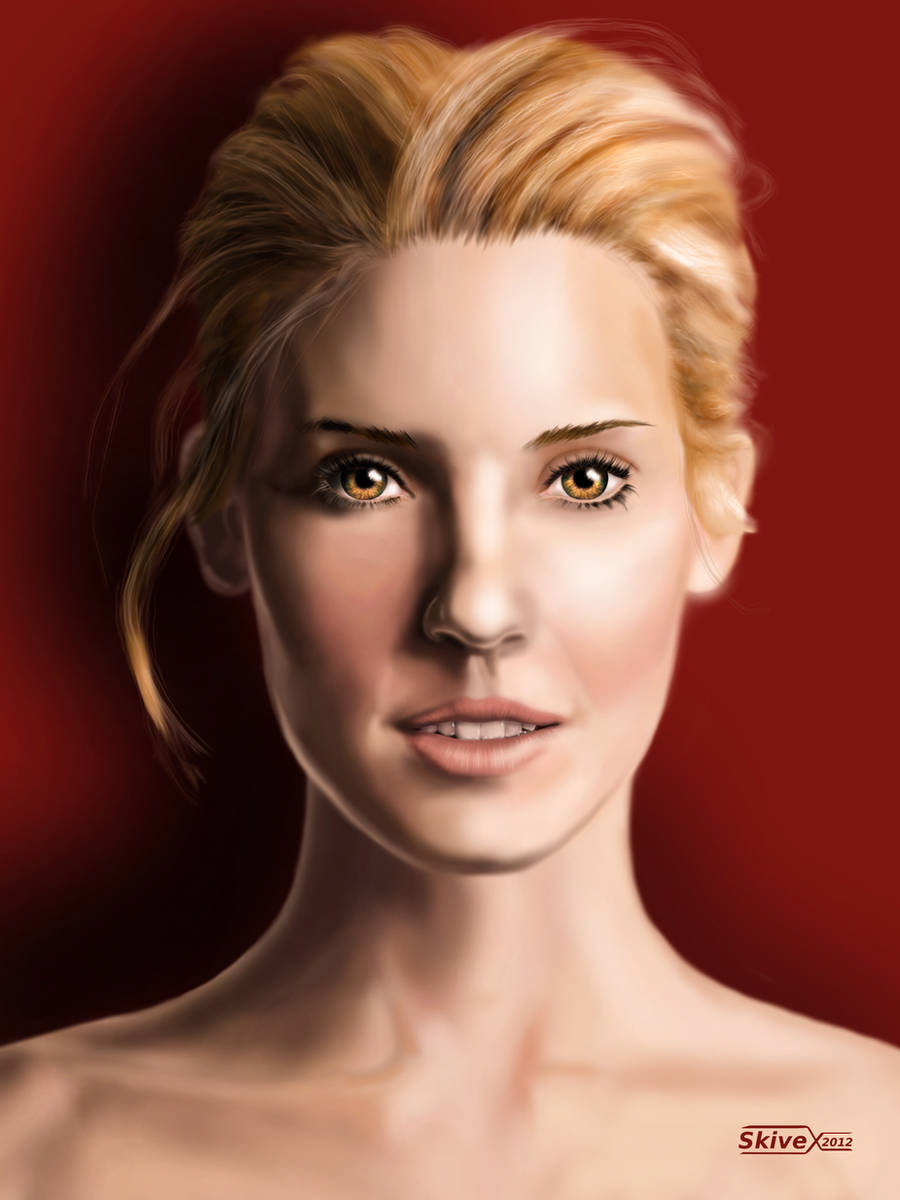 Watch
I used a very popular picture of Maggie Grace as reference, after I really started to like her in the movie LOCKOUT, where she is playing alongside Guy Pearce.
Unfortunatelly I'm suffering from a lack of similarity. Anyway I like the way she turned out. And you cannot deny a certain similarity to Cobie Smulders, the actress of Robin Scherbatzky from HIMYM

... I restarted watching season one recently

15 hours with GIMP 2.8 and standard brushes, Wacom Tablet, reference pic:
searchweight.com/wp-content/up…
My first pic, on which I excessively used airbrush.
Also have a look at my other pictures, if you like:
With a simple white background:
EDIT: It's been I while now, since I noticed the dirty and pale look of this picture that originates in the fact, that I've drawn this pic on a very old screen, where I hat apparently color and brightness issues. Now I replaced the pic with a more healthy looking version

Work in progress pics are to be found in my SCRAPS folder:
skivex.deviantart.com/gallery/…