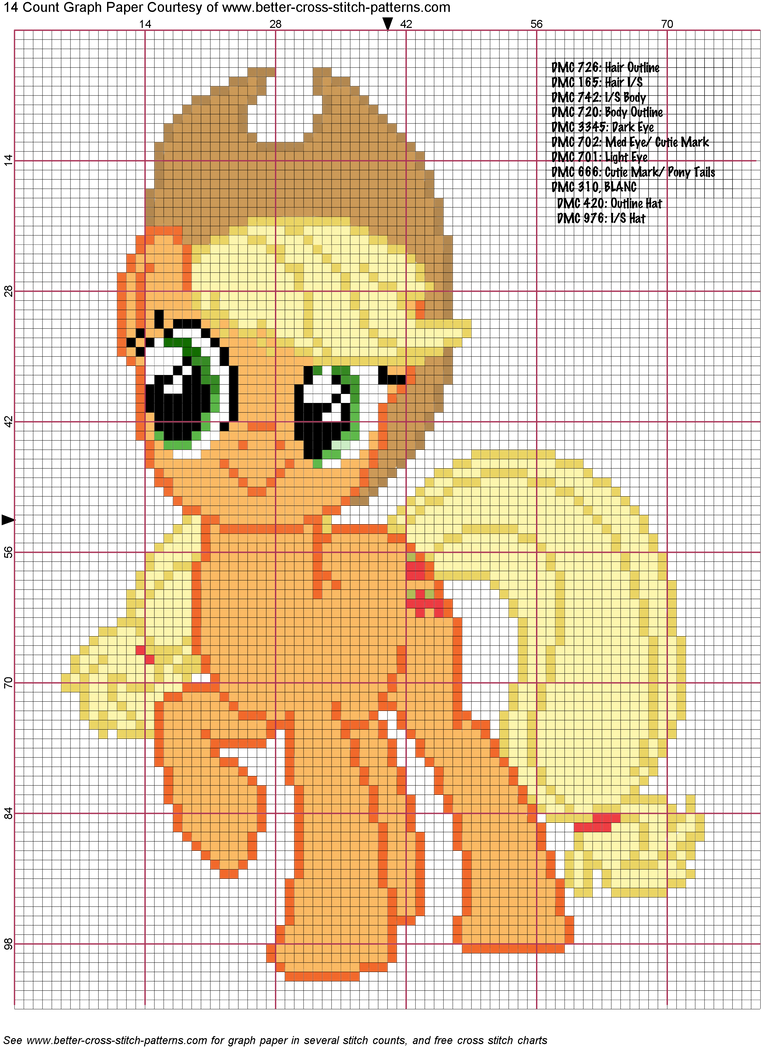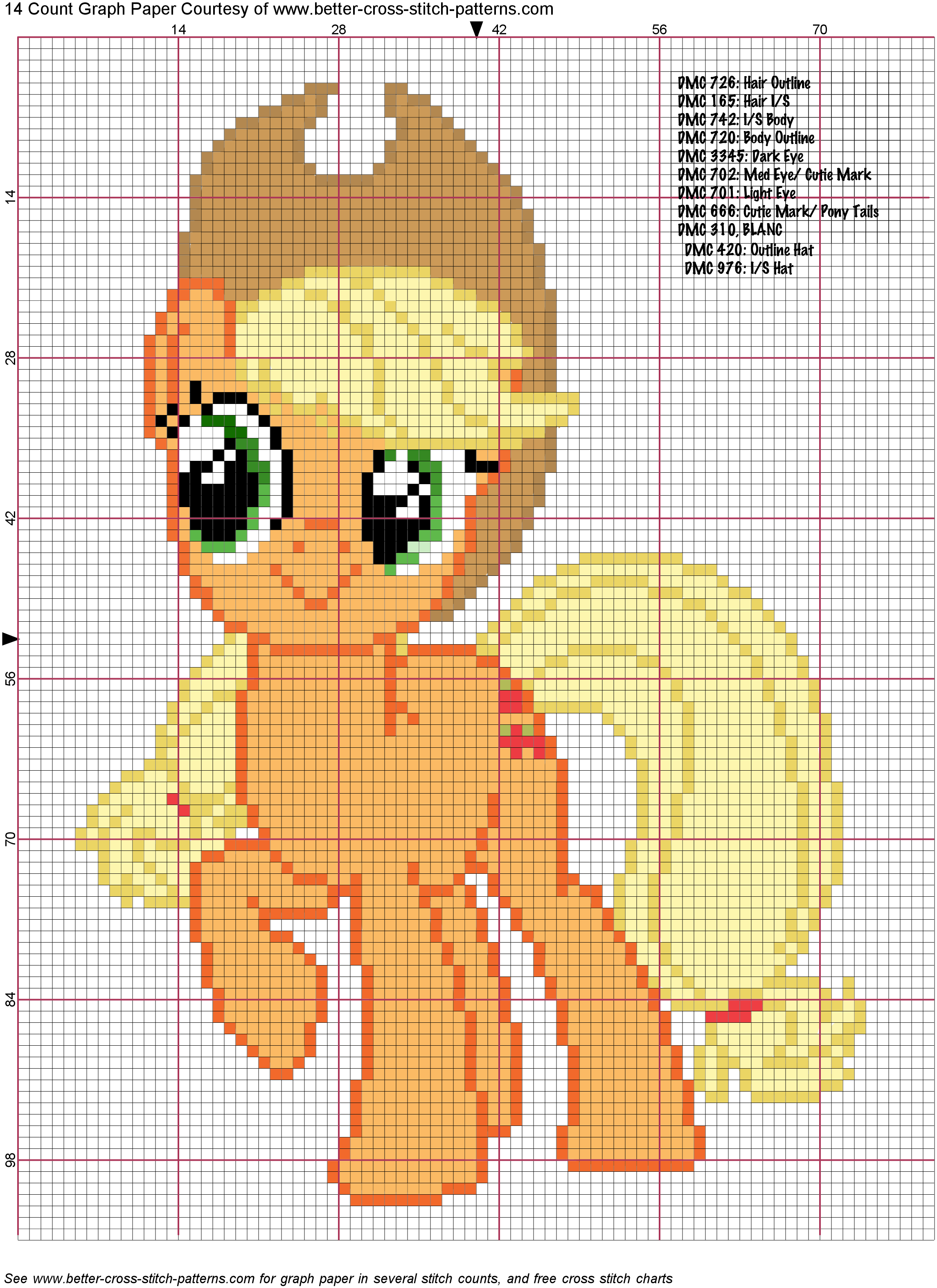 Watch
Apple Jack Cross Stitch Pattern. DMC colour I think its close. Free to use, Just link it back to me. What should I do next?
Order your cross stich today:
[link]
Twilight Sparkle:
[link]
Pinkie Pie:
[link]
Rarity:
[link]
Futtershy:
[link]
Rainbow Dash:
[link]
Apple Jack: *Your Here*
Finished Look:
[link]
*I do not own My Little Pony, Belongs to Hasbro*

Thank you for sharing your MLP patterns! I'm just starting out in cross-stitch and I figured I'd start with something I'd actually want to have instead of doing a Santa-kit from the craft shop or something.
Reply

Thanks I dont think there hard patterns just maybe not the funnest to do with colours and stuff.

Reply

So, I was hoping to combine a bunch of your patterns into one big project, but I've hit a snag- did you know AJ here is out of proportion to the other main 6? I'm having a devil of a time trying to get her into the design without looking like Gozilla pony!
Any tips?
Reply

Reply

2 strands

Reply

It looks so good I love seeing them
Reply

Hay! Where's yer hat, gal?
Reply