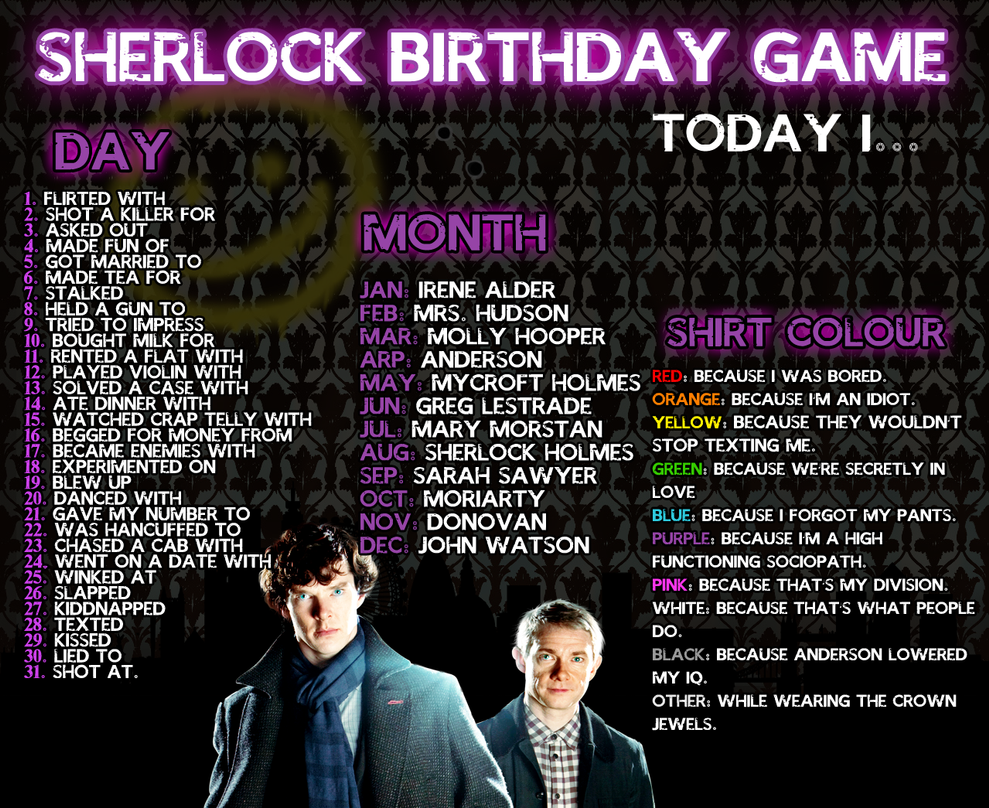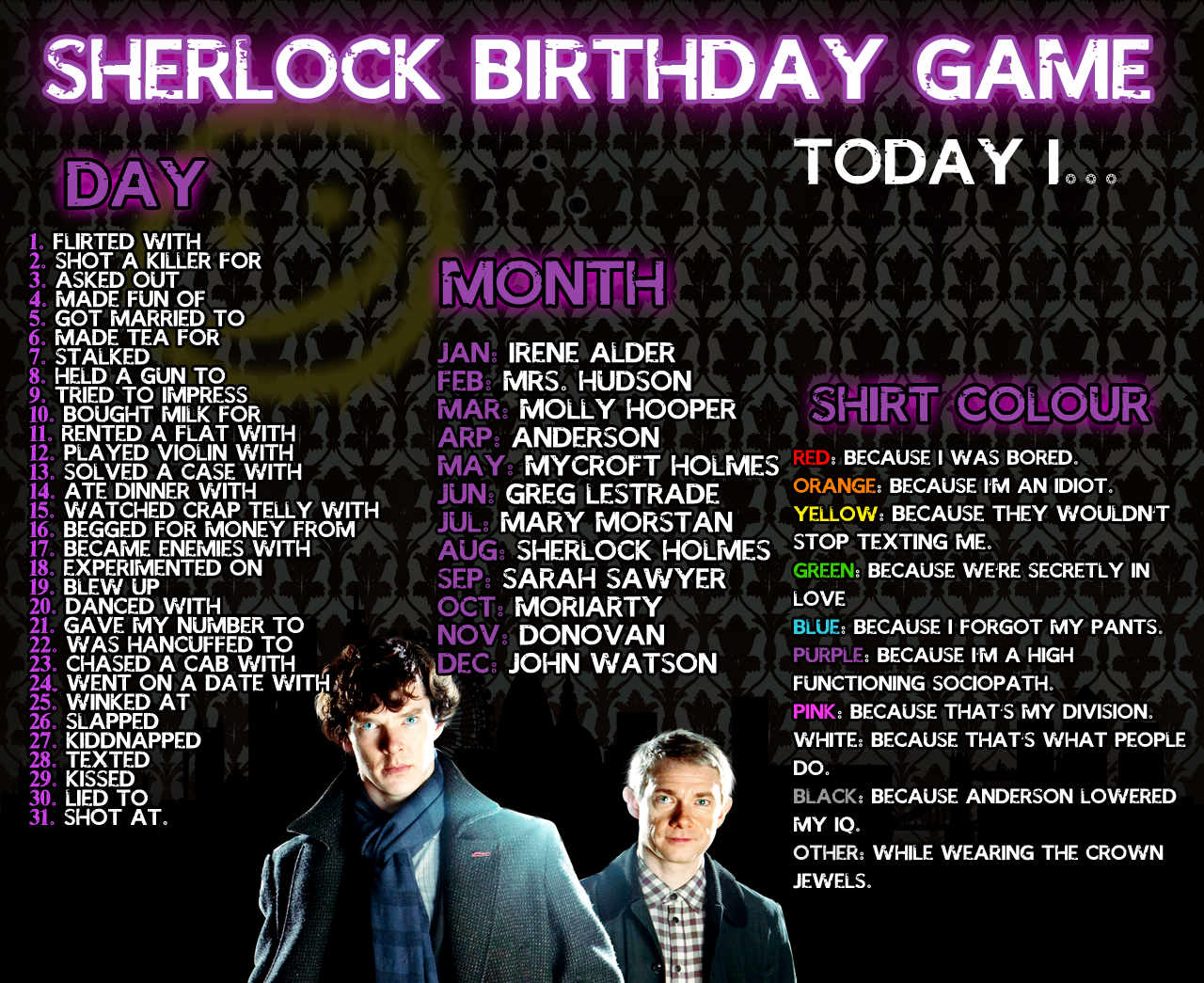 Watch
I saw a meme like this a while ago, but it was really blurry and hard to read on my phone. So, what does a photoshop genius and part time high functioning sociopath do?

Make it better, of course.

Yes, I had to put the colors in the order of the rainbow. It would bother me if it was any different way. It's a strange OCD thing.

In case you were wondering:
Today I made tea for John Watson because that's what people do.

POST YOUR RESULTS! I'd love to hear what they are!
As long as you don't lower the IQ of the whole street.