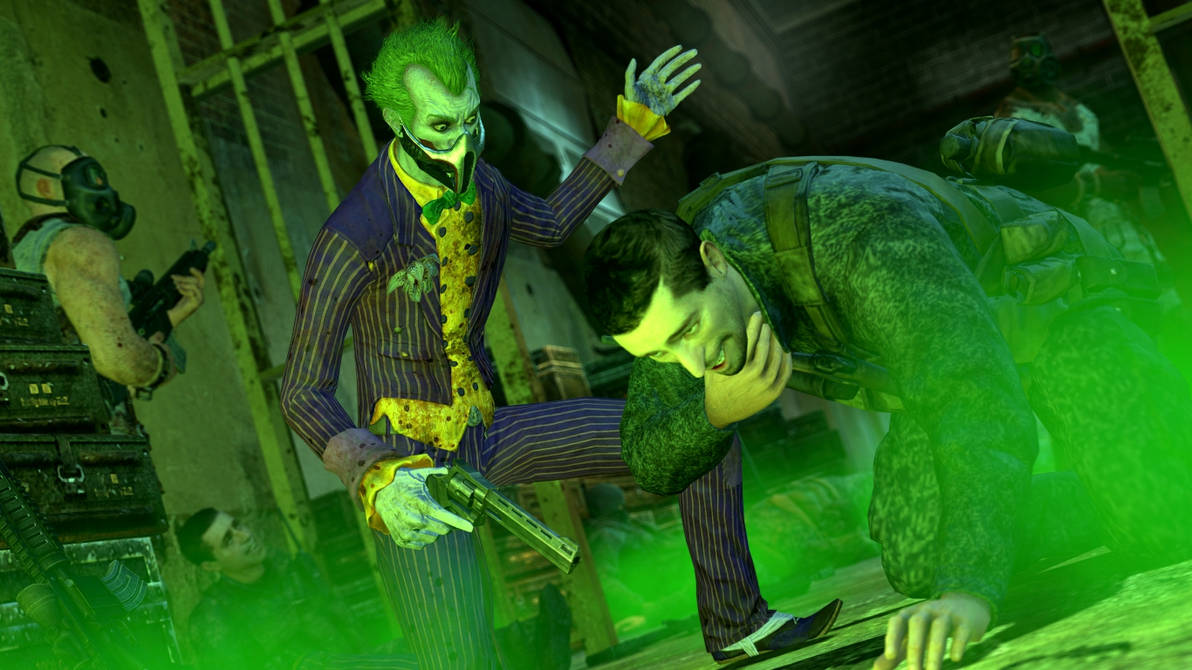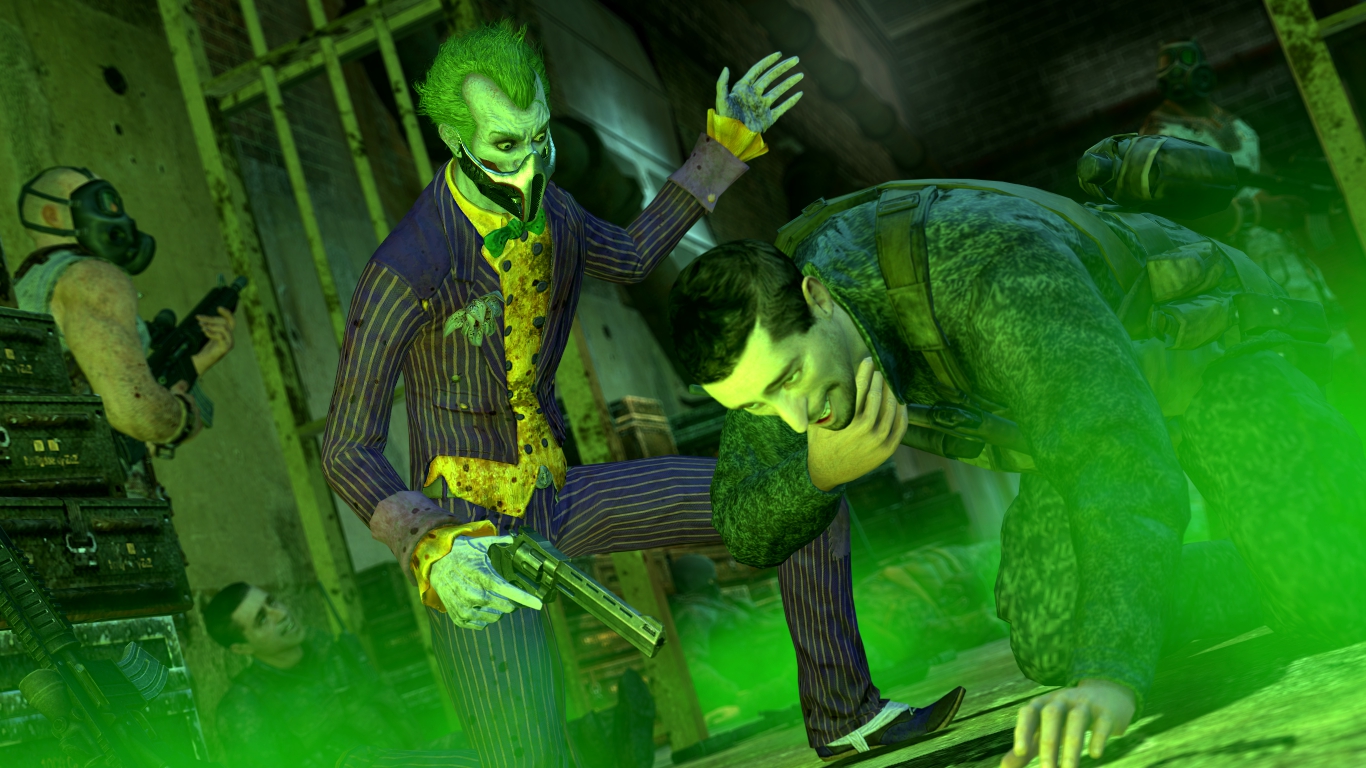 Watch
"So, did you like this joke? Look at him! He's laughing! I never thought that Penguin's boys have a sense of humor. Life is full of surprises!"

Joker doesn't need the mask. It says he's immune to it. But this made me realize, there isn't much Joker in Gmod! He's one of my favorite villains, too.
Reply

Reply

I adore him I think he's very handsom I would become his girlfriend because in my style I am just like him love bad jokes and I hate batman and I have a seance of humor

p.s joker loves me aswell more than harey quinn
Reply

Heh, yep. Even tho he is a crazed killer, you can't help but laugh at him sometimes.
Reply

I love it, but it should've been the model for Jack Ryder gasping down there on the floor. He's been pretty dull the past couple of games, and I just wish
he'd finally earn that cigar
.
Reply

This is just badass.

I imagine that dude won't last long. Would Joker really have to use a gas mask for his own laughing gas though? I'm just curious.

Reply

Reply