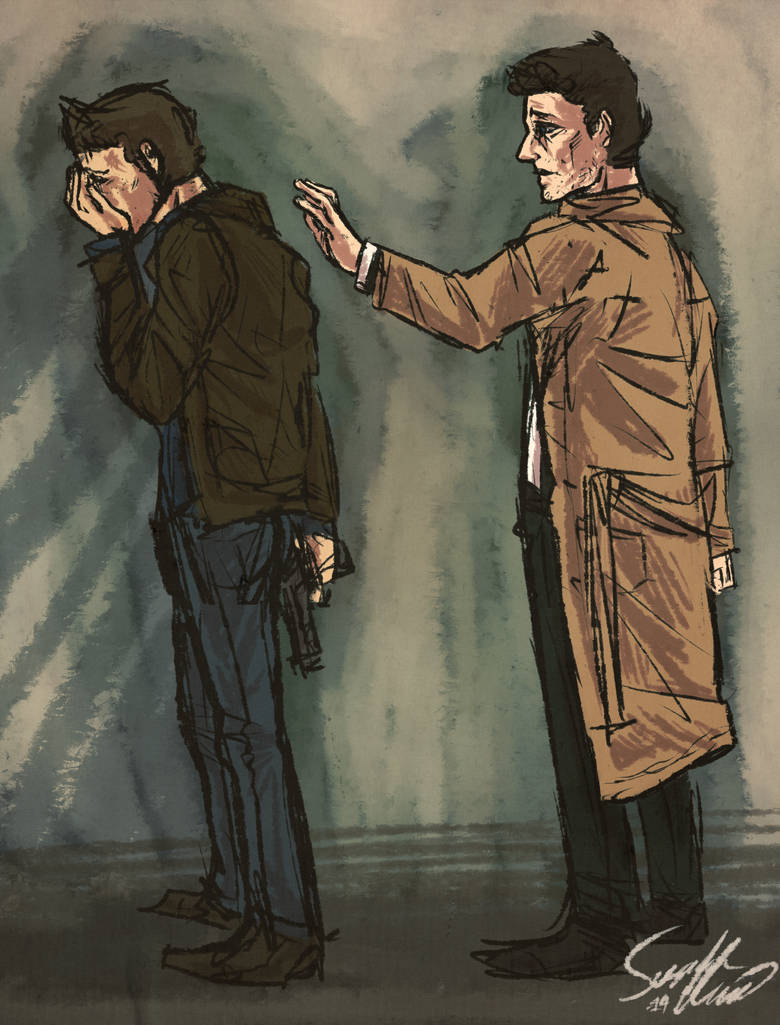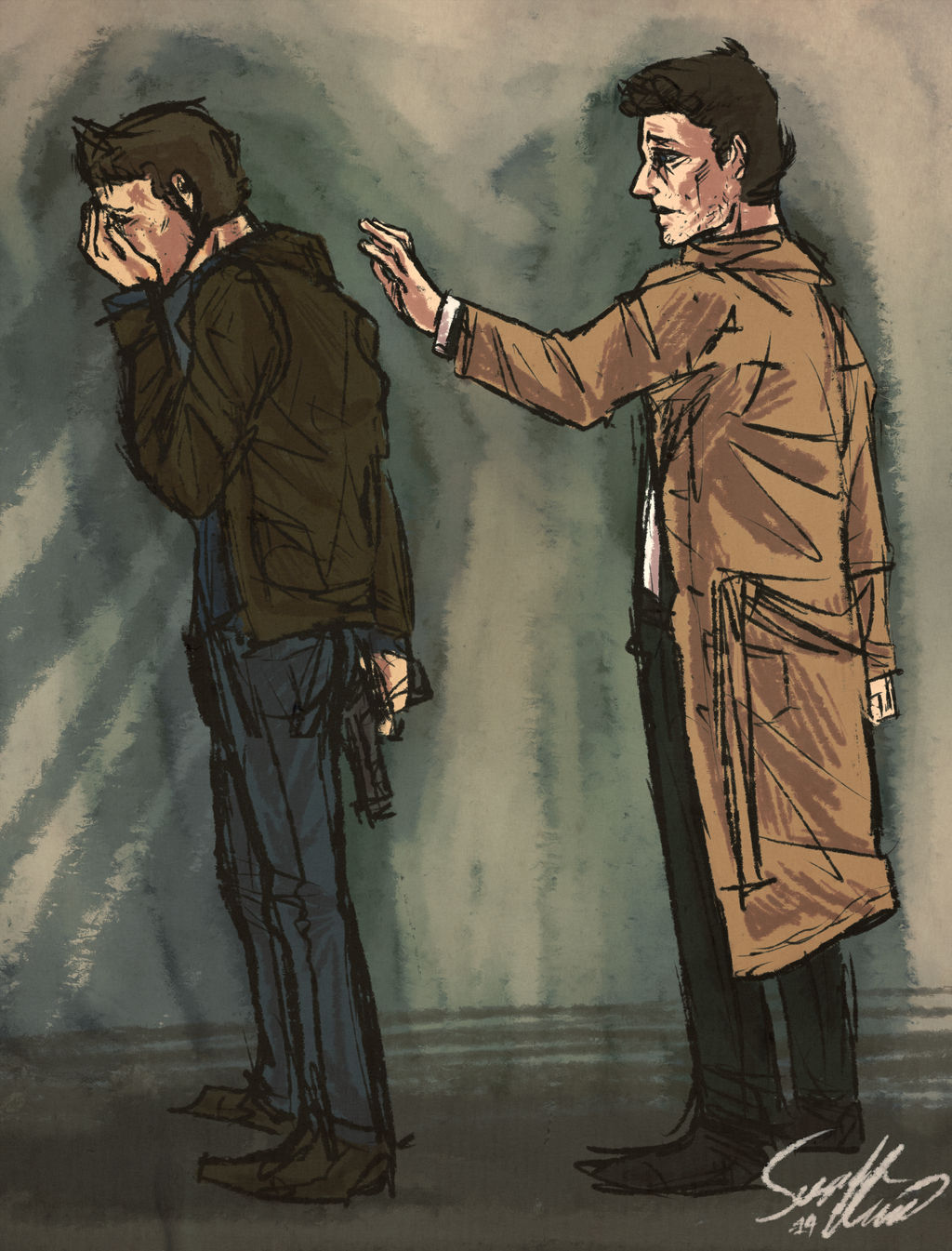 Watch
Again quit sappy destiel pic but what the hell, I can't get enough of these two.

Uuugh... makes me want to cry. I love that you can't tell whether or not Cas will actually touch Dean... JUST HUG DAMMIT!
Reply

Oh don't even make me start with these two... I just- ungh.... But thank you!
Reply

You are making me a fan of these two the more I flip through your gallery. And I don't even watch the show anymore!

I seriously can't even remember what season I was on.
I remember a teddy bear who shot himself in the head, Dean doing a strut around his car to some song, and Sam becoming possessed and he was locked up in the back of a...truck? Maybe.
Reply

Hehee, you should tho. >;D Then you might get something else out of my art.

The teddy bear thing is in season 4 episode 8. Castiel appeared first time in that season :>
Reply

I should.

I never watch TV though, don't ask me why, but I hardly watch it at all. My friends talk about all their favorites shows and I'm like: wut? owo
Hehe, Castiel, what I remember about him, was so sassy.

Reply