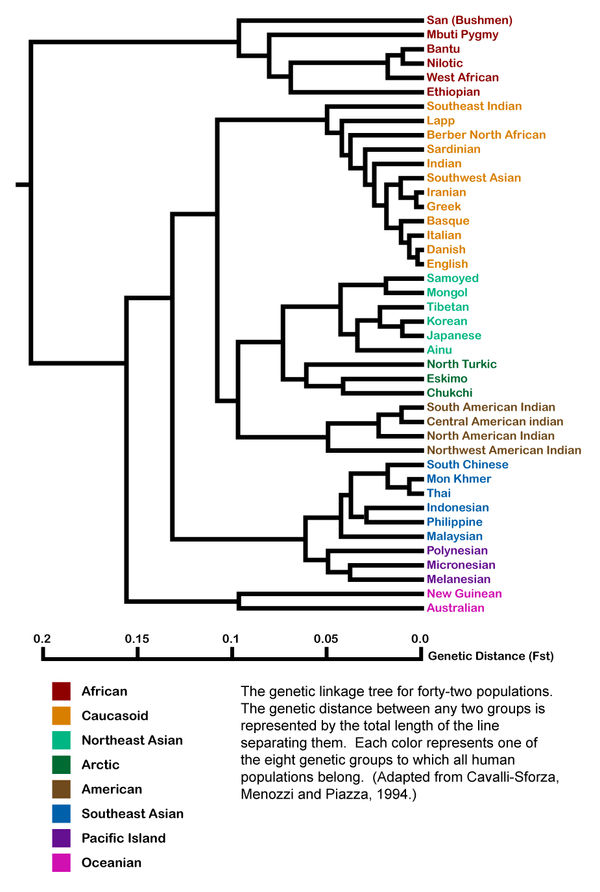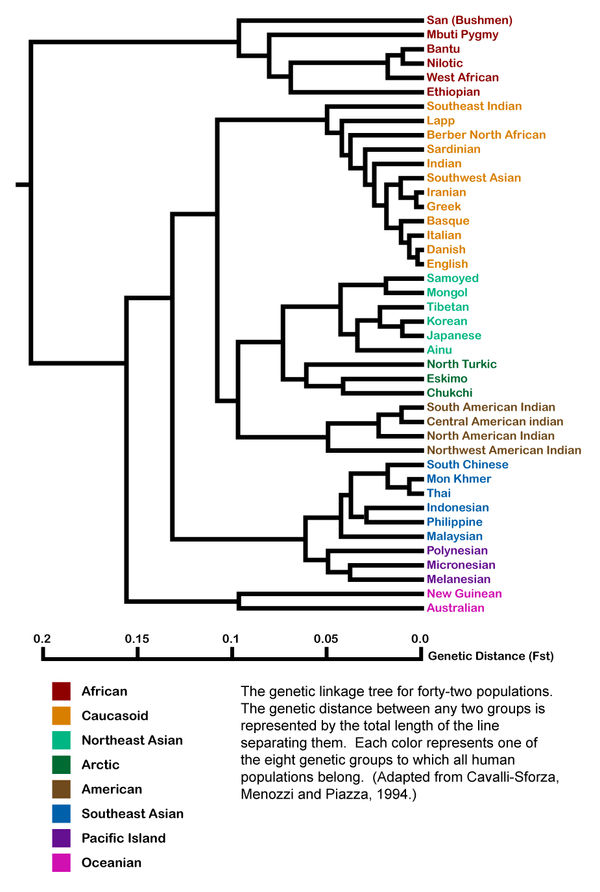 This is a bit different from the sort of thing I usually submit here, but I'm rather pleased with it, and I don't have much else to submit at the moment, so I guess I might as well.
This is a diagram I created for Wikipedia's article on
race and genetics
. It can currently be found in the
models of genetic variation
section, although there's no telling for how long—one thing I've learned from editing Wikipedia is that content often gets deleted with no apparent explanation or reason, even if it involves cutting off an existing paragraph in mid-sentence. (That isn't an exaggeration—I've actually seen this.)
This image can be considered a visual representation of my argument against the claim that there's no biological basis for the concept of race, which is a popular belief among sociologists. It's based on a study of the genetic distance between 42 human populations around the world, which was published in 1994 by the Italian geneticist Luigi Luca Cavalli-Sforza. (When someone has a name like that, you probably don't need to look at DNA to know what country they're from.) Since I haven't read Cavalli-Sforza's original paper, this image is based mostly on Arthur Jensen's analysis of Cavalli-Sforza's results in
The g Factor
.
Richard Lewontin
is like genetics' version of Alan Feduccia.
Edited on Oct. 28th: I recently found a copy of Luigi's study available online, so I've edited the image to make it reflect the original study a little more accurately.