Feature: Little Worlds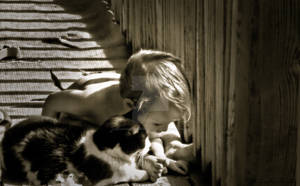 The inquisitor by
MadameStrawberryNite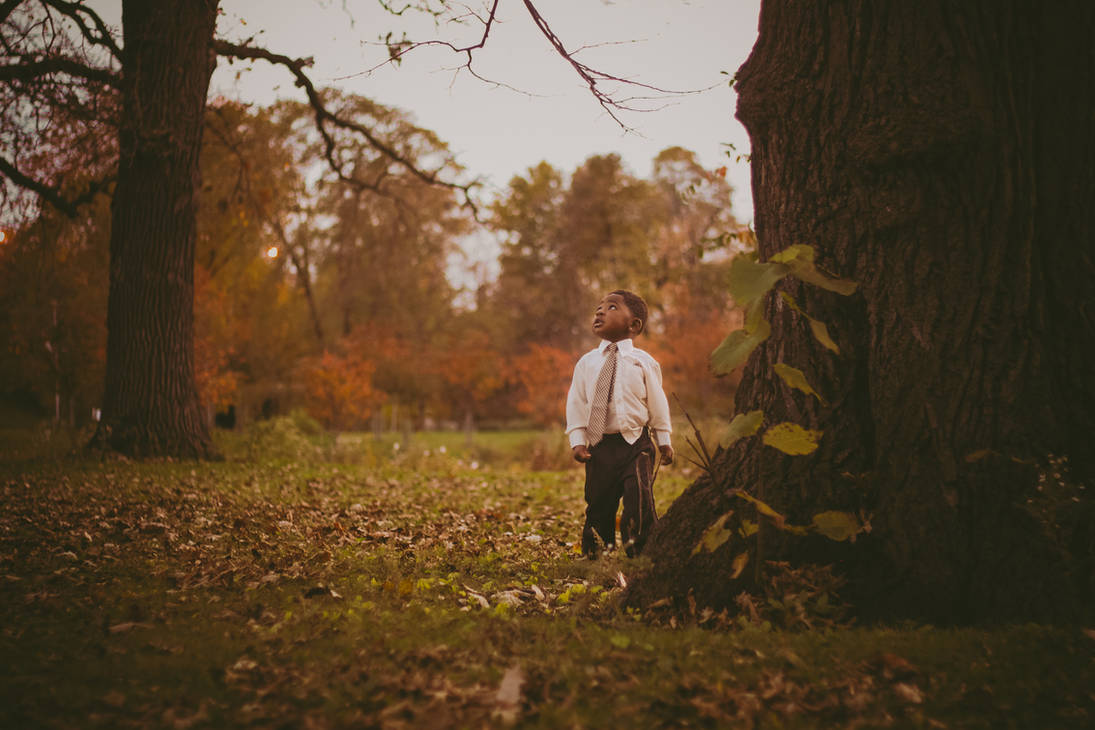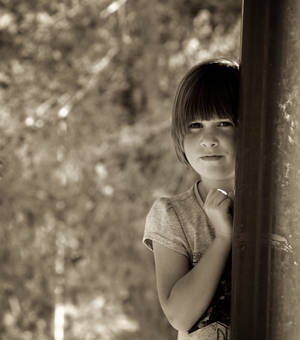 Once When I was Little By
JasemineDenise
An October Rose By
adarkerpurpose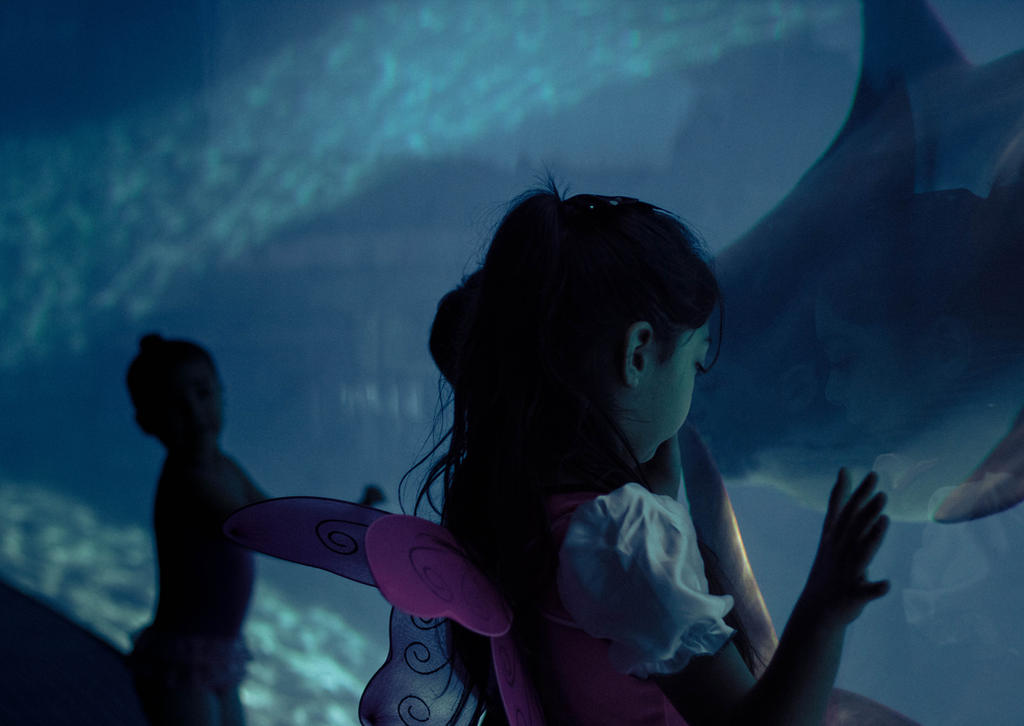 The water is where I belong By
DFausto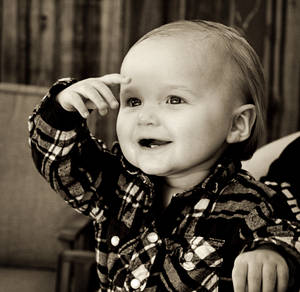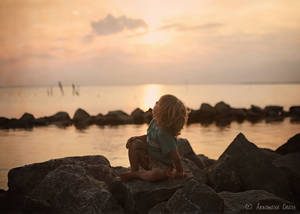 Little Mr. D by
adarkerpurpose
It's a Big World by
lucyforbidden
Frosty Morning Winter by
anastasiya-landa
My 9 tips for photographing kids

I'm not a professional photographer but about twice a year, every year, for the past three years I've been hired by a nursery school to take photos for their yearbook and website. It started back when I worked there as an assistant. They seem really happy with the photographs I take and often sell them to the parents. I decided I'd just share what I've learnt from this experience.. You might know some of these, and some of these might be wrong, it's my personal experience with it.
1. Get down to their level.
This is harder than standing and taking photos. It's hard on your legs and your jeans., but it's really worth it. Photos taken at eye-level to the kid feel so much more personal and just plain cute. Plus often if they're wearing a hat ,this is the only way you'll see their face.
2. Focus on their eyes
. As the saying goes "the eyes are the window to the soul". Their eyes usually show the most about the child's personality and thoughts and that's really what people want out of photos of their kids.
3
. You can also
use a smaller aperture
, like F5.6, or put your camera on sport mode to block out all the noise and craziness that goes on around the kids. Also kids move so fast, the fast shutter-speed or sport mode will help reduce any blur. Taking lots of photos will make sure you get the shot even if the child suddenly moved or blinked.
4
.
Work with the teachers.
It's a good idea to be introduced by the teacher to them in the morning. She/He can just say, "This is Amber, she's going to be taking photos of you today." It allows them to know you're not just some random stranger taking photos. A lot of a little kid's life just happens to them, that's why I think they like to know things in advance so that they can get used to it. The teachers often know that they'll be doing an extra cute art project or that the kids are going swimming later, so ask them for suggestion(when they're not too busy). The teachers' job is hard: avoid becoming a nuisance by making sure they know they can kick you out whenever they need to. Try to avoid being a distraction to the kids when they're doing actual school work. You are something new and interesting which means they'll want to stare at you instead of the teacher. Be quiet and turn off all your camera's beeping noises especially when in class.
5. Candid shots are your friend
. Avoid really posing the kids unless you have no choice . Sometimes I don't had a choice and I have to get the kids to pose because the parents specifically requested a photo like that but, most of the time, my best shots come about just by watching the kids being kids and taking shots like a sneaky ninja while they play. A zoom lens works best for sneaky ninja work. I use a 55-250mm lens). It doesn't have to be that long distance but you should be able to stand a little way back from all the action.
6. That being said. let kids pose if they want to.
Often kids will come up to me and tell me to take a photo of them with their best friend or with them jumping off the balancing beam or even them braiding the teacher's hair. I find the best backgrounds comes from playful areas - like brightly coloured jungle-gyms or rainbows-coloured tubes. If you're going to pose them, you should look around for somewhere fun or pretty for them to be.
7. If kids want to see the photos you took of them:
Make sure the lens cap is on, you are wearing your camera strap and you have a firm grip of your camera. This should stop any accidents from happening (like the sticky finger print that happened to appear on my lens once).
While we're on the subject of sticky fingers,
Make sure you bring your lens cleaning kit and charger/extra battery, this has saved me more than once.8. Be nice and remember kids are kids.
Treating kids like you would've wanted to be treated really goes a long way to a happy little kiddie. Be friendly but don't expect anything from them. Don't expect them to be little obedient, well-behaved kids. Kids are usually sweet and cute but they're not always and will probably not listen to you if you try to boss them around too much. People pick-up on your emotions so just relax and have fun and the kids will most often follow your lead. kids are fun.

9. Finally, The most important thing I can tell you is to take a photo that allows you to see into their little world.
Kids make their little places in the world everyday. You want to take a photo that gives an idea of their experiences or what it was like to be them in that moment. Maybe it's taking a photo of them concentrating on drawing or learning to write their name or maybe sitting under the jungle-gym and giggling with their friend while playing hide and seek. It could be a photo of them talking to their teacher or even just looking at something they found on the ground. You find these little stories by looking at the kids. Find the story you want to tell and then all you have to do is point and shoot.
It's not hard to get a cute photo a child because children
are
also very cute.
Happy Snapping!