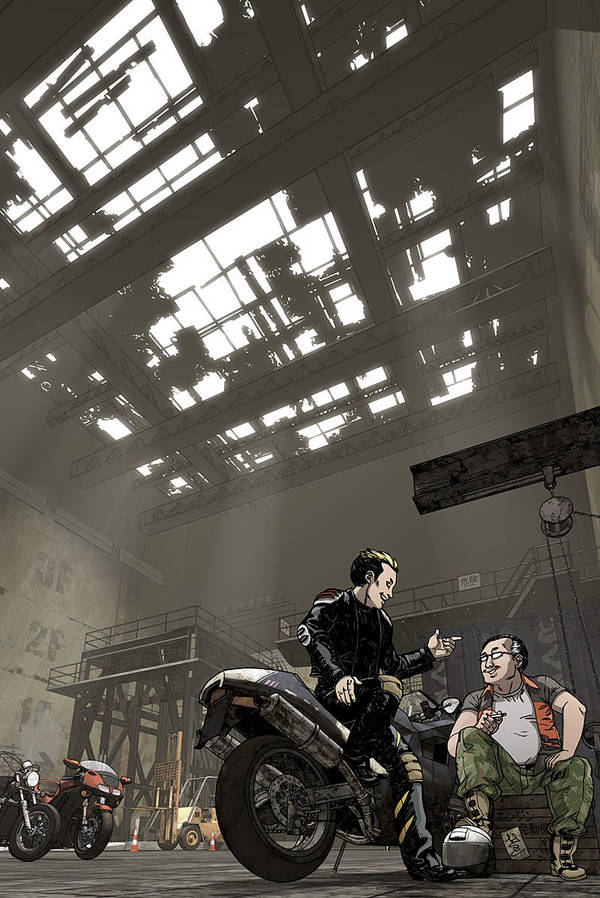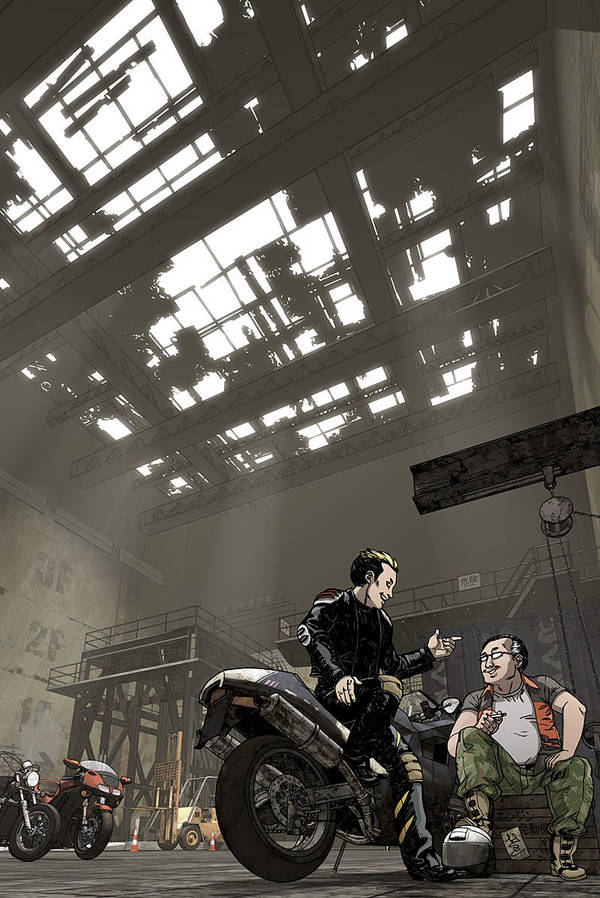 Watch
second illustration for my project, part of the third artbook of CFSL.NET.
this time, I tried something different with color, angle, and technique.

Really well done. Very dramatically lofty atmosphere. You did an effective job toning down the starkness of the 3D that generally calls attention to itself.

Reply

thanks. first time I worked on a "part-3D" image, and that's not so easy to get elements to coincide with each other.
Reply

Reply

merci. en fait c'est un melange de plein de choses, dessin tradi, 3D, texturage (pas de photo par contre XD).
Reply

Great art work. I like the perspective and the industrial theme of the pic. Excellent coloring. Well done!

Reply

thanks

the perspective was the main idea of this drawing, I wanted some old place looking big where we can imagine dust flowing.
Reply

oooh that ceiling is awesome.
Reply

That's stunning! Very rich artwork. The use of 3D software is obvious but not annoying. Well done! Love the characters too.
Reply

thanks. about 3D, I wanted to see if I was able to mix it with my drawing and inking. the final aspect is too clean/perfect for me, but I enjoyed it

Reply

really love this one, really amazing.
Reply