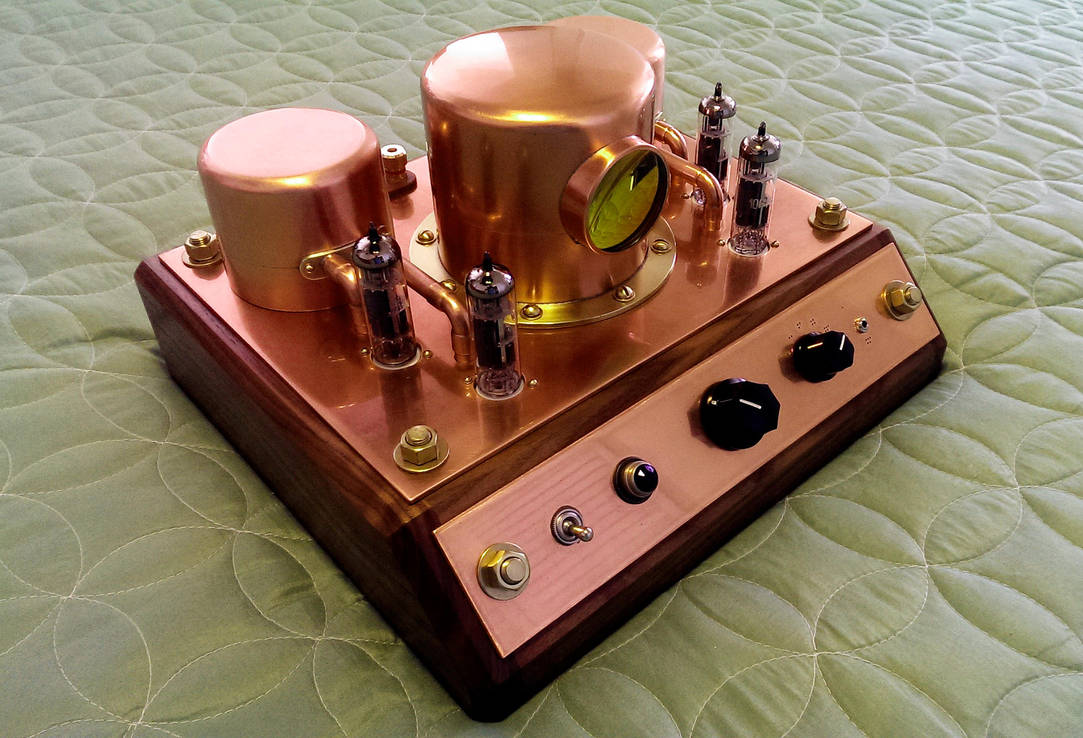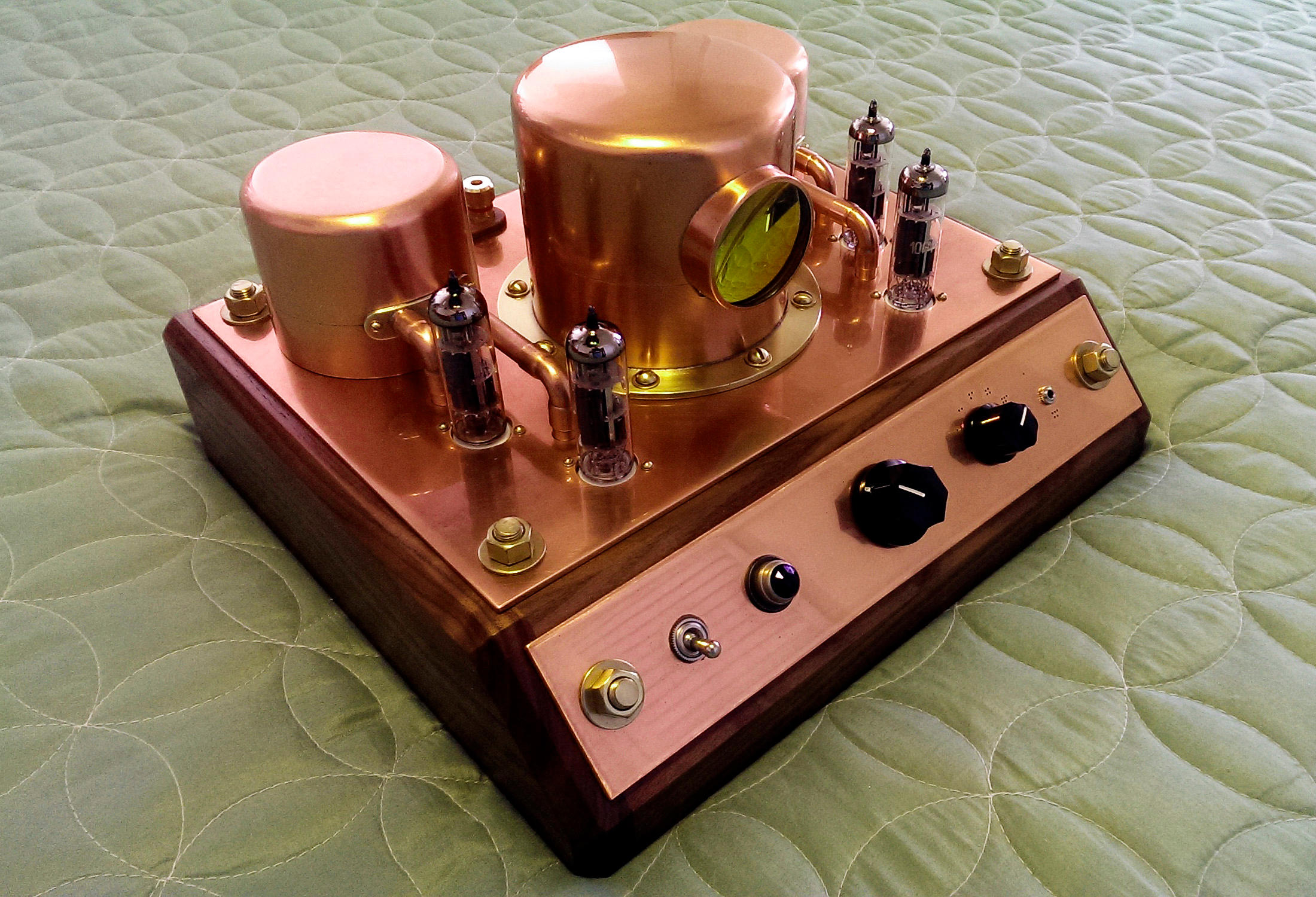 Watch
The Steam Amp II
An 8-watt Push-Pull tube amplifier.

Reply

Super craftsmanship a professional finish
and being an audiophile I have to ask ...... what's the Amps output, response curve?, DIN or Phono jacks ?
Reply

Hey.. thanks! The circuit used is basically an S5 Electronics K12G kit. It outputs 8 watts. I upgraded the PS caps as well as the signal caps, and upgraded the output transformers. No phono input, just line level RCA..
Reply

Hi, real nice !
Wondering if I could getthe kids on to steampunk building,
do you have some info/link about making something, maybe simpler SPunk?
Reply

Reply