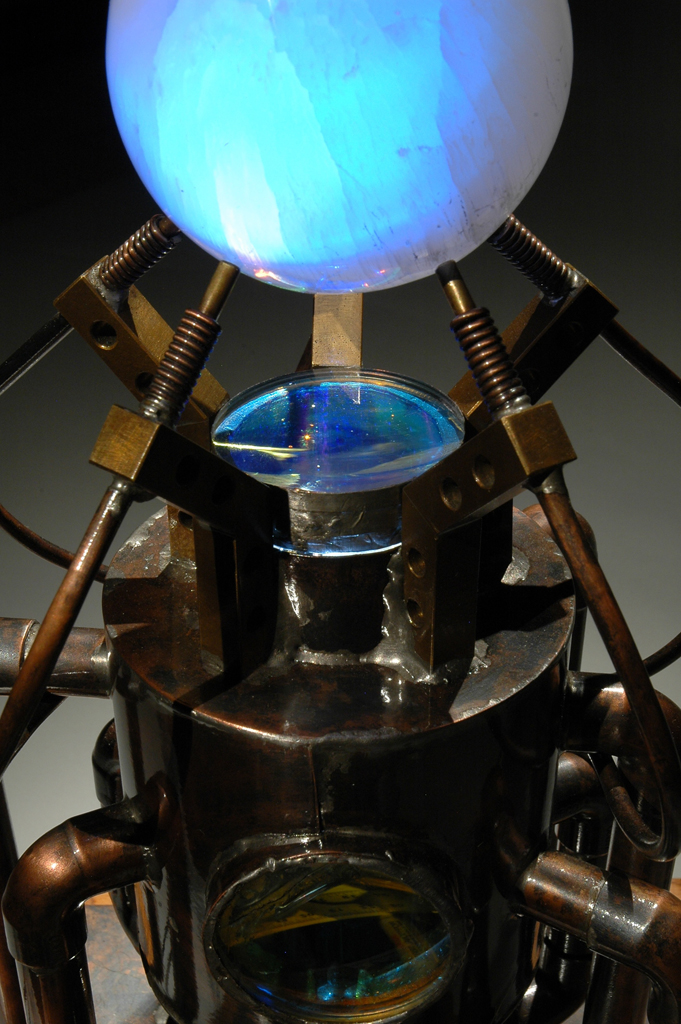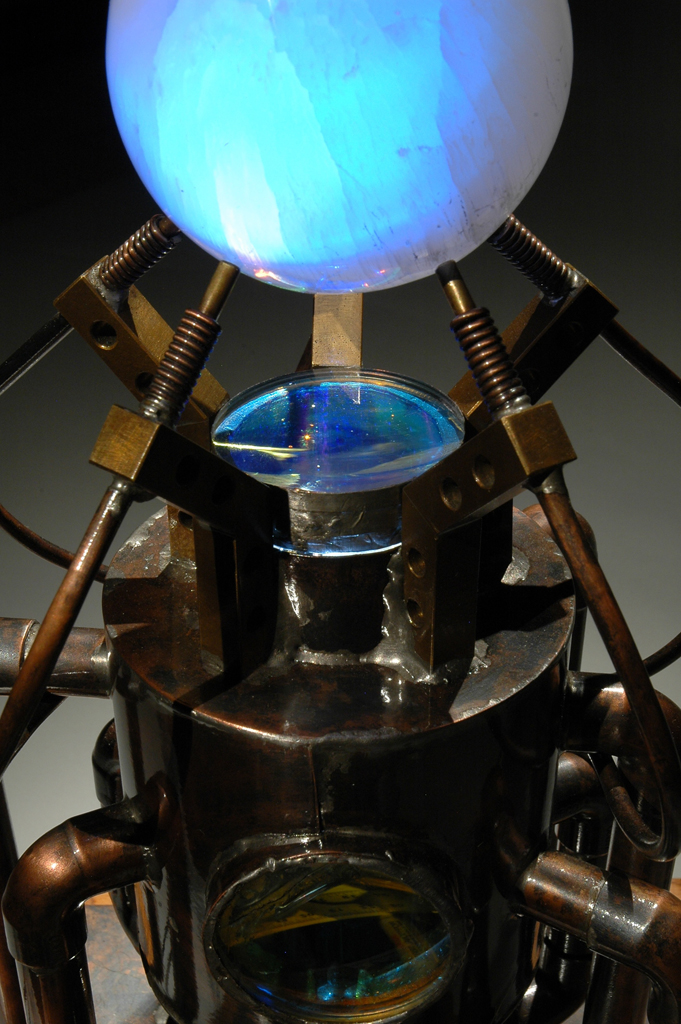 Steampunk inspired sculpture. 18" tall. Created with copper, glass, wood.

Traditional Wizard: "I can see anything I want with my crystal ball."

Steampunk Wizard: "But can you project it onto the wall?"
Reply

Reply

Very cool -Captain Nemo would be proud

Reply

looks pretty slick dude, LED power in there? did you form the cylinder yourself? I'd love to do something similar, keep up the good work dude!
Reply

Thanks! Yeah, that has a 5 watt LED inside. The LED is white, and shines through a dichroic filter to make it blue. I mate the 'can' out of copper sheet and soldered the seam.
Reply

Reply

I love your work. I just need to buy a house good enough to house your works.
Reply

Reply

Wow, now this looks amazing.

Reply