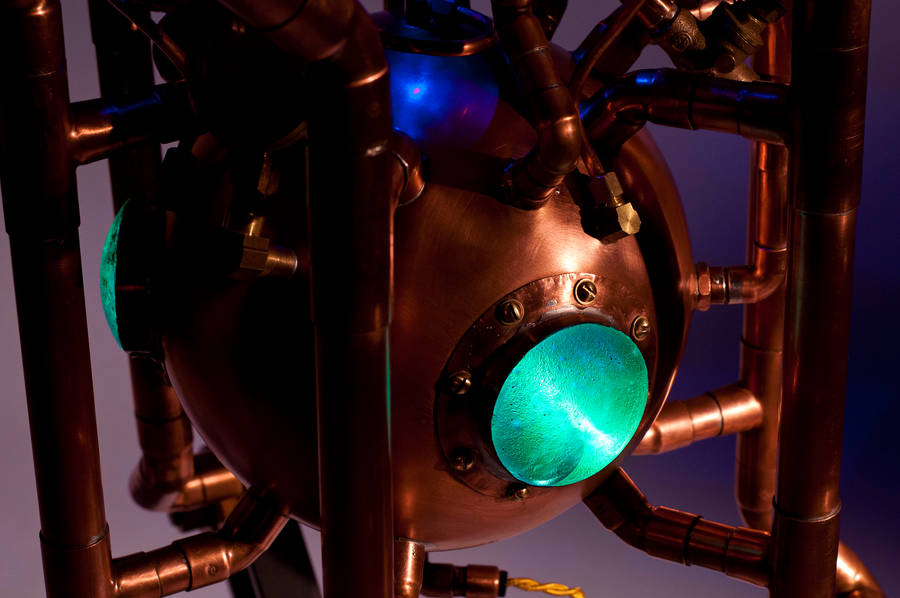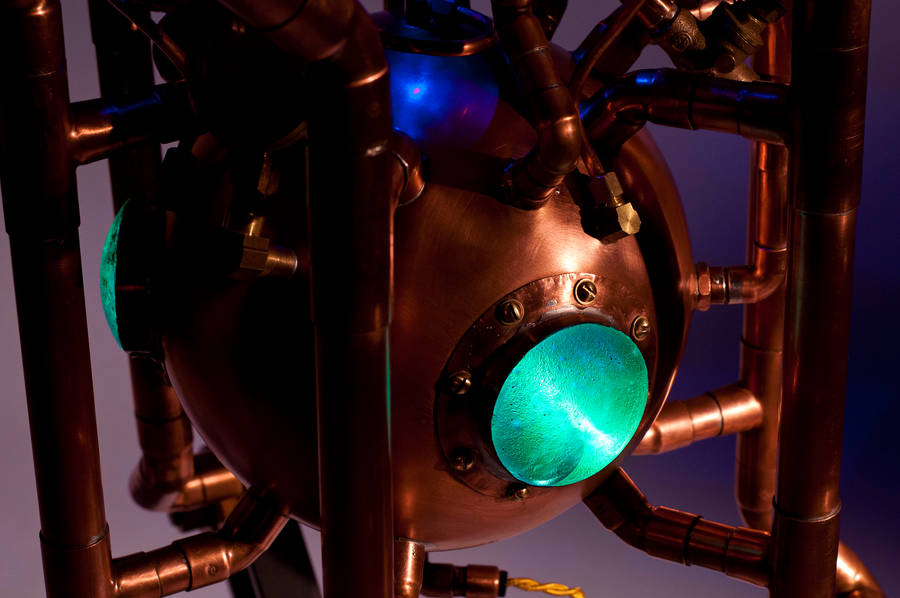 Watch
Close up of the Ball. The lights inside have two settings controlled by the control panel, they either flicker a blue/green like a flame, or can be switched over to a RGB color mixer so the color can be set to anything.

The lenses are custom cast leaded crystal made for me by my friend Jeff League.

Just excellent! If you don't mind me asking, where did you find the copper spheres?
Reply

Reply