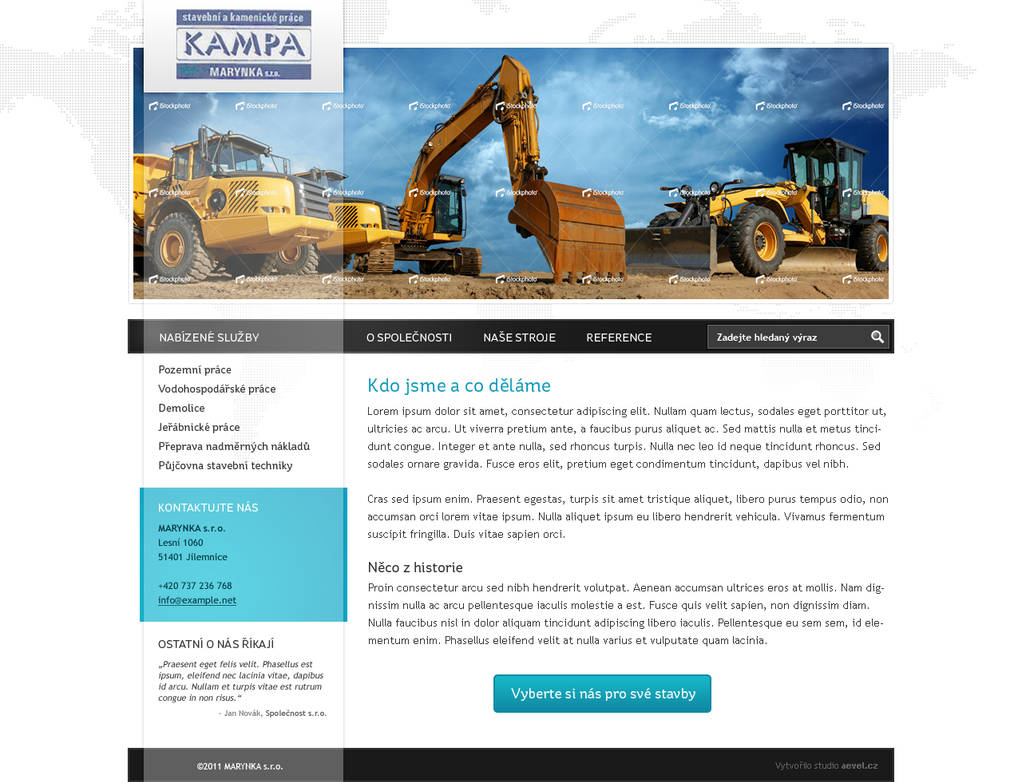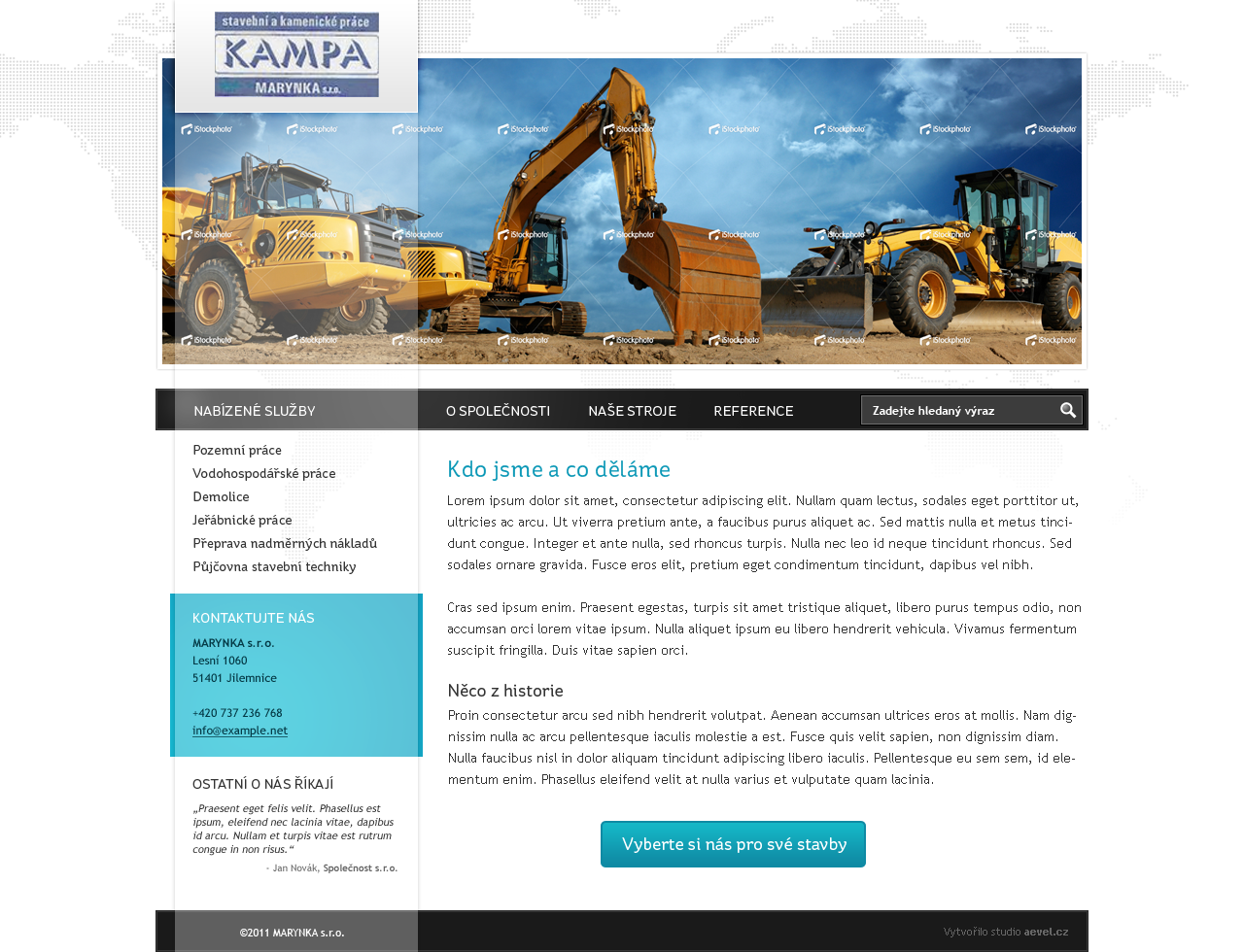 Watch
Simple presentation website for construction works company. I liked the idea of connecting whole website by the stripe on the left, hope you will like that idea, too

I'll add live link here, as soon as it is launched


Nice idea about the design, but would you like my idea to align the width of the blue square with the left "end" of the design?
Reply

Thanks

Well, I've tried that version before and it seemed really odd to me (extreme borders), so I've rather picked this one

Reply
Logotype isin't good. The rest is OK

Reply

Thanks

Logotype is not my work and sadly, client refused any kind of re-creation of it :/
Reply

that's the first thing I notice =[

I know it's lame when a client holds the true potential of a design back like that.
Reply

It's shame... But I still hope I will explain him the benefits of modern, fresh logotype because I really hate to leave a project unfinished like that, if there's place for further improvement from my point of view
Reply

Mozno keby tam nebolo to "priehladne" tak by to bolo dobre

ale inak pohoda
Reply

Právě, že ten průhledný pruh vlevo podle mého zastává funkci "spojovače", aby celý design spojil v jedno

Ale každý máme samozřejmě jiný názor, já děkuji za ten tvůj

Reply

Very Good Job

Reply

Nice work overall. I especially like the color scheme and transparent left section. Keep up the good work.
Reply