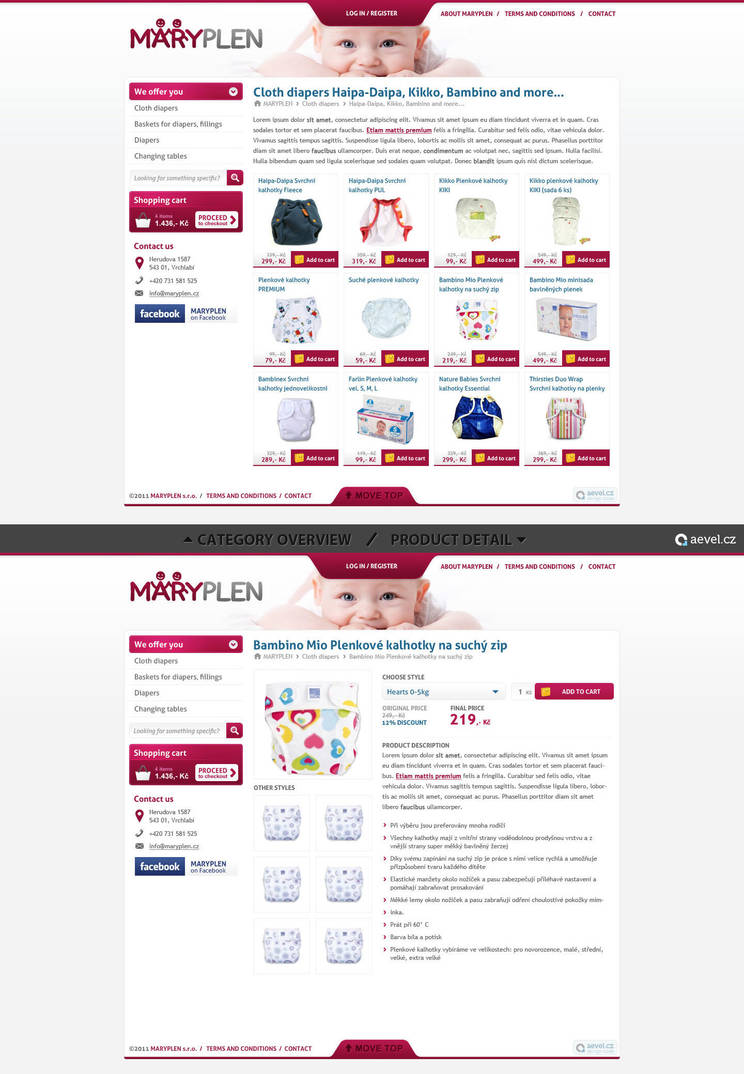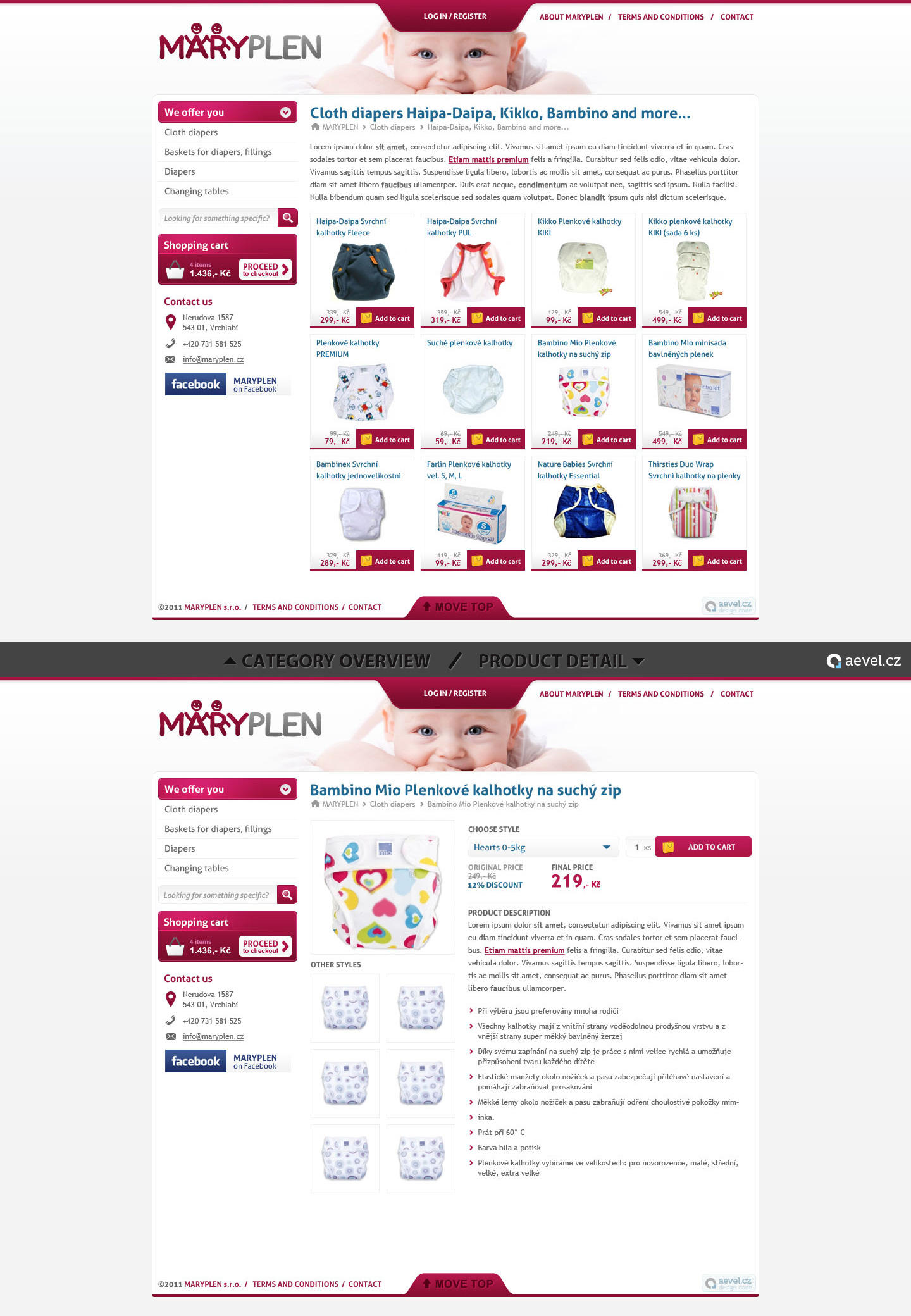 Watch
eCommerce design for cloth baby diapers reseller, soon to go live

Mne sa to páči. Úhľadné, pekne zladené farby (moja slabá stránka

). Celkovo, tieto "megadlhé" dizajny ma fascinujú

Mne by sa to nechcelo, toľko obsahu vypĺňať

Tento možno ani nie ako ten TAXI...
Reply

the design is absolutely perfect. just one note. the page are so short i don't think they need "move top" button. beside if i buying something i want to see the option field for quantity right beside me. but your design is really very awesome and clean. keep moving forward.

Reply

Thank you very much! I'm glad you like it

And thanks for pointing out those mistakes, "move top" button was meant for longer page option (terms&conditions, etc.), maybe I'll remove it from pages such as product detail

And well, I usually do include quatity field right next to "add to cart" button, but these products are meant to be sold by single pcs in total majority of cases, so I meant that it is not necessary there. Maybe I was wrong

Reply

i still on my opinion the design is so perfect and i found no mistake with the design. i this this 2 points is technical mistakes more than design mistakes. i just mention them so if you will turn this website to HTML+ CSS version. keep moving forward

Reply

Reply

Very clean and nice choice of colors.
Reply

Reply