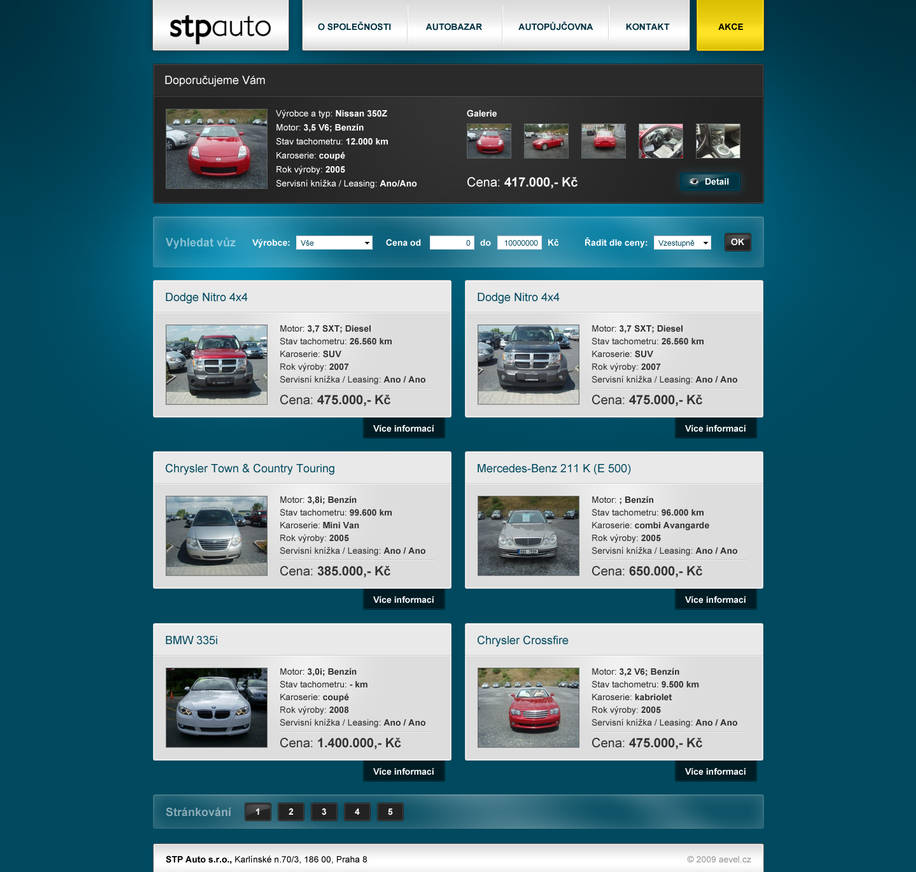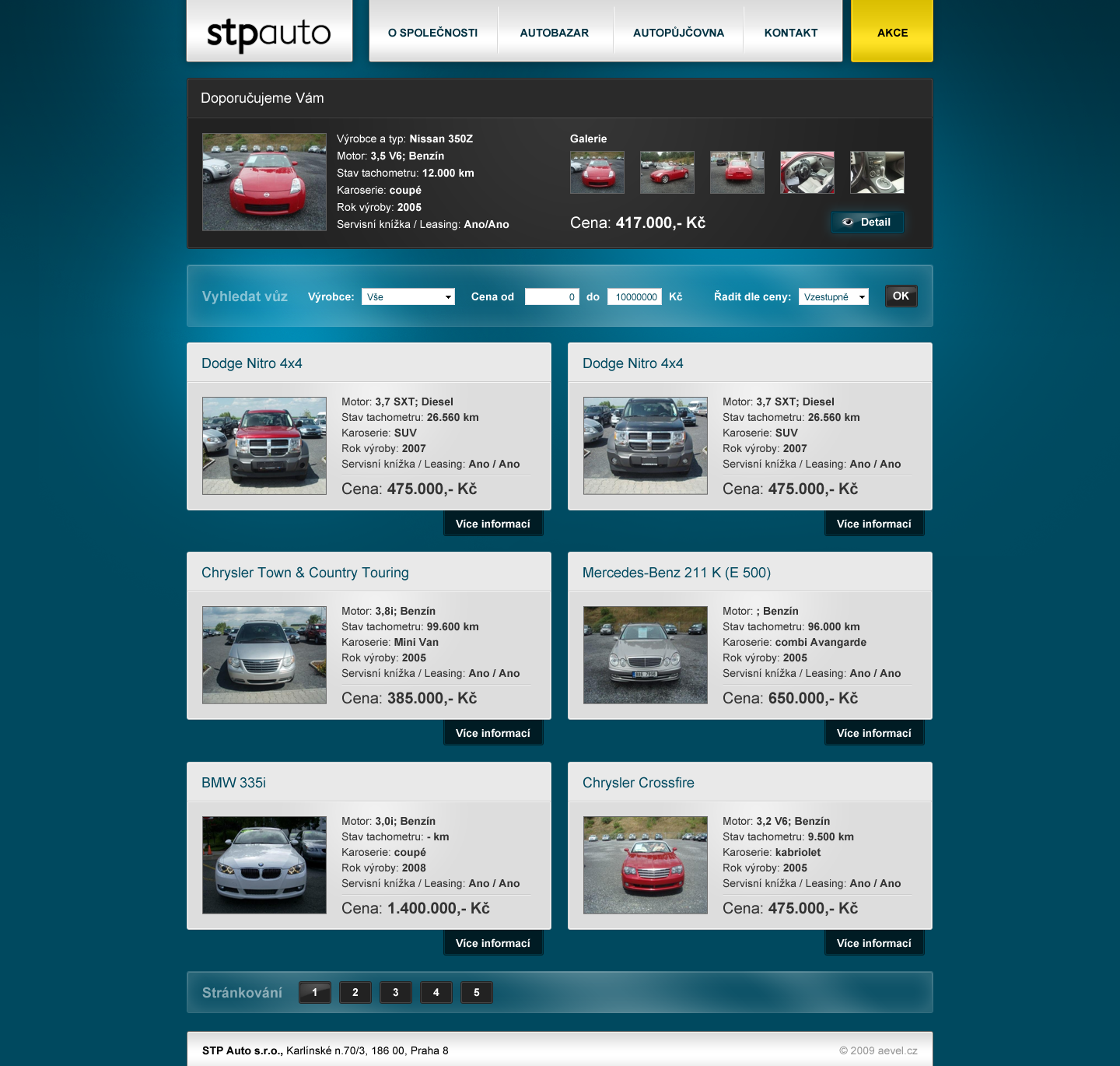 Watch
This design is for car rental / bazaar firm. They asked me for redesign of their current site because of really "oldstyle" look (read as mid 90s style)..
They enjoyed my work and now it's in process of coding


nice ! i really like this simple and clean
Reply

Reply

Nicely done, very clean and simple.

Reply
clean work. well done

Reply

Nice and simple. I like those pager buttons above the footer and the neat gradients.
Reply